Ok, she's all knit up and blocked, with ends woven in... now all she needs are buttons!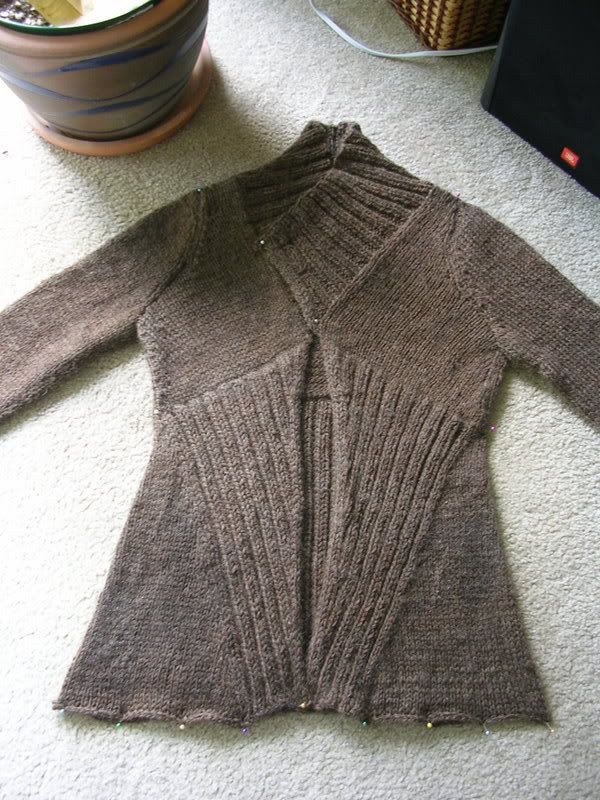 Of course, now that she's done, we're in the middle of an absolutely lovely week of warm, sunny weather so I'm totally not motivated to go button shopping (or even trolling my mum's button jars).
The only mods I made to the pattern were to make the skirt a bit shorter, as I am rather petite and wanted to maintain the overall proportion.
I used Cascade's Ecological Wool... so far I'm really happy with it. Nice to knit with (I llike hints of lanolin in my wool... makes my hands soft!) Totally impressed iwth the yardage; I knit this and the Back-To-School Vest from Fitted Knits out of just over than 2 skeins. Not quite soft enough for next-to-skin wear, but somehow I don't think I'll be wearing the Duster without a shirt underneath!!! LOL.
I'll post an action shot when I have the buttons sewn on...