So this was my first real sewing project like ever. The fabric is all from the thrift store; as in the zipper cost more than the entire rest of the bag. I really like the outer fabric - it's this tweedy wool blend - and for $8.99 I got over 6 yards of the stuff. STEAL. I didn't have any interfacing, but I did find this thin padding in my mum's fabric stash, so I used that in between the two layers. It's not stiff, but I do like the slightly padded feel.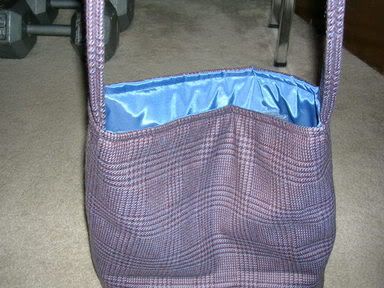 And I even put in a zippered pocket on the inside. Because every tote needs a pocket!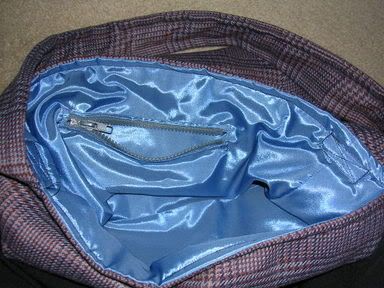 I forsee many more of these in my future... :-) Thanks for the AWESOME tutorial. Couldn't have been any easier to follow!