I made 4 Christmas tree ornaments.
This is the stuff I started with:
It is a sheet of aluminium, small can of green spray paint, and some screws and something with an eye hole and red tip???. I used some puff paint for the ornaments and trunk. I painted to top screw yellow for a star. The reason for the mystery named hardware is because had I threaded the string to hang it from through the aluminium then the metal would eventually wear through the string.
This is a close up on one of the ornaments: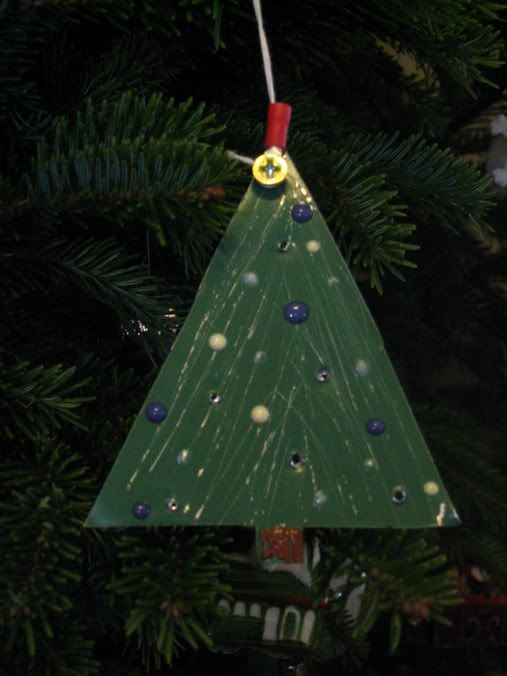 And this is all four of them hanging on my tree: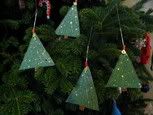 edited to show a larger close up picture