I Sew Cute was kind enough to send me a little mini-package as a thank-you for organizing, and I just wanted to post a quick picture!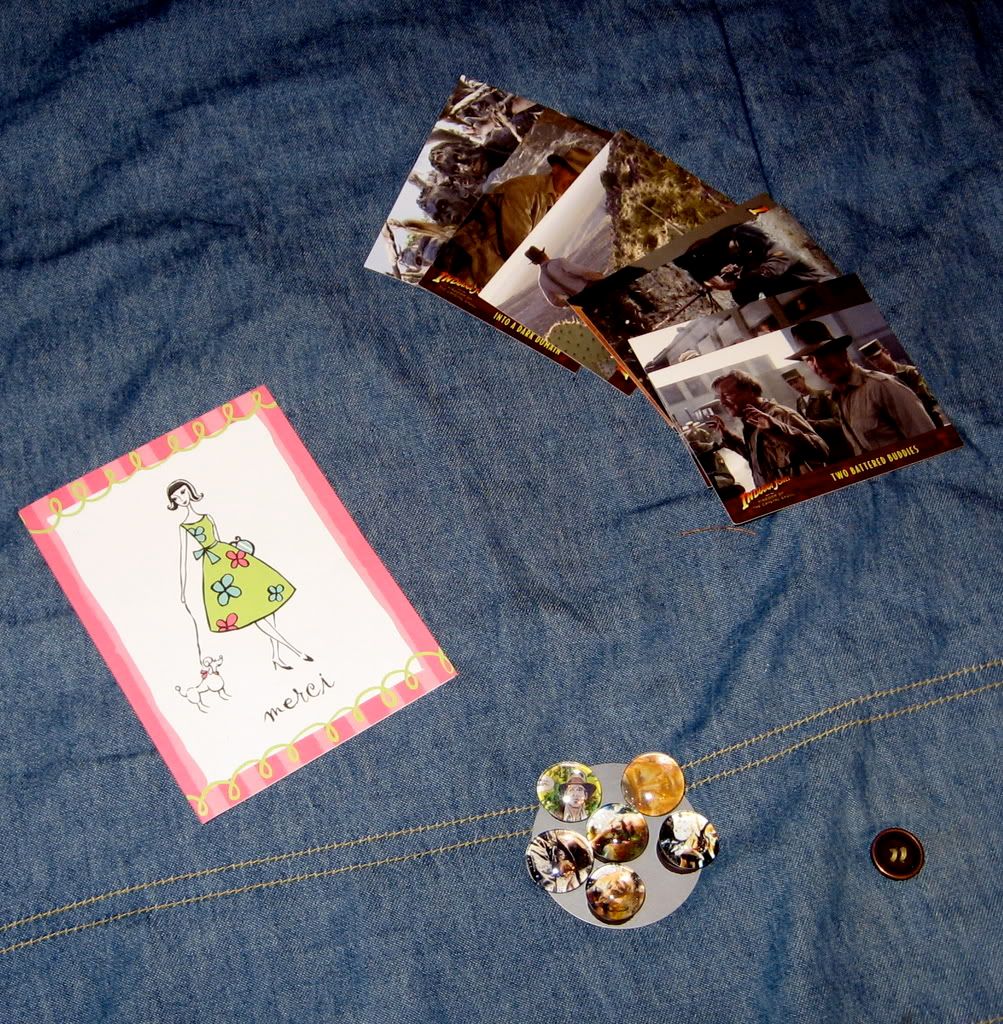 She sent me some Indiana Jones trading cards, some magnets with Indiana Jones images (which I love! especially the comic-book style one!) and a nice thank-you note.
THANK YOU, I Sew Cute! It was awesome of you to think of me!