I received from lisateacher! Here's the lovely front: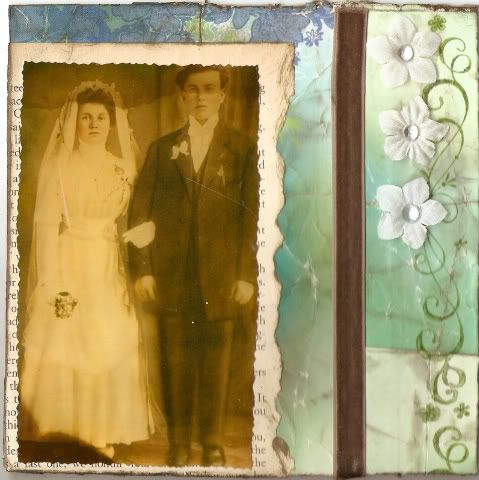 and the wonderful back: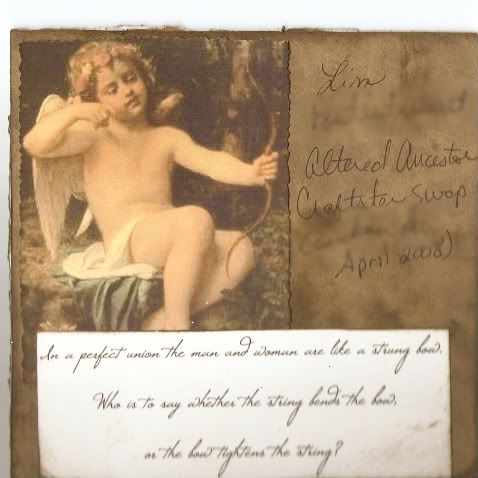 The quote says, "In a perfect union the man and woman are like a strung bow. Who is to say whether the string bends the bow, or the bow tightens the string?" Which I love.
Actually, altogether, I love love love love love it! Thanks again!