FeralFeminine, did you dye the bamboo yourself? I have access to both Kool-Aid and acid dyes, but prefer the former since it isn't composed entirely of toxic waste.
Anyhoo, here's mine for the week:
Invisibility Cloak, 654 laceweight 2-ply yards of merino/tussah blend (blues and greys and silvers! yum!):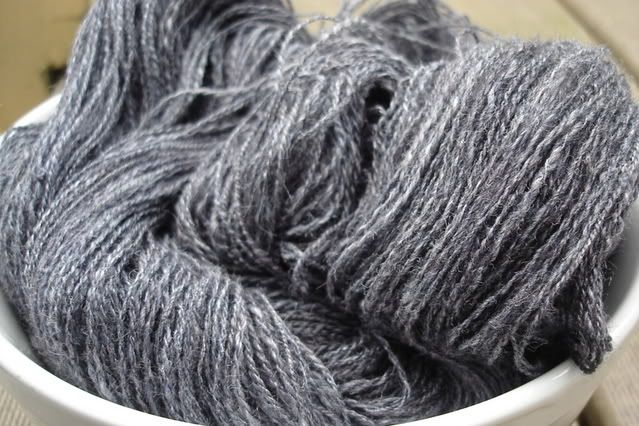 Honey, I Blew Up the Peacock, or How I Stopped Worrying and Learned to Love My Hand-Carders, 90 worsted to bulky 2-ply yards of random blue and green colonials (about eight different rovings thrown together):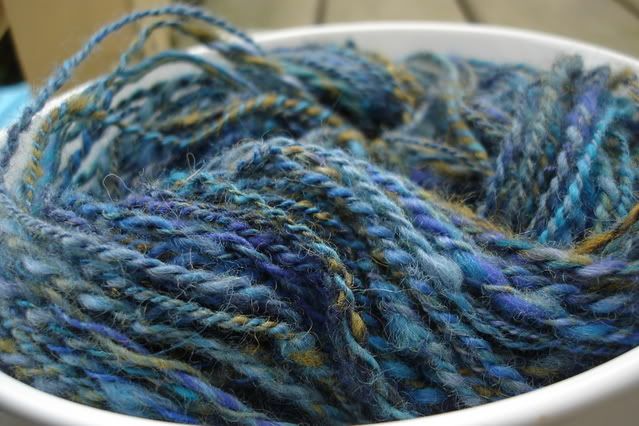 Have a lovely weekend! Everyone's yarns look wonderful!