hey kids!
its been a while, and because i had my wisdom teeth out i now have plenty of time on my hands... so why not show you guys what i've been up to... just did a big post in the sewing section... now im doing my reconned stuff - oh its all so fun!
here are a few of my little fellas...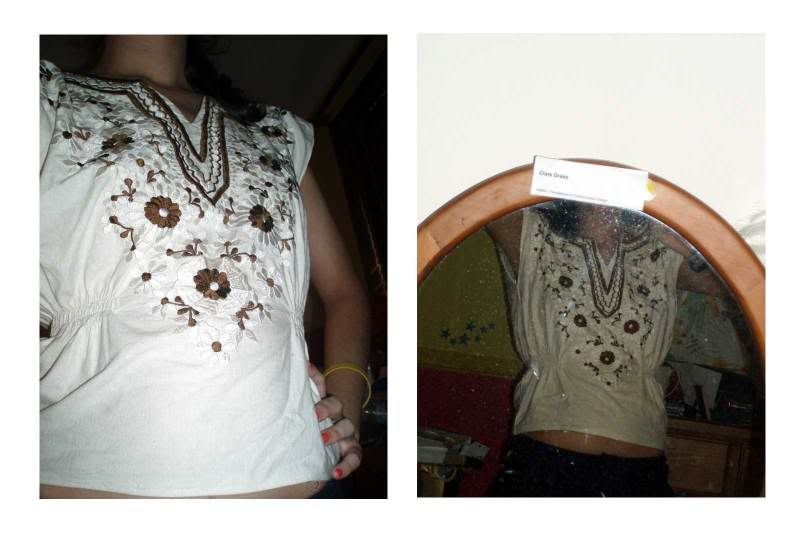 this was originally this really ugly long kaftan my mum bought at an opshop a few years ago for a dress up party - i loved it a little bit too much - the embroidery that is... so i pinned it ready to go... only just finished sewing the other day... definately enjoy it

now these were the ugliest pants ever... like fold up denim pedalpusher style... so i skinnied them down and bleached them and defaced them a wee bit - you can see the original colour on the missing pocket bits... definately time consuming with the bleach.. but fun
ahhh my most favourite of all! this dress was originally a dress... that was not so flattering... but still good fun - i ended up cutting the top off and turning it into a skirt... and then i had some left over fabric... so a few years later (now) i used the leftovers to turn it into a fun dress... now i want to have its babies
guess what... i like comments!