These aren't all earrings I've made recently, mostly just old ones I've been too lazy to post. I can't claim they are all original; most of the ideas I have stolen from other people. If you recognize these, and I copied them from you, tell me who you are so I can give credit where it's due! Thanks!
However, I haven't seen ones like the chains. I'm sure someone has come up with the idea well before I did, but I felt rather clever when I made them. The chain was $0.69 a foot, and that easily made me two earrings, plus the cost of the hooks, and in total this pair cost me less than a dollar! Yay! Plus, I think they look rather elegant, and you'd never guess I got them at the hardware store...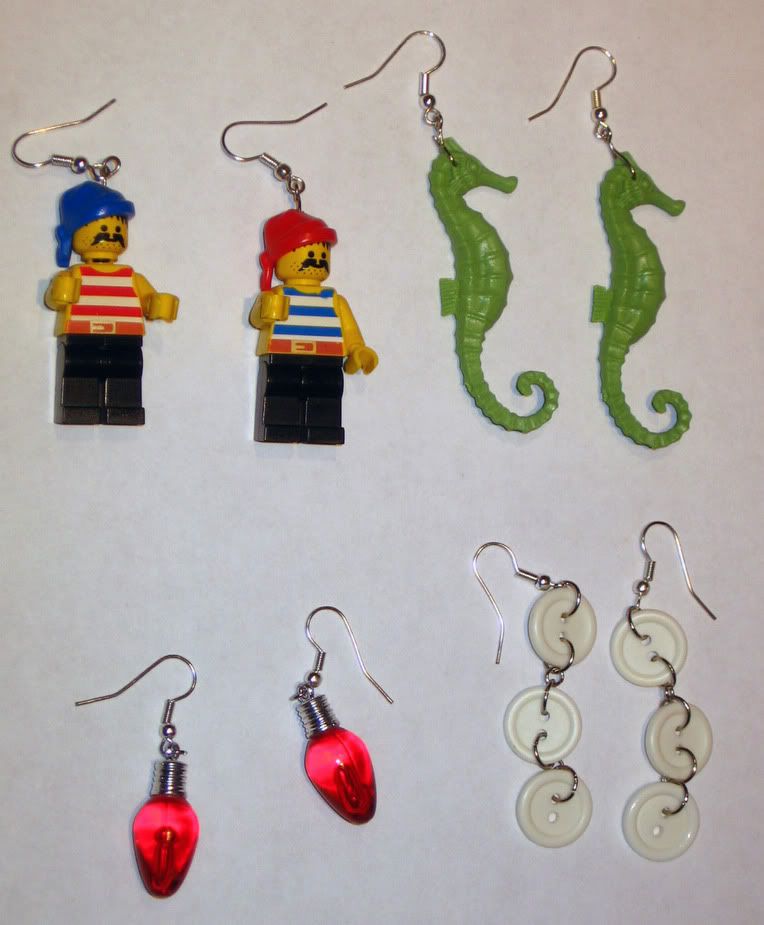 Lego men (pirates!!), seahorses, Christmas lights, and buttons.
Marbles (I know I have seen these on this site, if they are yours, tell me! And no, they are not glowing, that is just the flash, unfortunately...), chains, chilies, and more buttons.
Comments/criticism welcome! Hope you like!