I was worried over what to get/make my best friend for her eighteenth birthday, until I stumbled upon the pattern for Knitty's Pasha. From a Japanese children's book project, we somehow adopted the personas of the two penguin protagonists. So I made my bud her counterpart: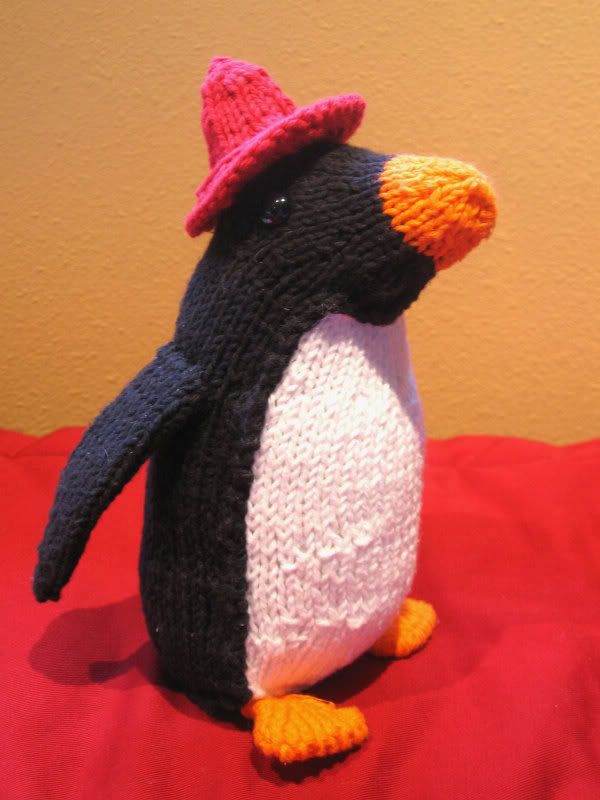 With inspirational book:
Pen-chan is the red-hatted one, and Gin-chan the yellow-hatted. I plan to make a Gin-chan version ("me") this summer, so we can trade them before we go off to college. That way we'll have a cute reminder of our (penguin-ified) friendship.
Plus I made her a birthday card with a scrawly Japanese message inside. ("Wow, Pen-chan, you're a grown up penguin now! Promise we'll still go fishing together sometimes?"
)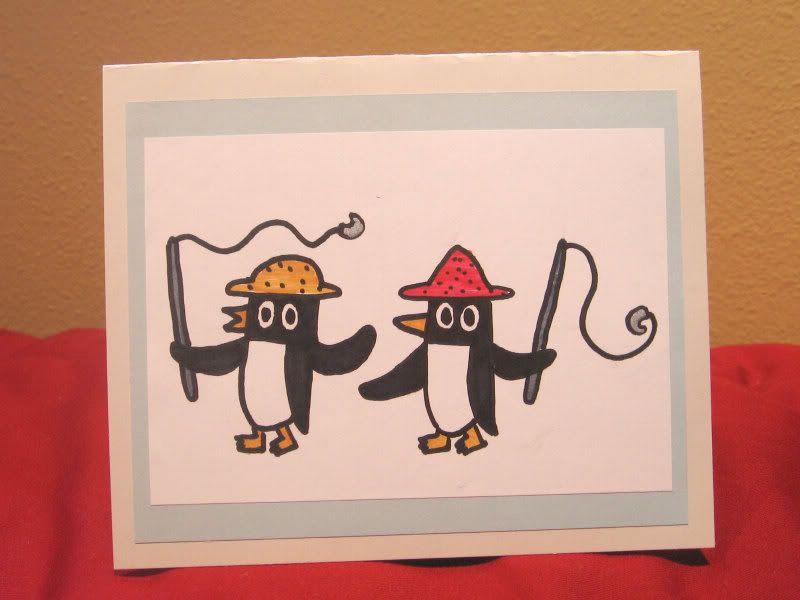 Hope you like! The pattern was quick and fun to knit, and now I know how to do short row shaping, yay!