When I was browsing this site I saw someone say I wonder if you could print on tyvek? I DID! I just traced it to a normal size of printer paper and pressed print. This was my first shot but I think it came out great! Oh and don't forget the hot pink highligher I used to add some color. I did that after I printed it out! It is my favorite Evanescence song. Well on to the piccies!
First my laptop modeling my new pouch!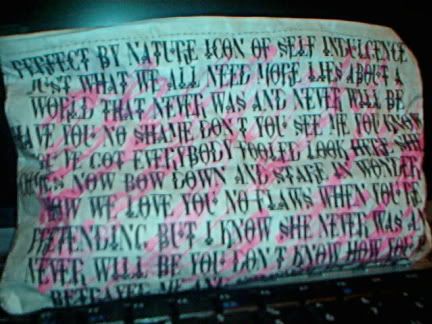 I tried a close up but my crappy little web cam doesn't work so well.