Ok just to let you know Tinafish, I LOVE the tutorial you made! I really liked the one tinafish had in a camo type material and didn't want to completely copy so I made one lke this! It has a couple of unique spots but that's what I like about it.
It is at a funny angle but here's the whole purse.
And the lining, I love it like a red to orange gradient with red hibiscus on it.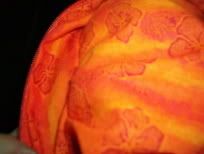 Finally my daughter modeling for me!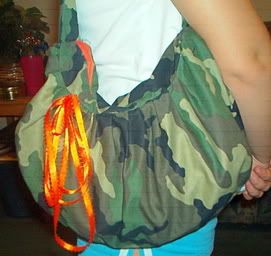 all comments welcome!