Well when I first saw this hat (at this site :
http://clubweb.interbaun.com/lavarocket/radar.pdf
yes i saw this in a post at craftster but i can't find it sooo...thank you to you, whoever you are, for it!!!) i knew i had to make it, so, i did!
it was extrememly easy except for attaching the brim, which was pretty hard.
Its made out of brown corduory from pants I found at a thrift store.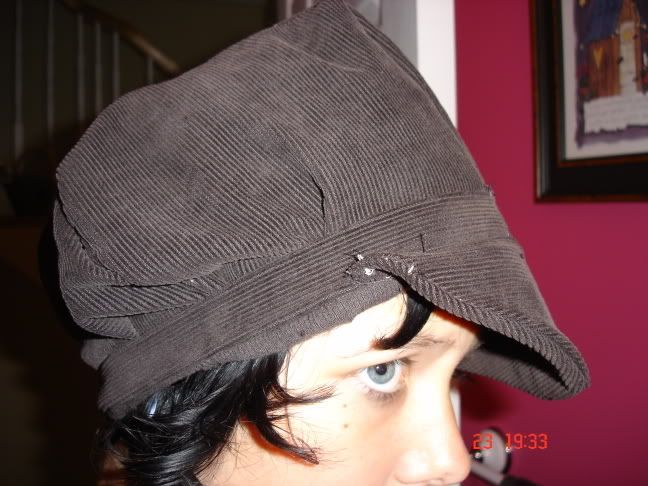 the only problem (i couldn't get the angle) is that it's alittle boxy. and you can see where my stitches show, when i was foolishly using white thread, but i was so proud, i put the thread in the sewing machine without guidance! haha.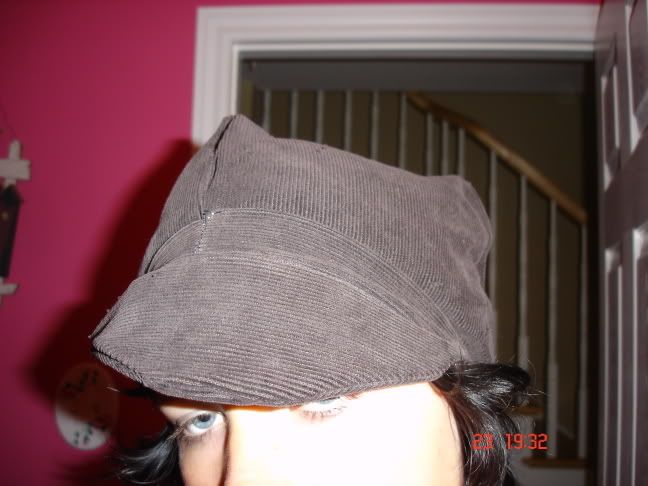 ahhh weird eyes! lol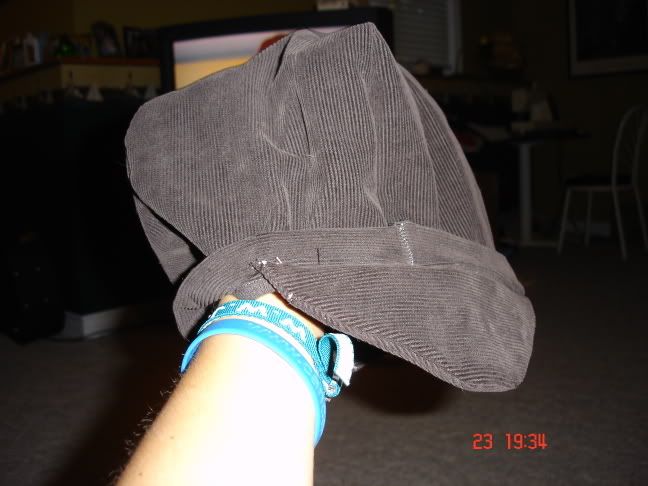 the hand model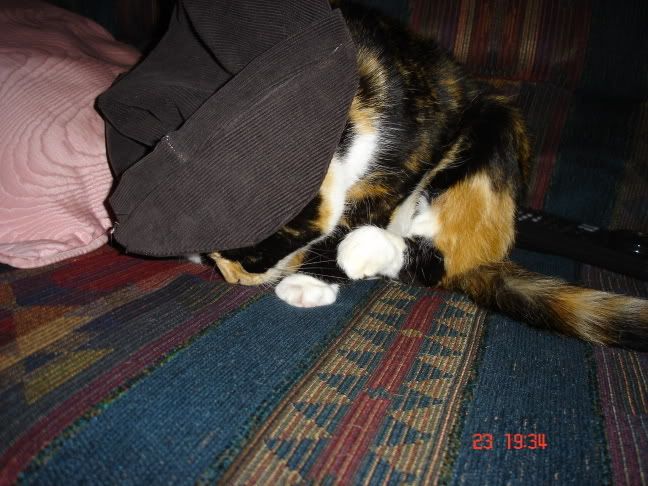 awww sparkle my cat is modeling! (she actually doesn't like to very much.)
much love