I'm a bit of a craft masochist. I see something and decide that it's not nearly small enough, so I scale it down and drive myself crazy trying to get it to work. It took me a good 2.5-3 hours to do this: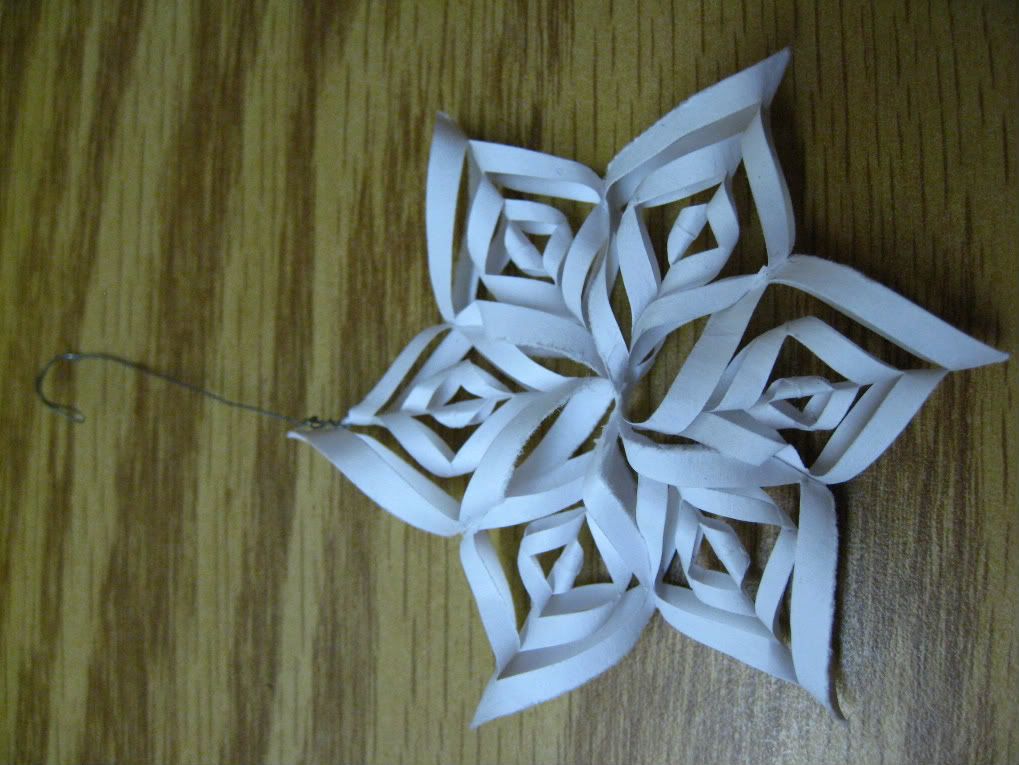 (Craftster and/or Photobucket is/are being weird about portrait-style images, so I'll have to make them landscape)
I got the instructions for the non-traditional paper snowflake
here
. Having been warned by the blog that the end result was "pretty big," and being too cheap to use up six sheets of printer paper just for one flake (though a low supply of printer paper and an impending philosophy paper contributed as well), I made a 1/4th sized version: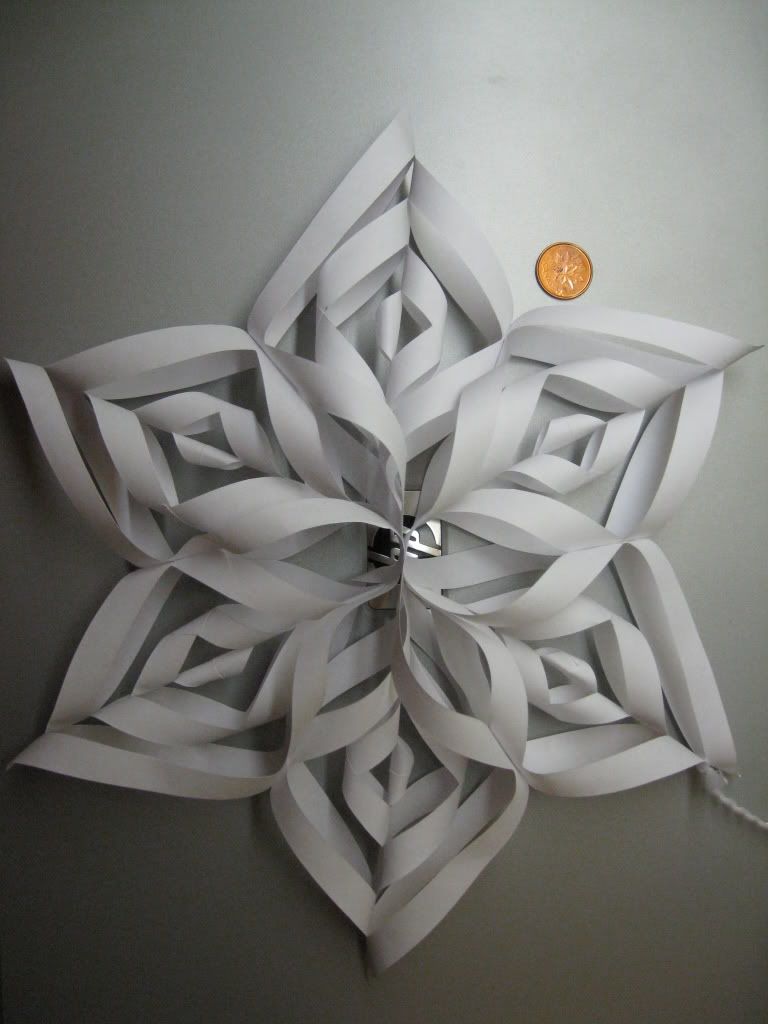 Still way too big! (Though it's happily hanging on my closet). Had to go smaller. So I made the 1/64th sized version: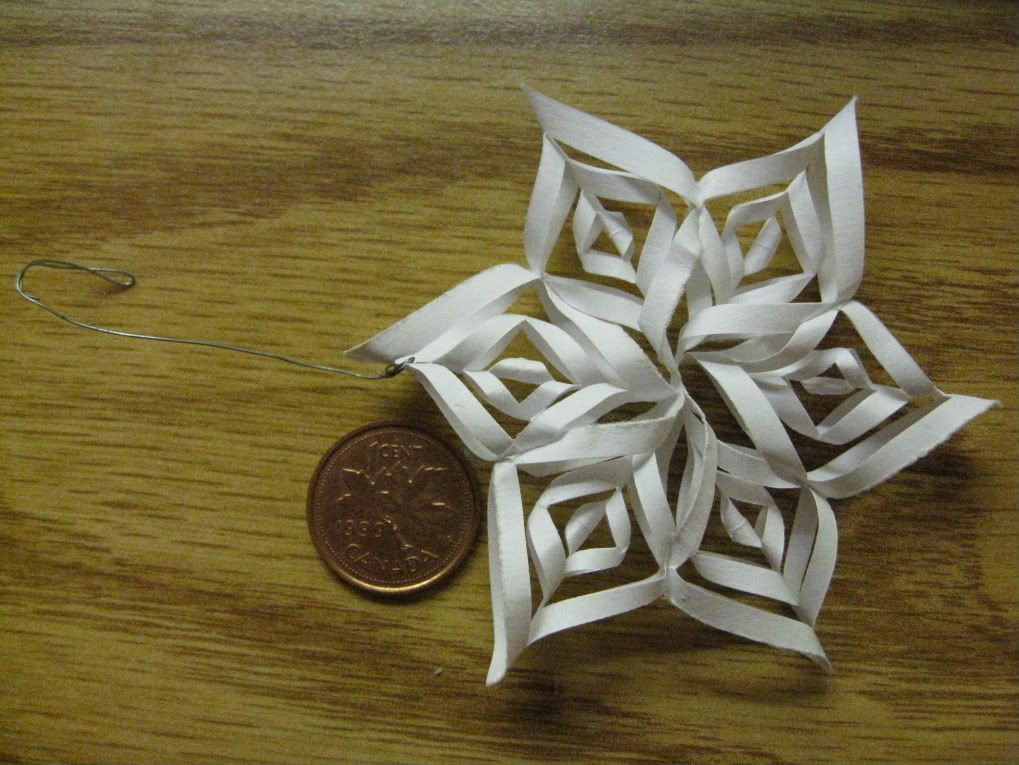 The middle of the small one is a bit wonky, but I'm quite pleased with it. So much so that I feel the need to emphasize the smallness of it and what I had to do to glue the tiny parts together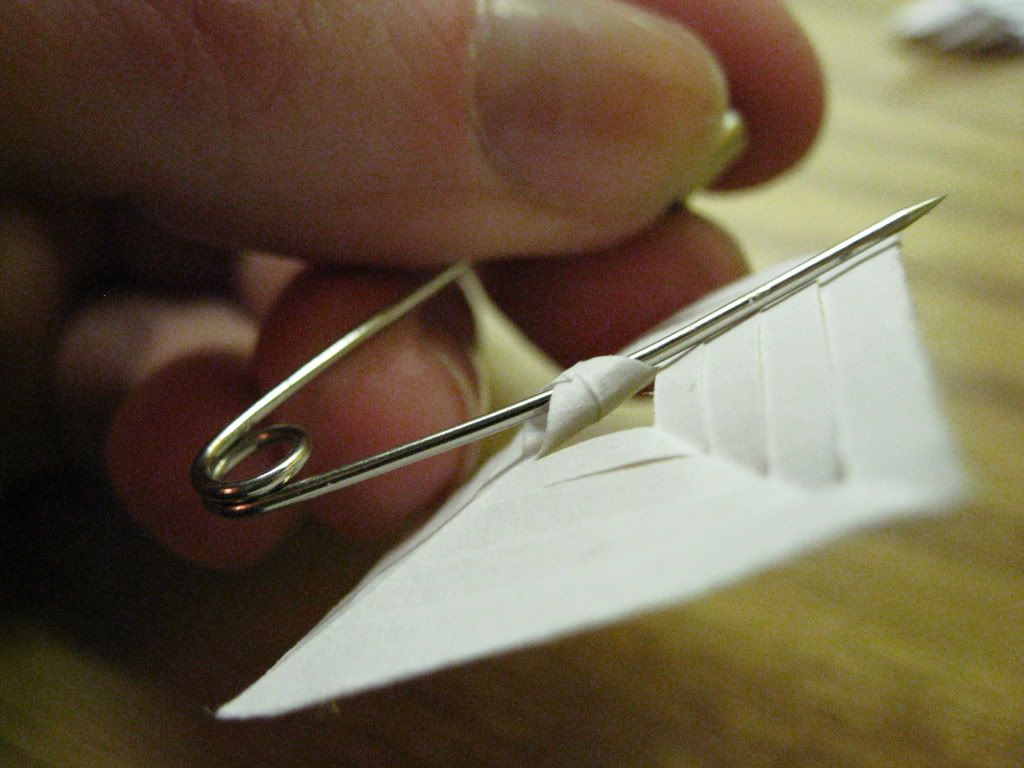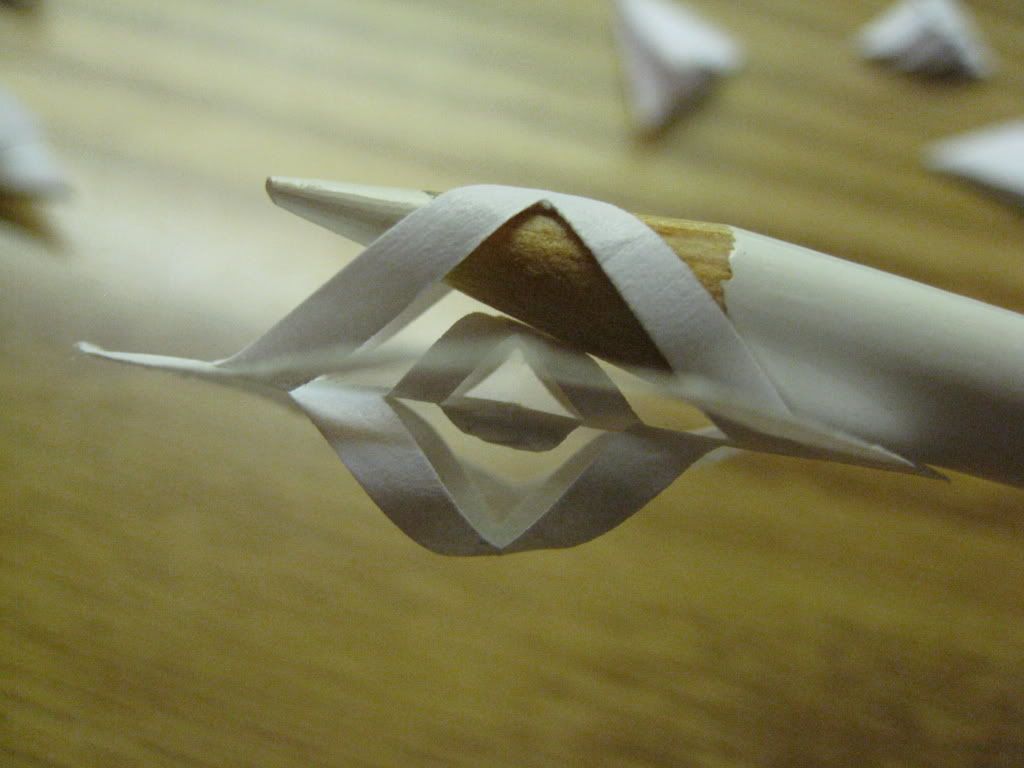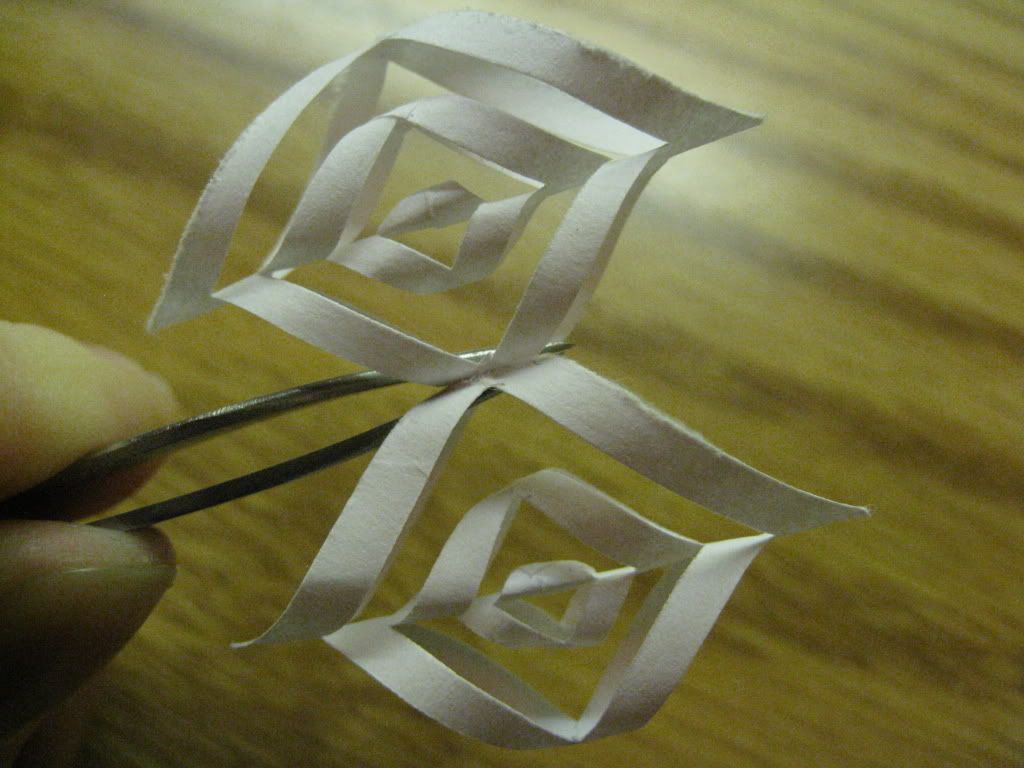 Artsy shot for good measure: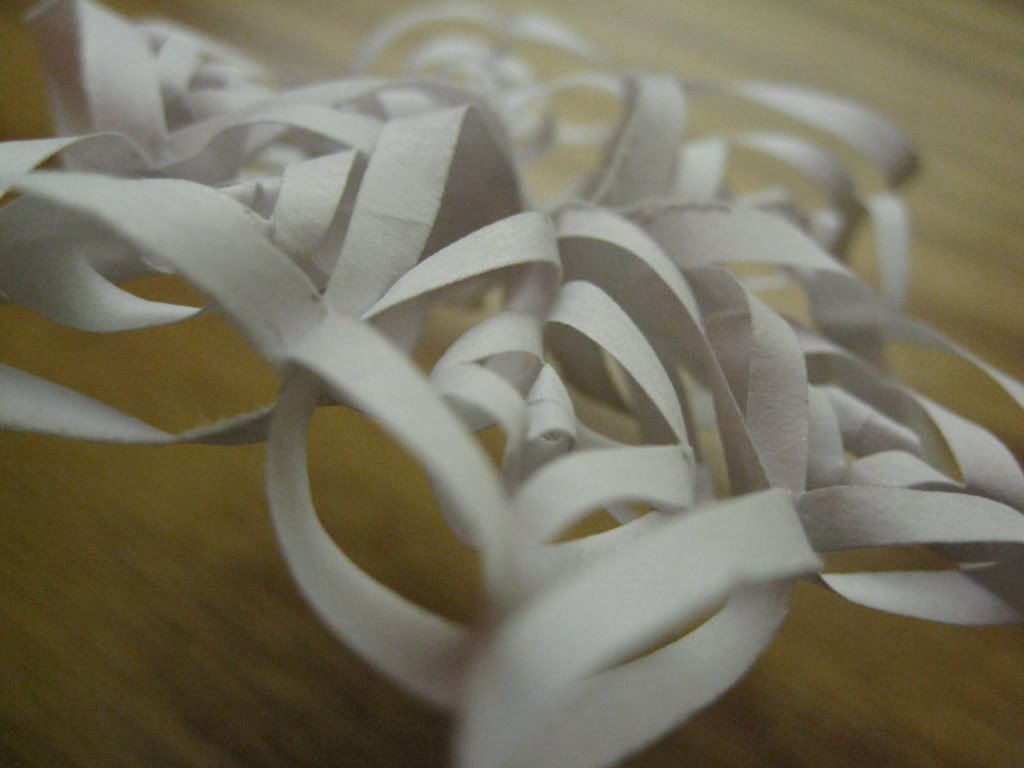 Massive post, sorry!
These are really quite easy to make if you don't make them so small. I started a 1/16th version and it wasn't very difficult at all (I just thought it was still too big
)