What's inside my ball (and my ball, seeing as I haven't knit it yet)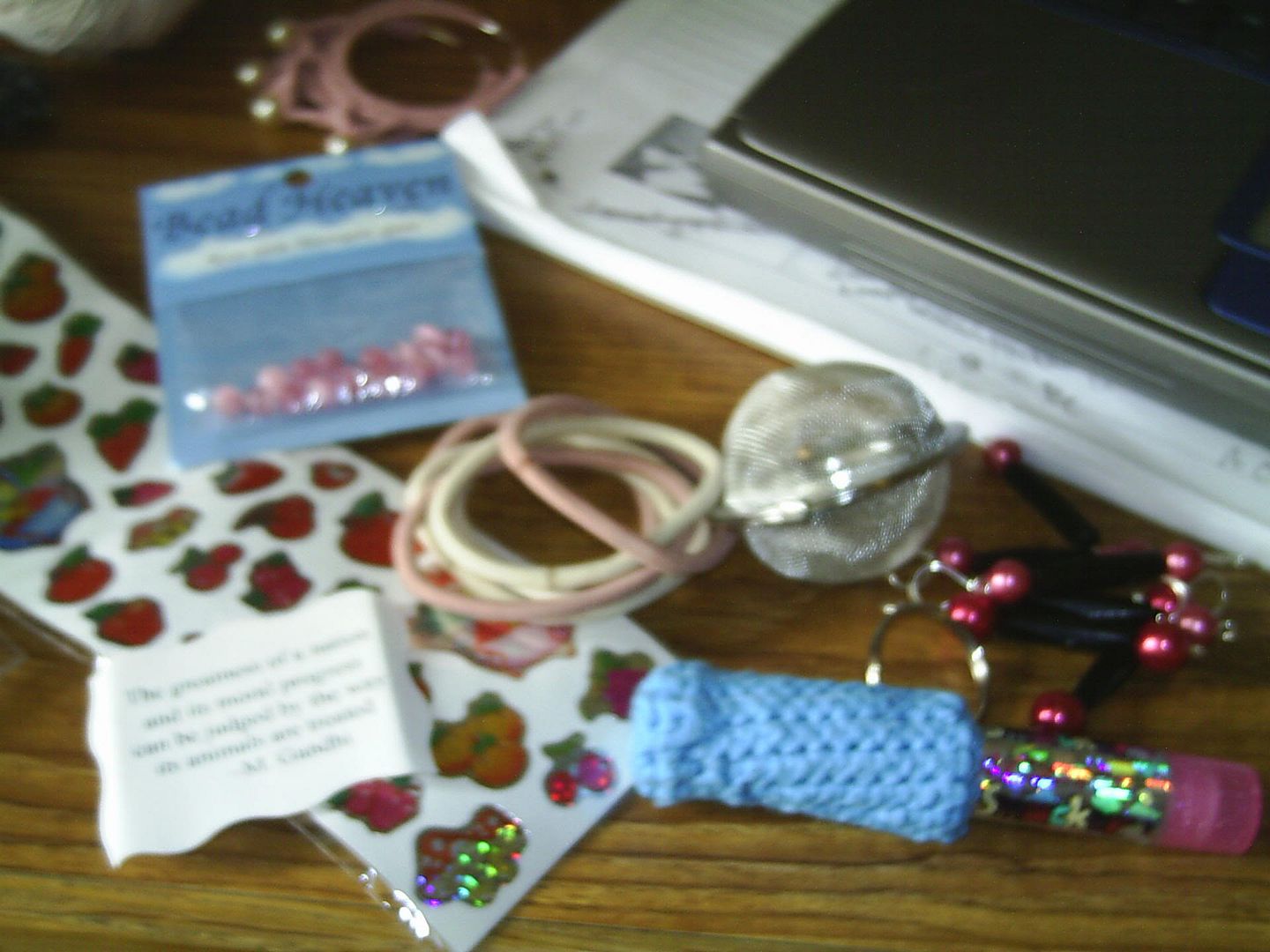 a tea ball (wheee!) a patch (it says: "the greatness of a nation and its moral progress can ge judged by the way its animals are treated ~M. Gandhi" Because my Mollytwin1 and I are both vegetarians!) chapstick and a chapstick holder (sweetness!), stitchmarkers, stickers and beads!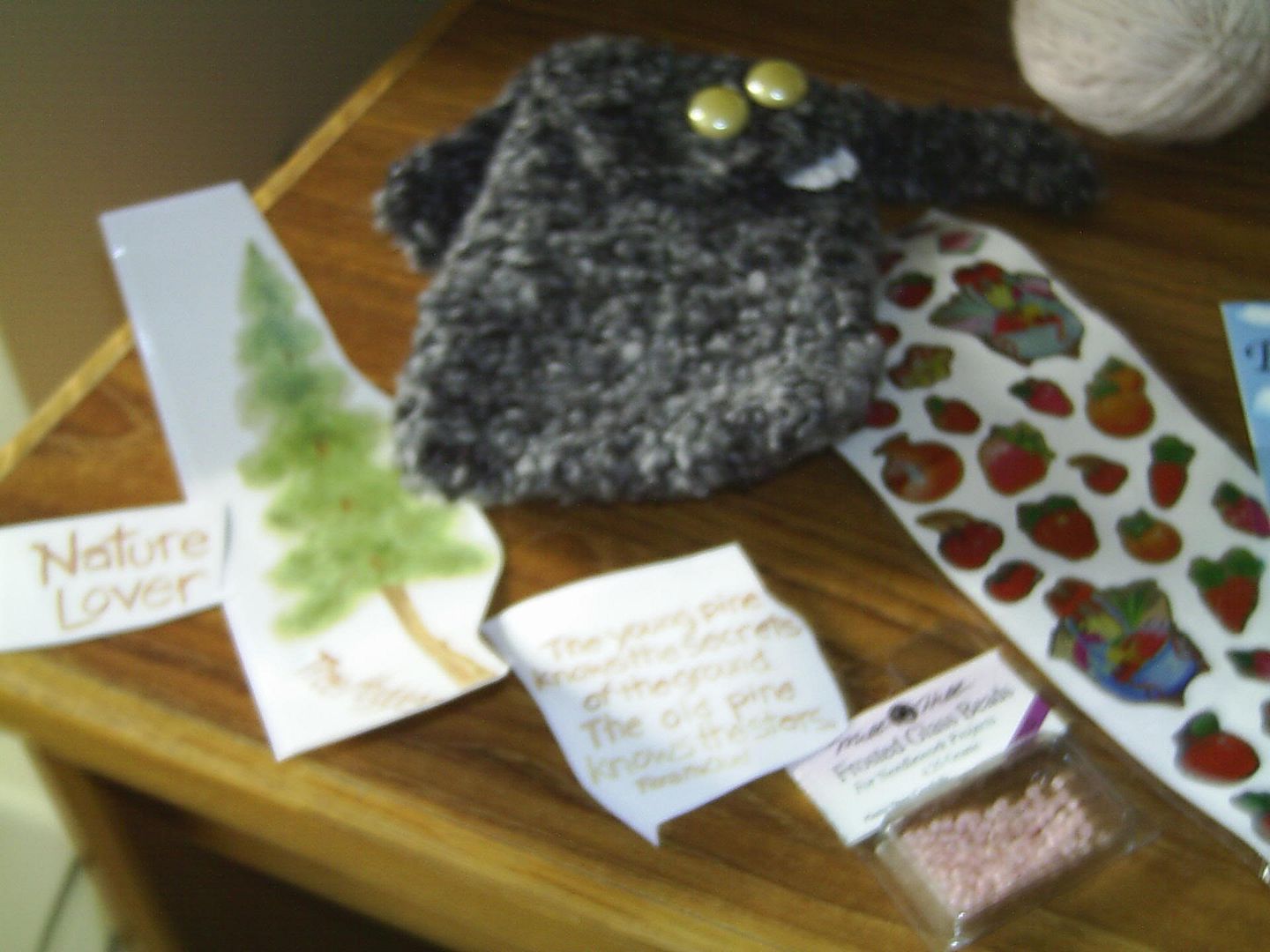 more stickers (environmentalist-like, which are awesome beyond awesomeness), more beads, and a really cool pouch for my iPod or cellphone or camera (I haven't decided yet! Because it's so great!)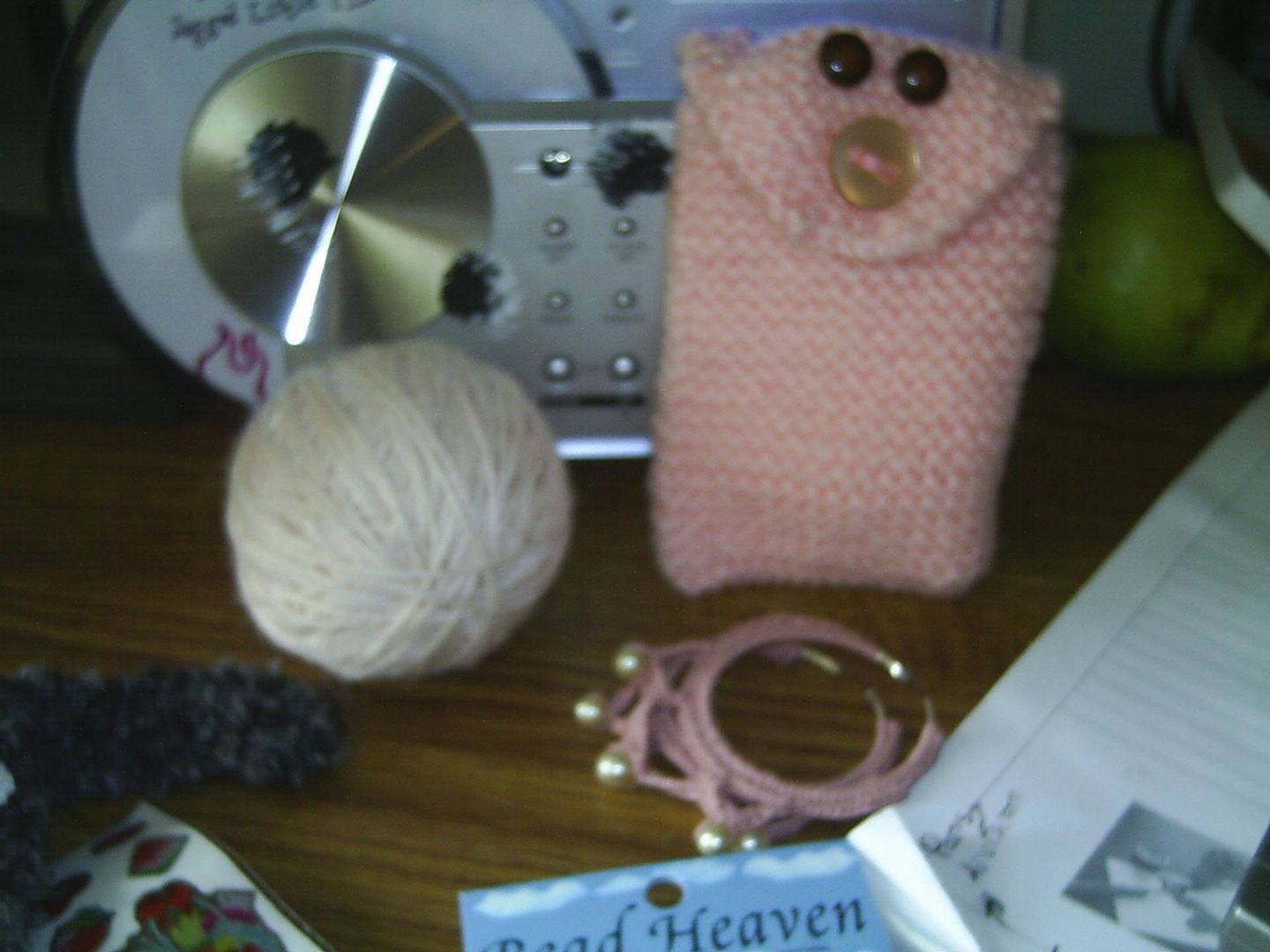 Another awesome pouch (for...okay, again, I haven't decided), the ball of yarn (you can't really tell, but it's this lovely soft peach/pink color, and yes,
Alpaca and silk
swoon!) and these awesome beyond belief earrings that I wore last night that are so beautiful!
Not in the pictures, a really cute knitting-theme card!
Yay MYB Swap!