So this is my first sweater ever completed! I've done a ton of hats/scarfs, and started quite a few sweaters, cardigans, etc., but I have a nasty habit of never finishing them. I guess the rather large gauge on this one helped a lot!
Here she be, ladies and gents.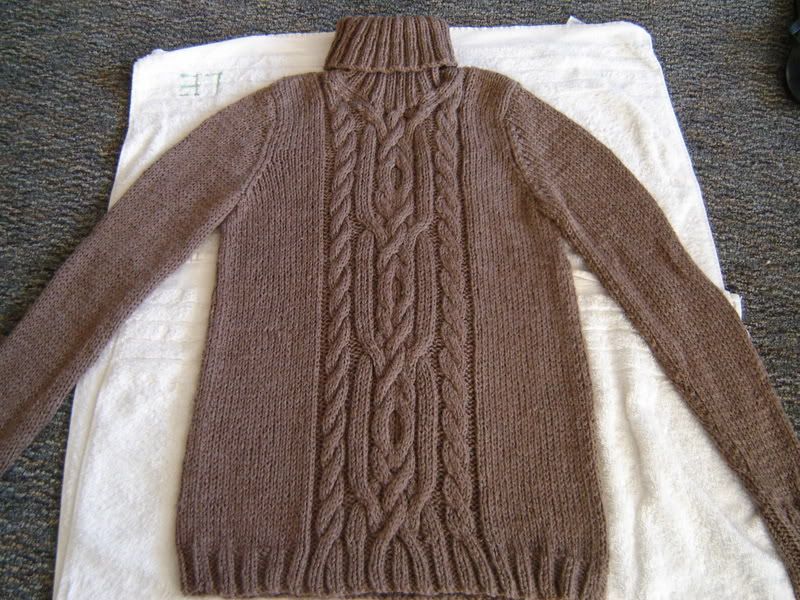 It is the originally named: Sweater with Cable Patterns, from Rebecca 28. Sadly, this is the only picture I have of this sweater as I left it at home, and I am now miles away at college.