After seeing my 3 month old nephew in a little cotton sweater I was inspired to knit him a baby raglan! I added buttons at the neck to fit over his big 'ol head! I just love knitting for babies! Everyone's knits are so cute! I can't wait to see more!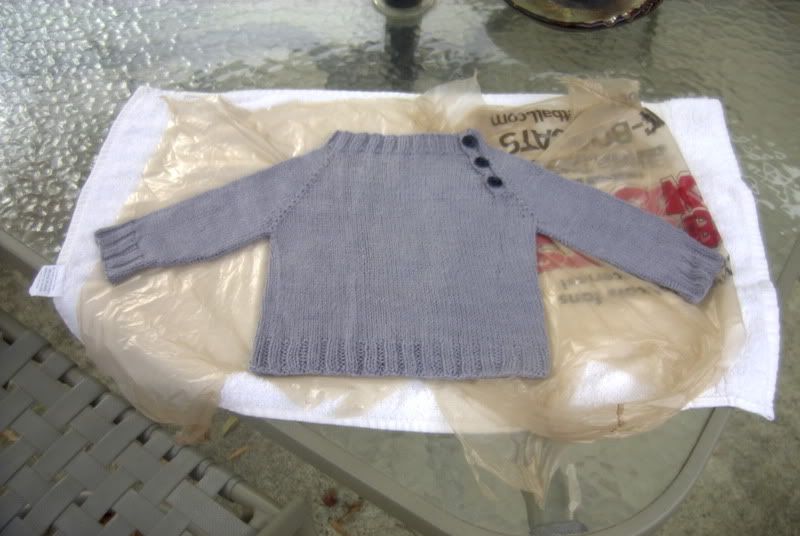 no pattern, just a top down raglan, with button neck
Sz US 4 DPN's
KnitPicks Shine, Color Cloud
so quick, so easy!