When I went to the post office today and had three packages I was a bit confused as I was just expecting two packages (both destined for goldfishgirl)...I thought to myself "could I have ordered something I don't remember?" Well, lo and behold, the third mystery package was from my swap partner, Goldfishgirl! I just want to say, y'all, she is awesome! Not only is she away at camp, but she sent my package early and what a fantastic package it was!
all my gifties were lovingly wrapped in 8 ozs of beautifully hand-dyed cotton roving, notice the "spin or dye" tee and the reversable bag (this is the perfect bag for when I am out and about with the kiddos)...
My favorite bracelet ever! I seriously could not have picked a better one for myself!
a necklace that says it all!
I smiled when I saw this little mouse sticking out! So cute!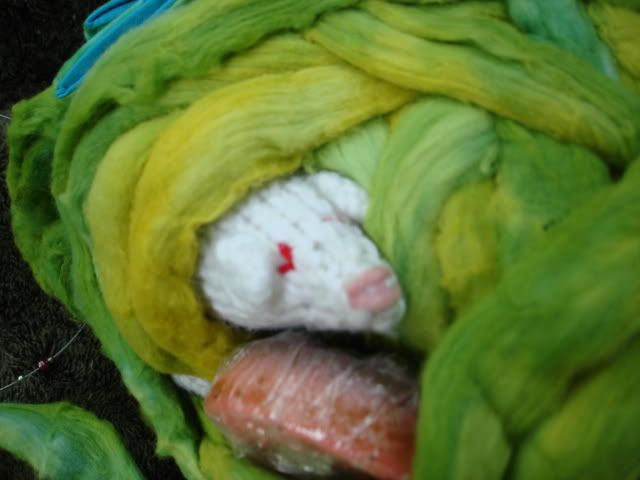 a hand sewn wallet (which I totally need!) and a little sheep (very cute but he needs a purpose)
Hello Kitty candies (I just love the wrappers)...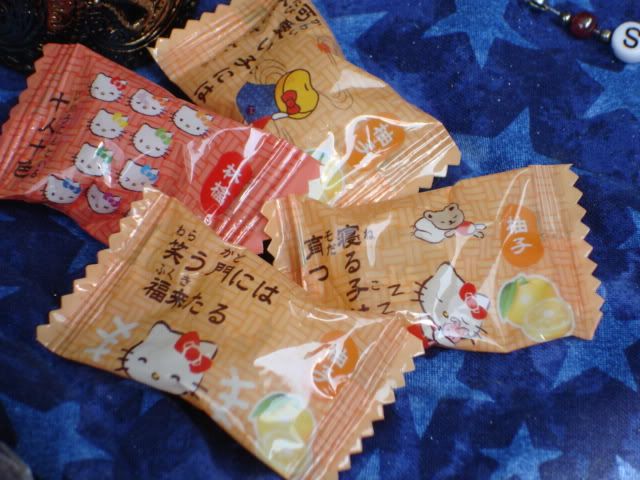 Mousie (my kittie really wants him!), gold thread for plying, hand felted beads, and hand made soaps (I hope they are soap. Although they smell good enough to eat, I think I will try them in the bath before I taste them... if they feel funky in the bath, then I will taste them.)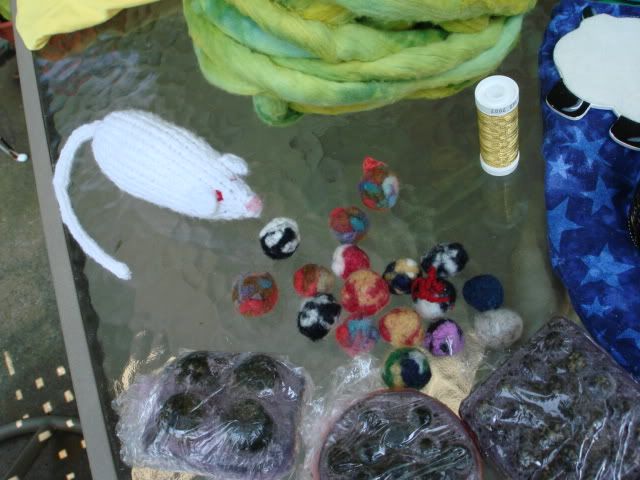 Goldfishgirl, I seriously love everything you sent me! Thank you so much for such a great swap! The roving is beautiful and the goodies are great!
maiziemama, thanks so much for organizing!