Well, the new term at uni is soon starting (just over 2weeks till i go back - wahoo!) and seeing as this semester we're all moving into new houses/flats etc, everyone is making little housewarming gifts - one of my friends is painting each house a painting, etc, etc, so i thought - hmm...what can i do?
i saw laurasaurus's really really cute aprons and then i thought ....
BINGO - I can make some little half-aprons - sort of 50s-style, as a bit of a joke - lol cause we're all getting all house-wife-y at the prospect of setting up our new houses, cooking for ourselves etc.
so these are the first two i made: (bear in mind they are a bit of a joke, and i know they look a bit tacky, bit brightly coloured - but hey, why not?)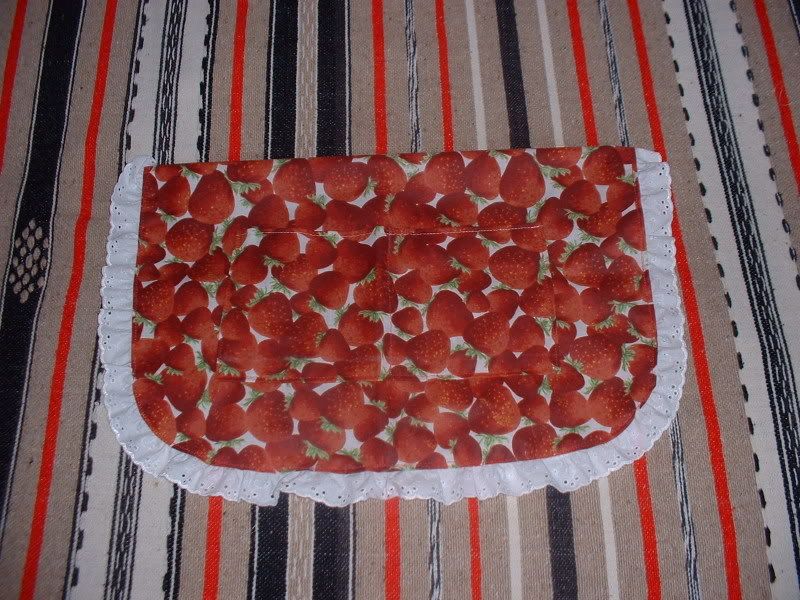 (that one has a big pocket divided into 2, which u cant see in the photo for some reason...)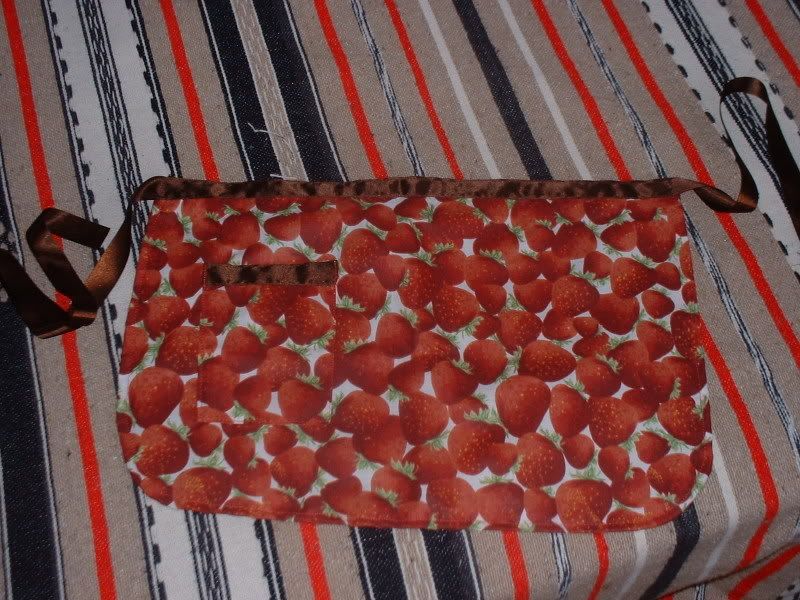 opinions on the brown ribbon would be appreciated: my dad likes it, my sister says it looks horrible with the strawberries..
Oh yeah, and when i was making these, i thought i'd make one for my nana too: so here's a pic of my Nana sporting her apron - she's 93!!!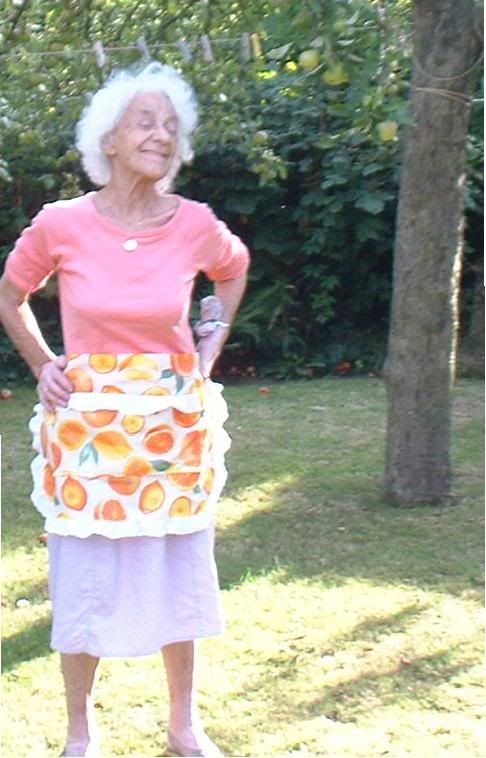 Thanks for looking, guys
i have like 4 more aprons to make, so any suggestions of variations, improvements, or things you think would go wel lwith the strawberries/oranges, would be really welcome!!!