I RECEIVED FROM HGFLOWER!!! woohoo!
its been a shame actually, as my beautiful package has had to sit in the postoffice here since the 22nd as i was away until i came back up to scotland! was sooo excited to go and pick it up this morning!
i've lurked on the thread, seen all the pictures, been amazed by all the great stuff you've seen people make, but i have to say i think hgflower should win a prize for best stuff! i love all of it! (cant believe you were worried i wouldnt like somethings!!! ITS ALL BRILL!)
okay so, firstly, me and hgflower did kinda unofficial city/country swap along with the HG theme, so everything was in a lovely box decoupaged with postcards of califonia, and inside some cool postcards from california too!!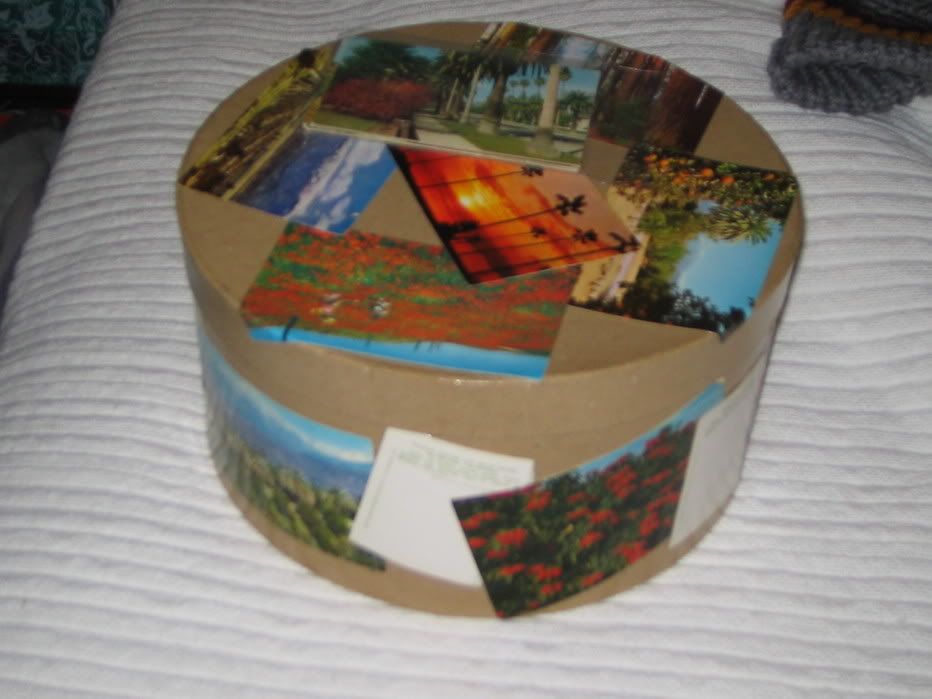 then inside was a really cool purple weasleys wizard wheezes zip bag, which contained inside it: a pack of playing cards, and some instructions for popular Muggle card tricks,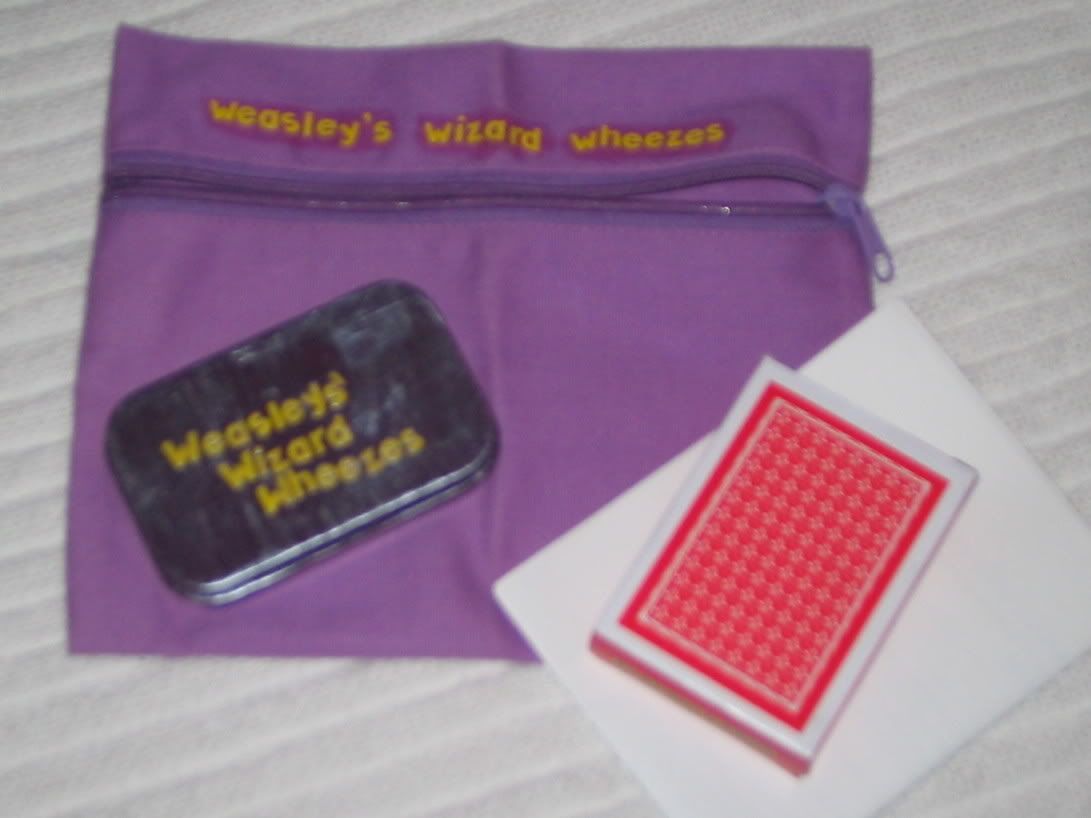 and also: a weasleys wizard wheezes altoid tin containing something which is just the best thing ever, its so cute, and such a good idea:its a wheasley's wizard wheezes Patented Daydream Charm
( -- one simple incantation and you will enter a top-quality highly realistic, thirty-minute daydream, easy to fit into the average school lesson and virtually undetectable (side effects include vacant expression and minor drooling) not for sale to under-sixteens --)
of the QUIDDITCH WORLD CUP: including 1 snitch, 2 bludgers and a quaffle, brooms not included..
this is one of my fave things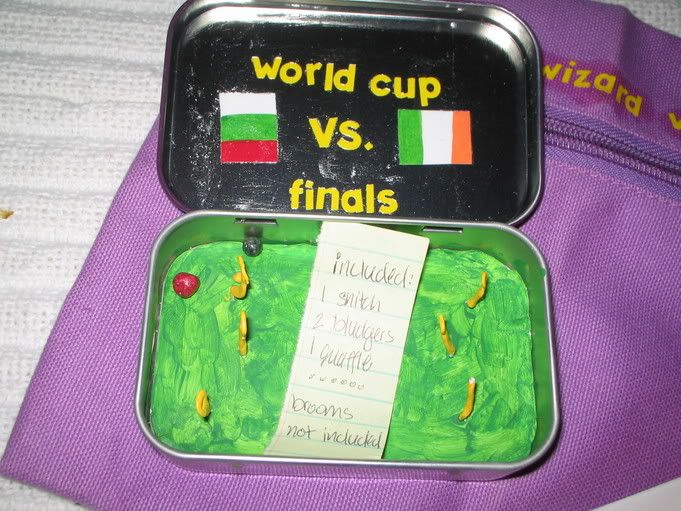 AND THEN: something i've ALWAYS WANTED!!!
an awesome gryffindor scarf....AND a hat!!! the scarf is sooo think and warm, its perfect, as i live in scotland and will soon be heading to St Petersburg for a holiday (app its -15 there...so i'll need the scarf!!)
and also: 2 cds: a christmas one 'Baby its cold outside' and a Hometown Bands of California one (which im actually listening to right now!!!) and a lovely card with a note inside too
i just want to thank hgflower for being an awesome swap partner and for making this so enjoyable! (any one who gets her for a partner in future swaps will be lucky to have her!!)
and thanks to impalacy for organizing this swap
xx