Drumroll please.... And now we have the amazing items that around sent me!
This first picture of goodies from Okefenokee Swap has some notecards, a postcard, and entire book of recipes, and a Gram Parson's cd.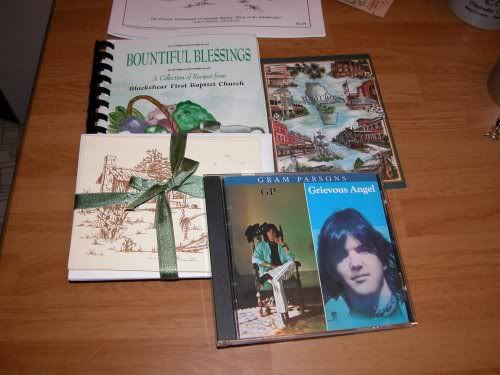 This next picture has a swamp homestead coloring book, a knitting needle roll made from fabric reminiscent of the swap, and a map.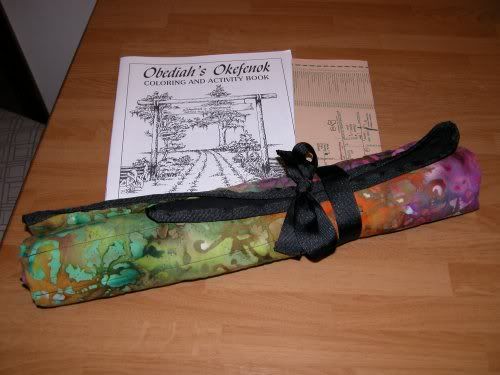 I think this picture has my favorite things - an alligator letter opener, some gorgeous stitch markers, and a Pogo the possum mug.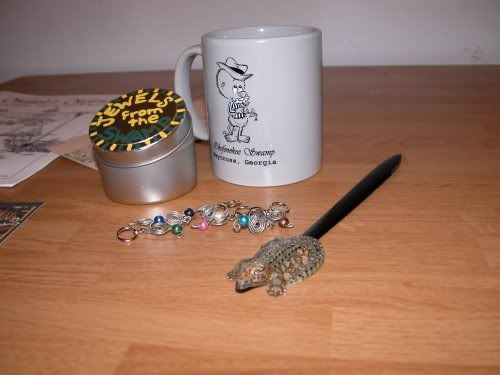 This last picture has a close up of the mug because Pogo is so cute. I remember trying to read the comic when I was younger and not really understanding the satire. I just wanted to read it because Pogo was so cute. If only real possums were that nice looking.
Once again, thanks around. This stuff is amazing!