Okay so this Halloween my friends and I decided to do a group costume and we chose the ladies of Gotham! So we got Harley Quinn (me, she is the joker's gf), Poison Ivy, Bat Girl, and Cat Woman!
The Harley Quinn and Bat Girl costume were the most "home-made" but I think they all look great!
The whole gang together: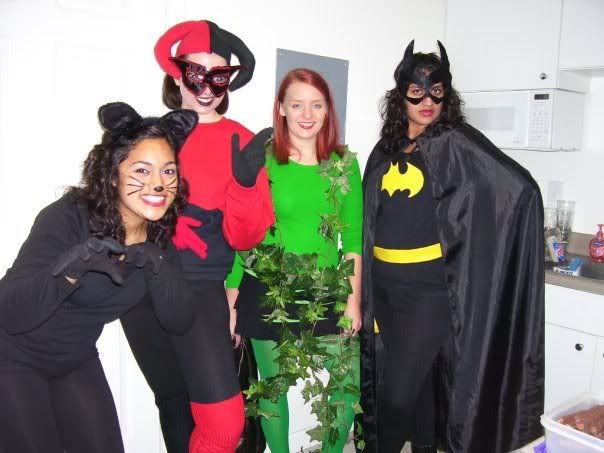 FIGHT!: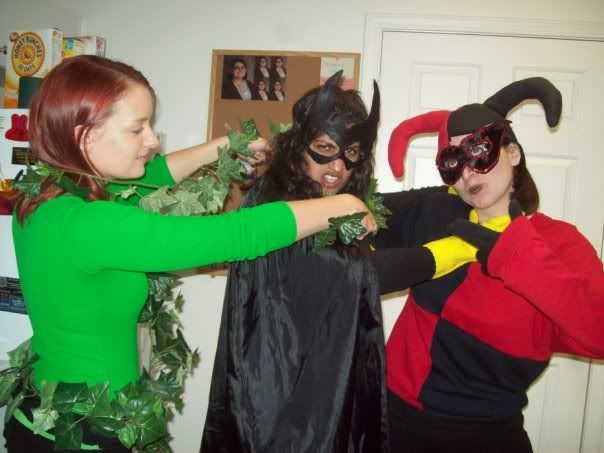 This is the best one that shows Harley...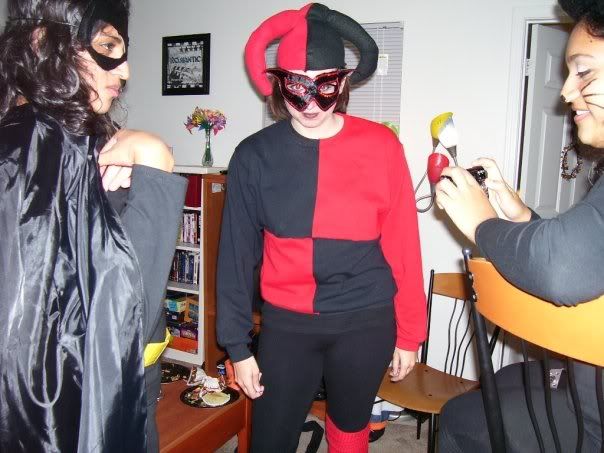 Harley Quinn costume:
1-sewn red/black sweatshirts together
2-fleece hat - little small but hand sewn it really easy, jester ears are stuffed with cotton
3-black leggings
4-tall black/red socks from target
5-mask, black converse with red stitching, and red/black gloves
Bat Girl costume:
1-cape from Big Lots
2-Handmade mask out of cardboard and back fabric
3-yellow bat sign out of cardboard and yellow duct tape
4-utility belt from goodwill with yellow duct tape
5-gloves are yellow kitchen gloves
6-black shirt, leggings, and boots
Poison Ivy
1-green leotard
2-green tights
3-green/black skirt
4-ivy, ivy, and more ivy
5-red hair dye
Cat Woman
1-black shirt and leggings
2-cat ears
3-black gloves
4-cat makeup
We had lots of fun with our outfits!!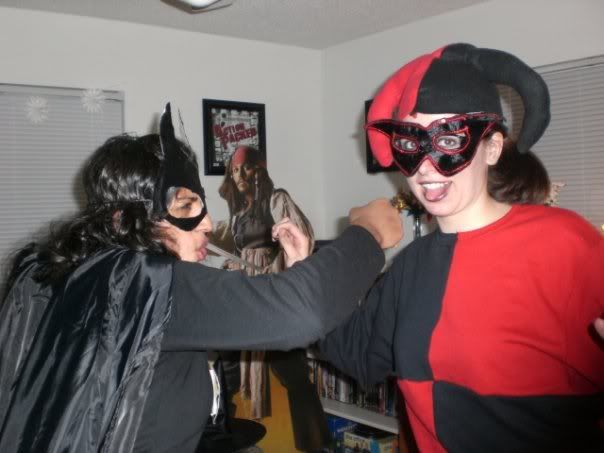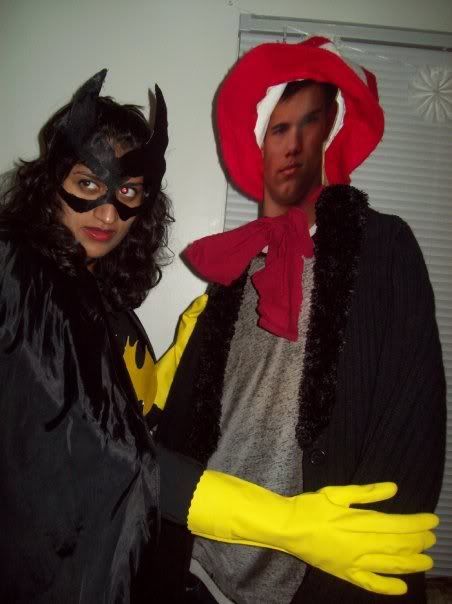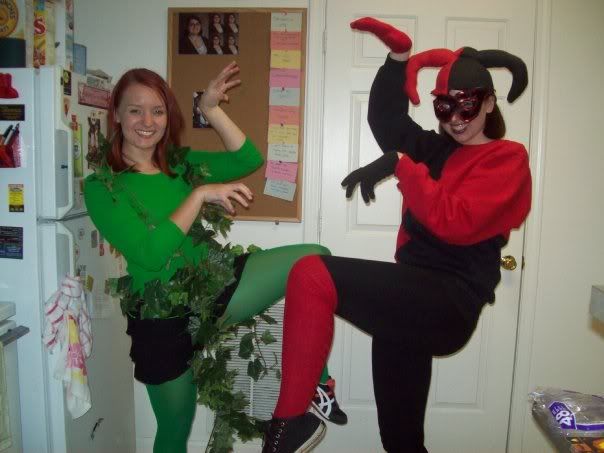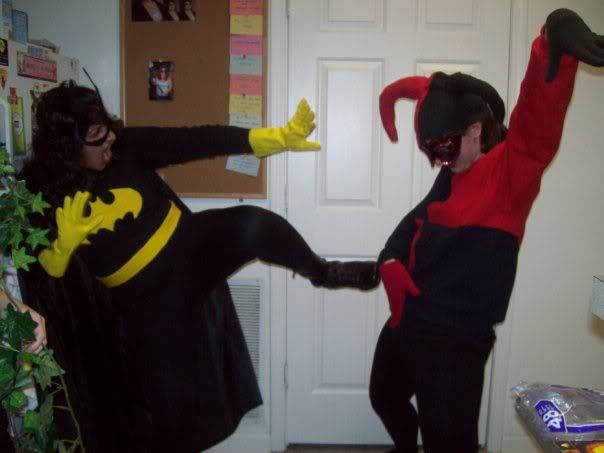 (yeah...there's some michael jackson in these pics as well)