So, I found this fabric at Walmart and instantly fell in love with it. I had originally planned on making a big purse out of it, but I changed my mind. lol. (I'm a girl I can do those things. lol) I ended up making it rather small and using it to carry my Bible and Sunday school book.
Onto the pics:
Outside, hanging on my closet door.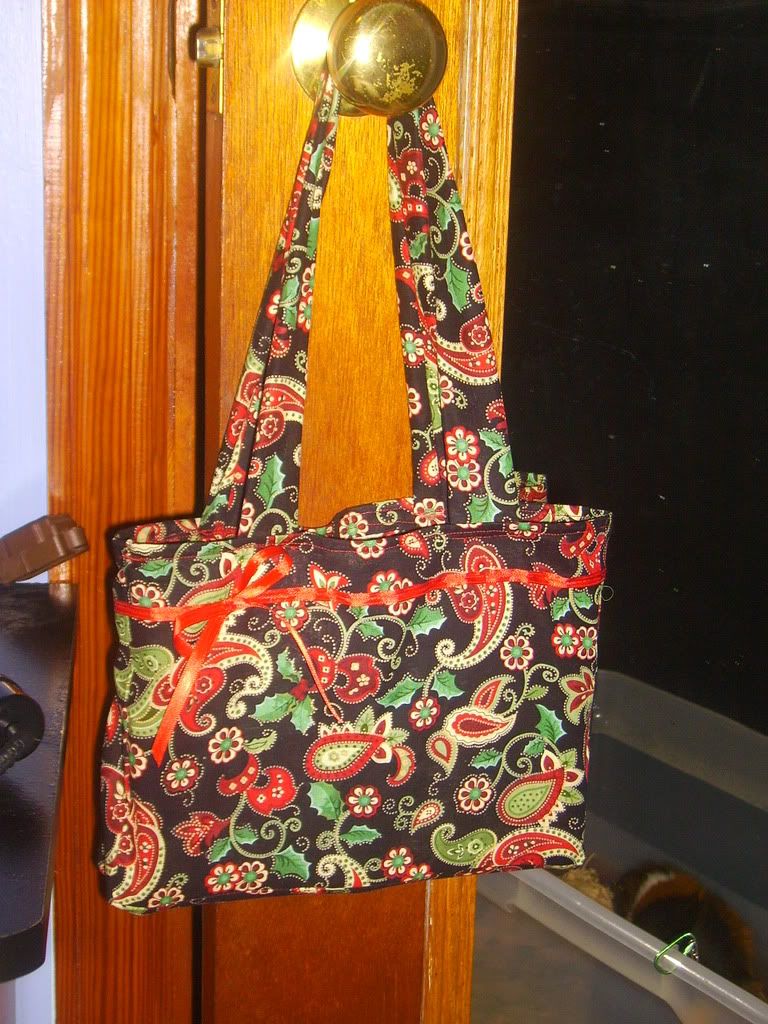 Inside, filled up:
A view of the pocket and pen holders: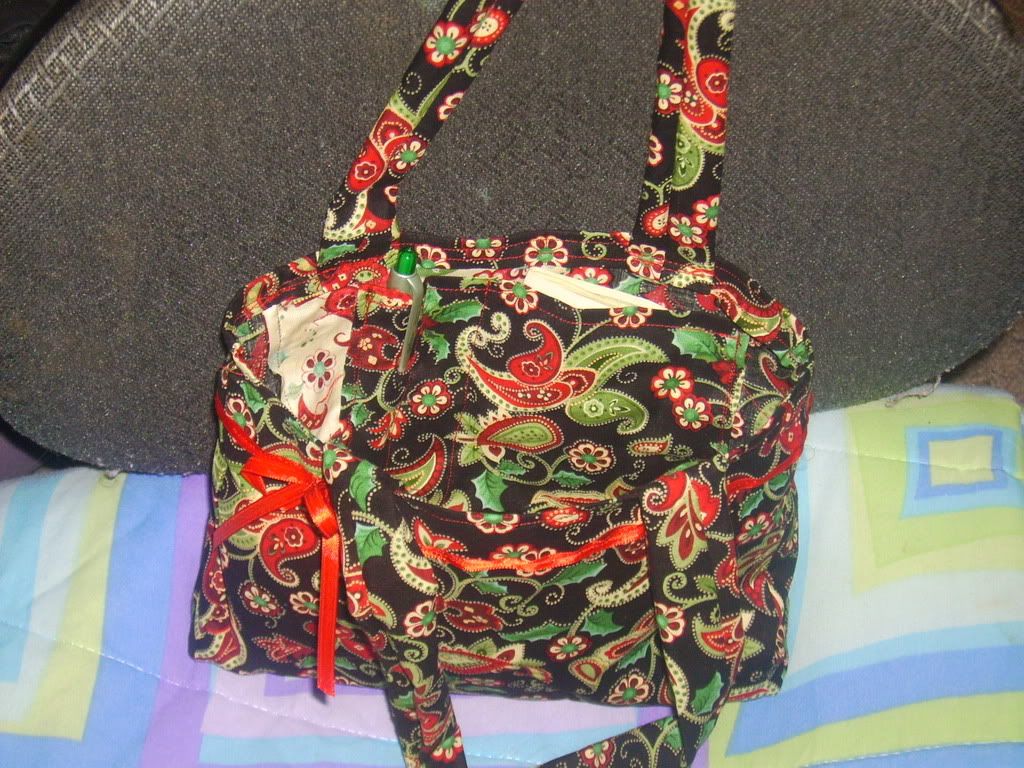 Overall, I'm really proud of it! I'm not too happy with the inside, but nobody will see that but me.
Comments/criticism welcome!