poprock6903 PM-ed me recently and said she received my earrings. Since she's already seen them, I figured I would post a pic of them!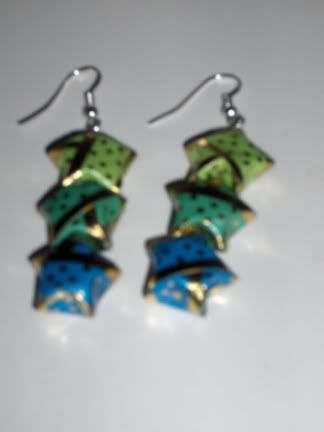 are those made of those little folded paper stars? i made those all the time and threw them at people in the halls at school. they are so cute.
even if they aren't, I adore them.
*runs off to make some new earrings*