Here's my teeny wedding cake that I made for the craft challenge.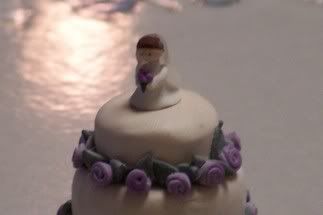 The bride is just a hair over 1 cm.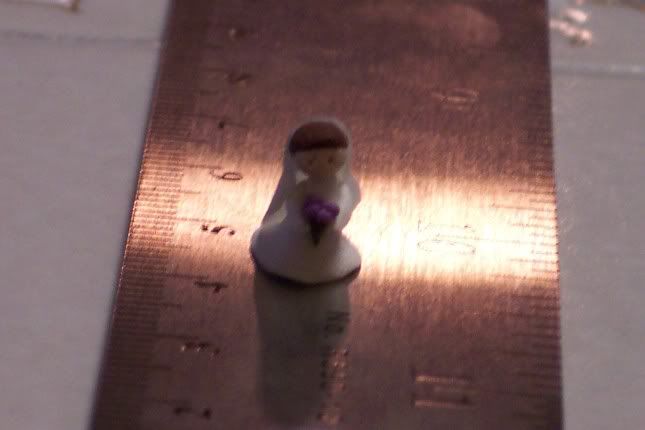 Her freaky-deaky hubby is 2 cm tall. He looked ridiculous on the cake, so I left him off. I couldn't get a halfway decent picture, but his coat has tails.