I spun this up a while back. It is my first plied yarn. I still only have my crappy handmade spindle, so it was an adventure. I dyed the roving brown and blue using Wiltons. I actually don't mind it.
It wasn't nearly as hard as I had expected it to be! Sorry for the pictures. My camera seems to be having some shutter issues.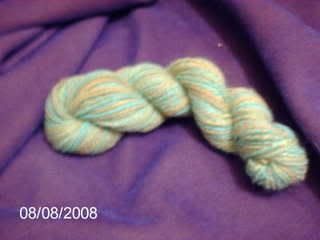 These guys are just some tiny skeins, probably no more than 50 yards max. Little experiments, really.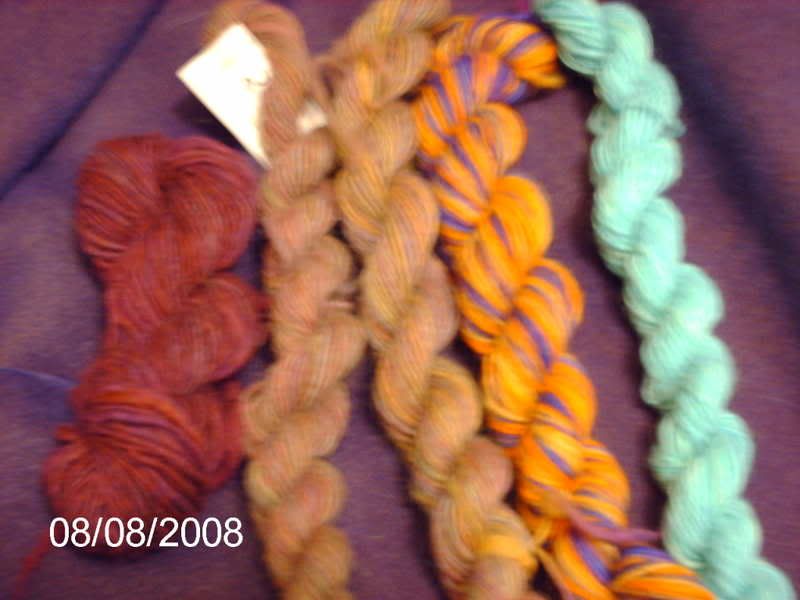 This is a braid of roving I dyed using MixAde or some other random off-brand KoolAid. I don't really like lemon/lime flavor, so it went into the dye pot. When my mom first saw it, she said, "Does it glow in the dark?" It looks radioactive. I wish you could see it accurately.