Hey! So I made this teddy bear as a gift for a family friend and I decided to share. I got the pattern from
www.howjoyful.com
, and it's a cute little pattern! I had a lot of fun sewing this little guy. I'm out at university, and didn't have a sewing machine on hand so this teddy bear is all handsewn. Here he is: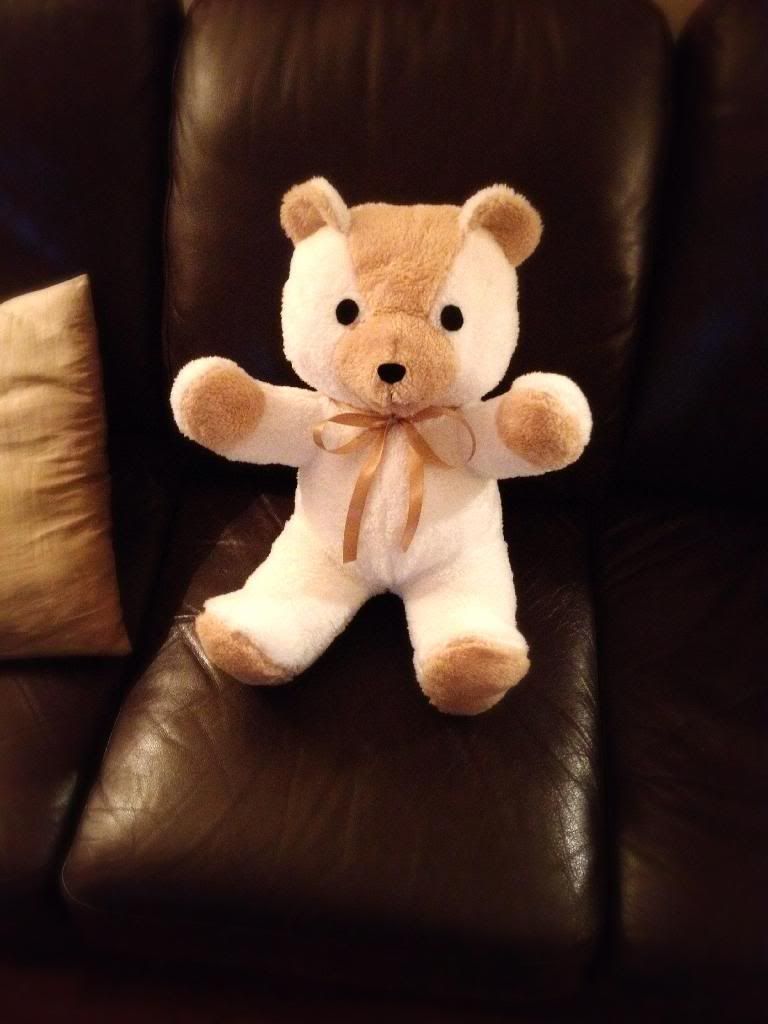 And here's a picture of me with him for scale; he's fairly big: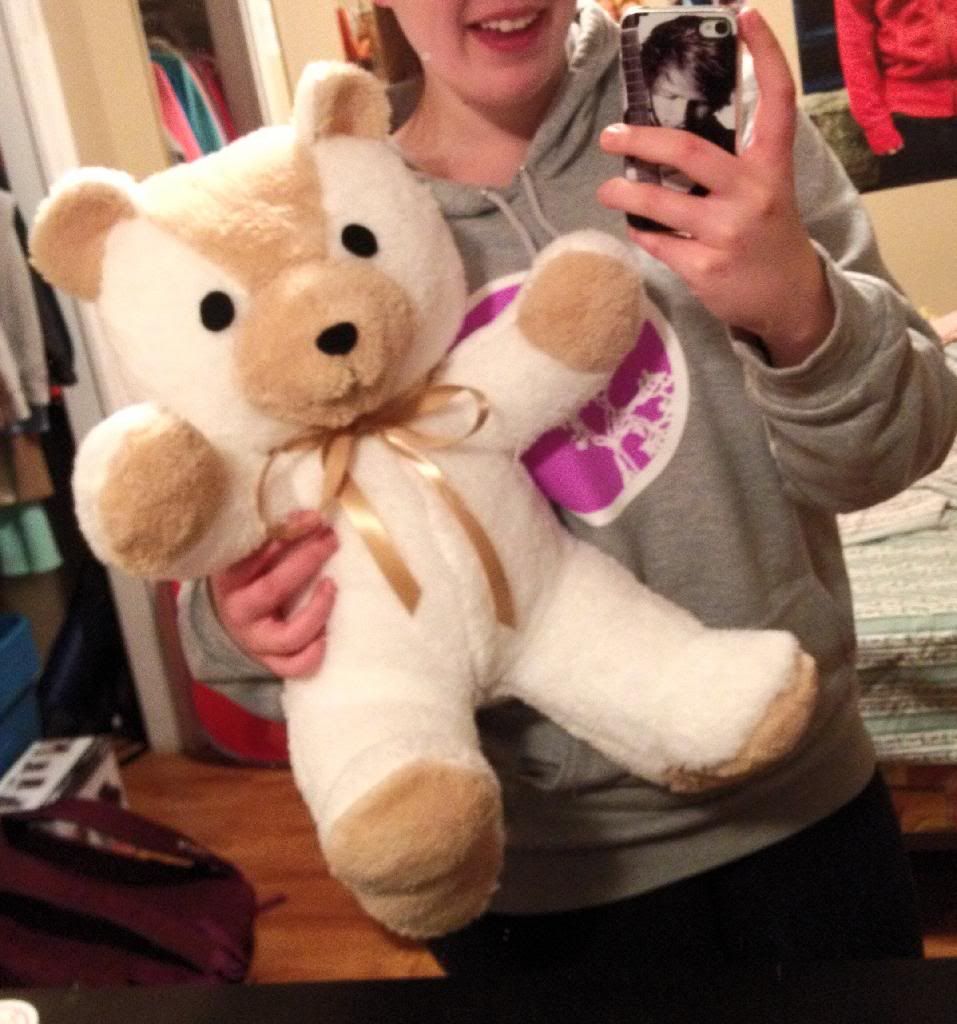 I'm pretty happy with the way he turned out! Thanks for looking!