So this is my first project that I am posting on this wonderful place called Craftster! I made a decoupage box for my boyfriend, just because I love him. And it's of all The Misfits and Misfits related pictures. It is my first decoupage project, I decided that I needed to try something a bit different than my usual sewing.
I used picture, posters, album covers from the ORIGINAL Misfits band, because the current Misfits is not really the Misfits. I also used covers from Famous Monsters in Filmland, because that's where they got the letters for their name logo. And I used posters and scenes from The Misfits movie with Marilyn Monroe and The Crimson Ghost, because that's their logo. I of course put a picture of us in it (he doesn't have any pictures of us yet) and the lyrics to his favorite song "Die Die My Darling" around the inside sides. Oh yes and I would like to thank Red_Pen for the Misfits/Marilyn clipart.
Hope you all like!
This is the inside of the box...
Outside Cover...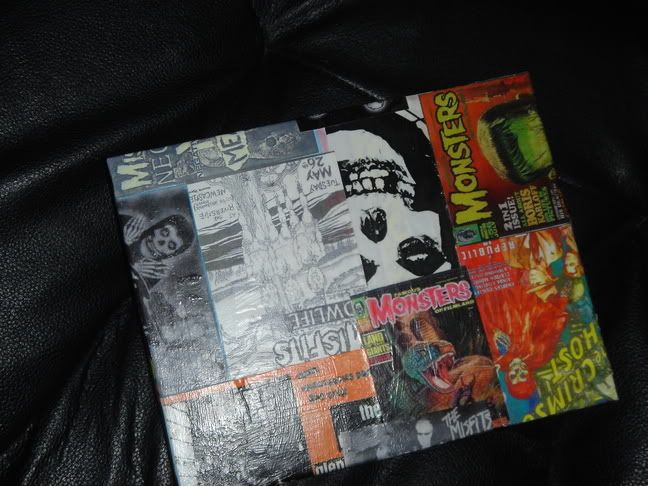 Inside Cover...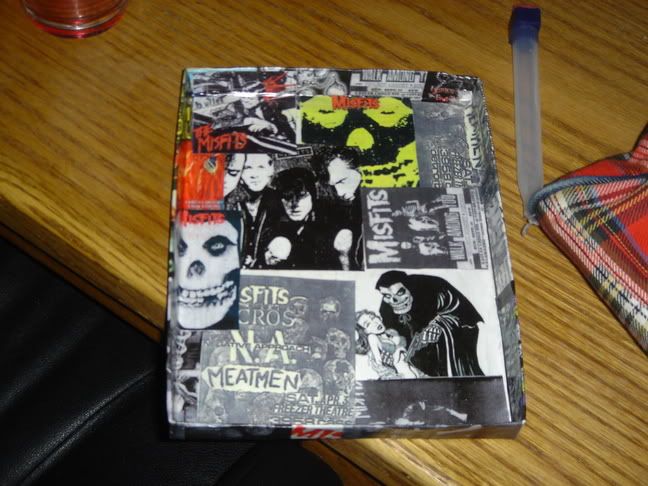 Bottom Outside...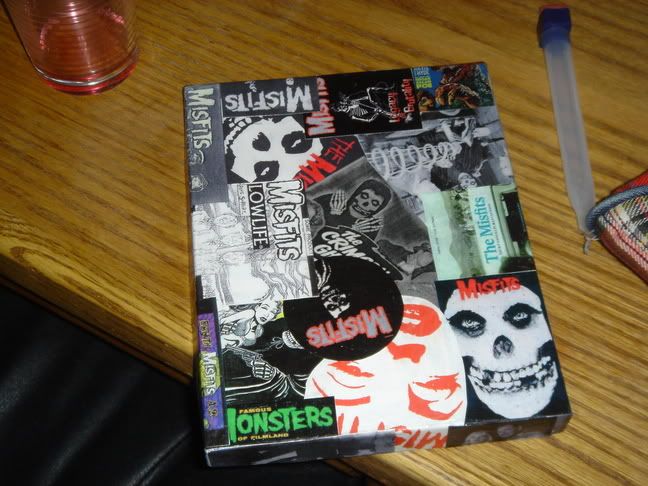 Sorry if my pictures a bit large! I'll work on that.