Hello everyone!! Iv been busy busy crafting away but I came across a little snag in my claying fun.
I recently discovered a few of fimo's pastel line colors with scattered availability in craft stores near me. I found "mint" at a joann fabrics and "peach" at a Michael's but I can't seem to find the rest of the line and I'm just dying to get my hands on the "vanilla" because it looks to be that perfect washed out yellow shade iv been seeking. the "rose" and "lilac" look lovely too and would be a nice replacement to the sculpey 3 pink and purple i have been using. (I prefer fimo because its not as soft and my finished projects look cleaner)
SO! anyone know wear I can find these colors?
I have found them all in EU shops online, but in US shops they only have one or two from the set and no vanilla color D=
This is the project I'm currently working on that I need them for.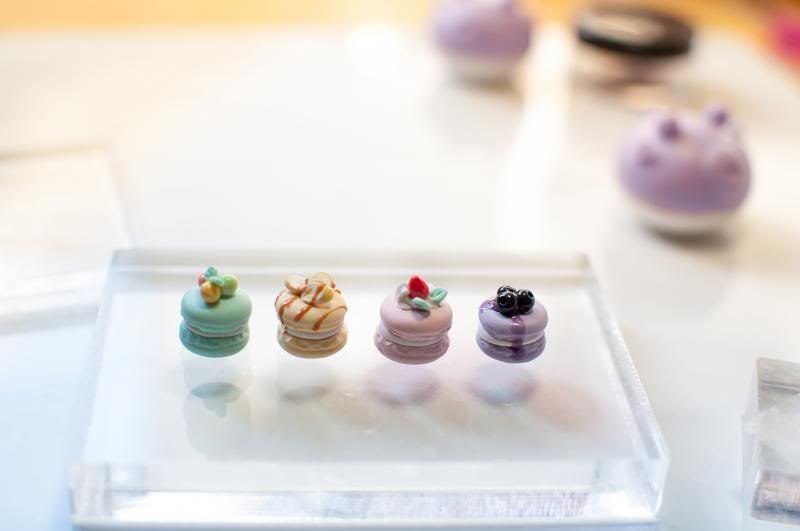 The mint is made from Fimo "mint" lol, the strawberry and blueberry(purple) is Sculpey III and the Banana yellow is made from a mixture of clays...and I HATE mixing clays because of the amount of time it takes away from what I would rather be doing which is sculpting and decorating ;o thus my need to get my hands on that vanilla Fimo <3