Great cards everyone! I love under the rain Tee!
I still have that darn block...I really hope it goes away soon because I hate spending hours on one card and it still not turning out how I envision it!
Enough with the whining though
#78, Drink: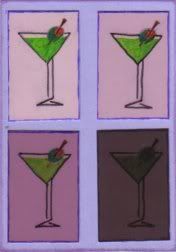 I love paint samples, I used them for the backgrounds of the martinis.