reserved for my gallery! *exciiiited!*
Firstly, the lovely card sent with the package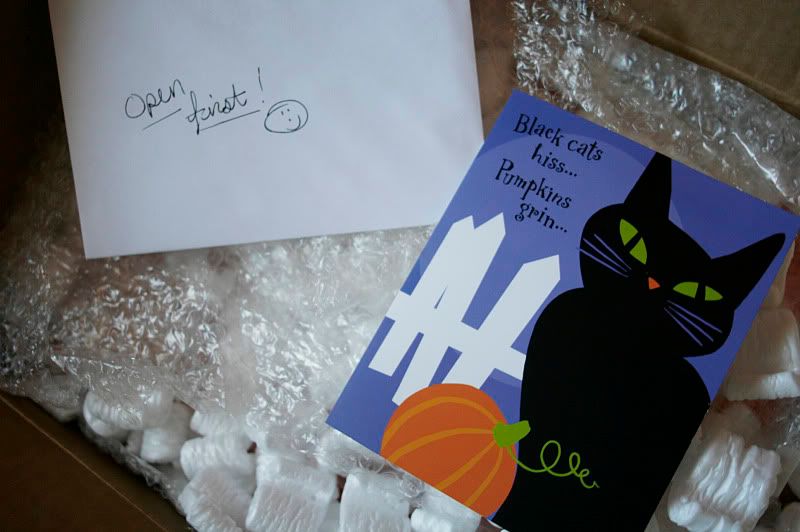 Here's the whole lot wrapped up in paper that is just about EXACTLY the colour of my bedsheets! Weird!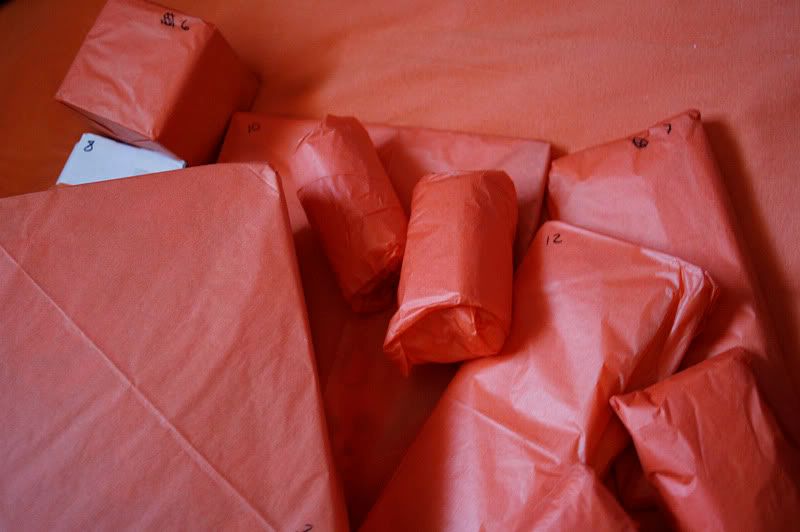 Aaaaaand... *drumroll*
DAY 1 - A mod-podged box with vintage Halloween images!
Love the graphics and Lord knows I could use more organization!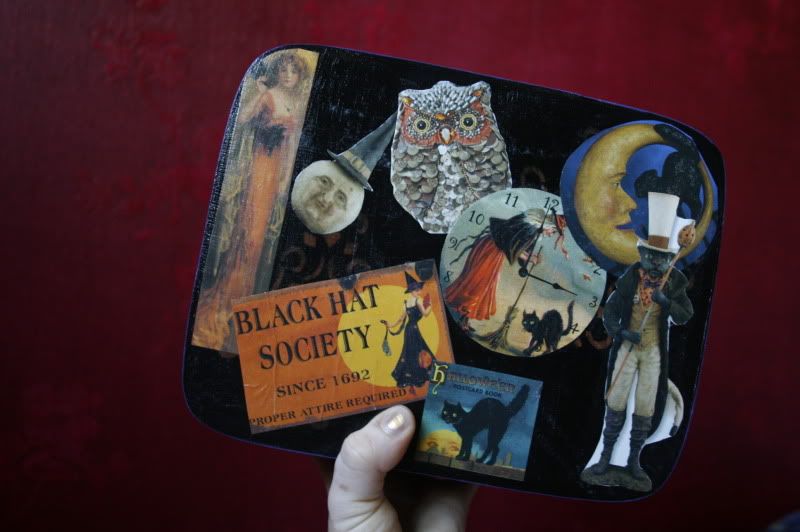 Top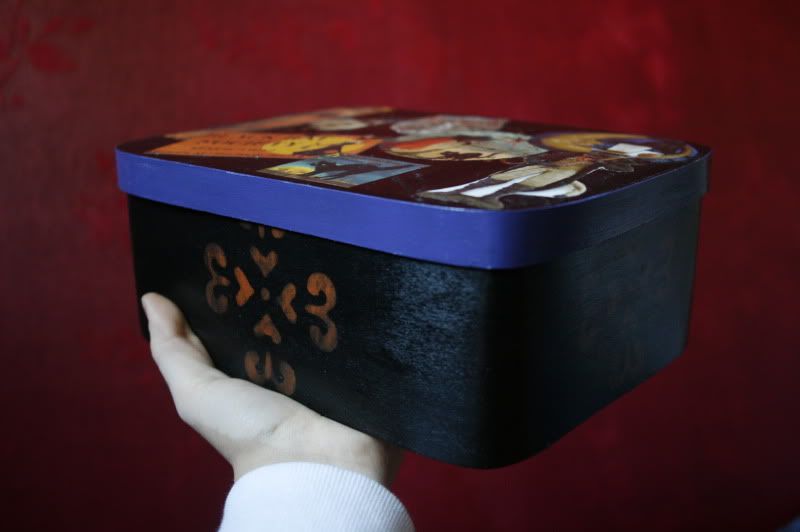 Side
DAY 2 - Amazing Shrinky Dink Sugar Skull Earrings! These went on RIGHT away!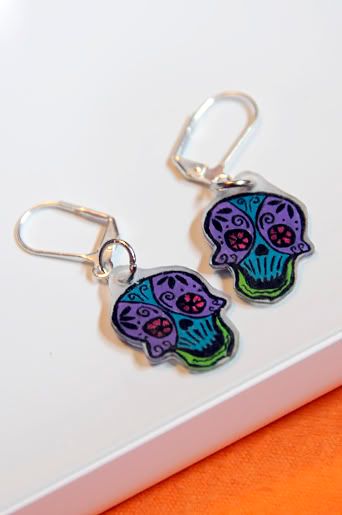 DAY 3 - Candy Corn Shrinky Dink Earrings!!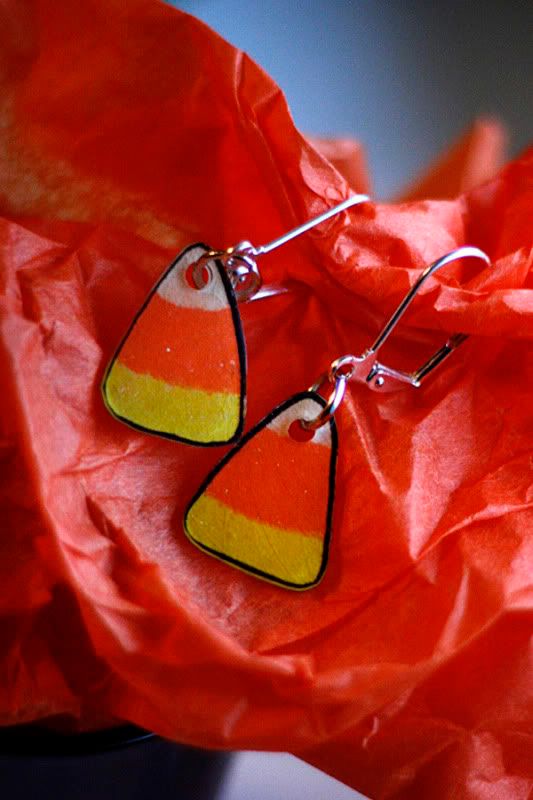 Now, I don't want to say anything until Tuchen's opened her day 3, but our "themes" seem to be syncing up a little bit here...
Also, there were a few un-numbered extras wrapped up for me that I'll be opening at random, and since today was a gloomy day of rain and mid-terms, I opened one! -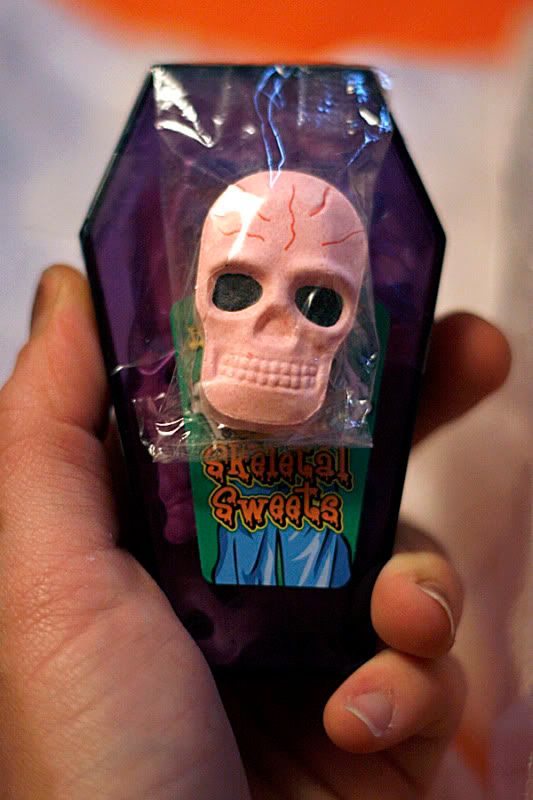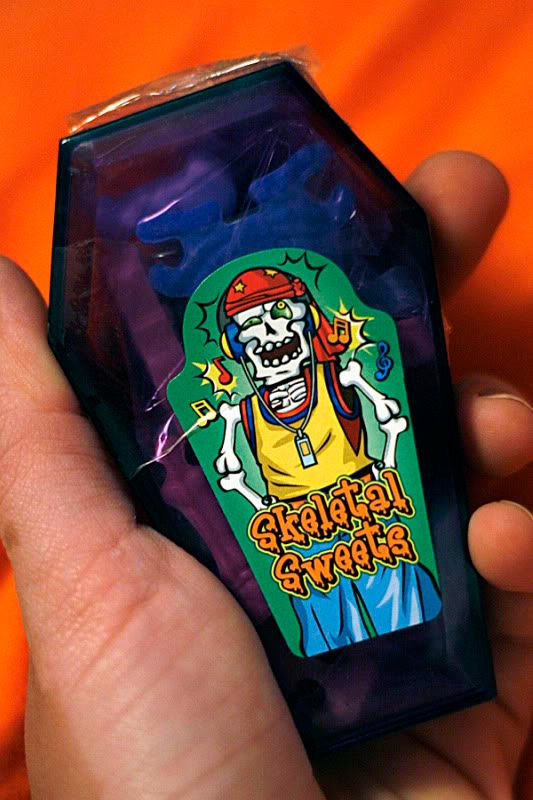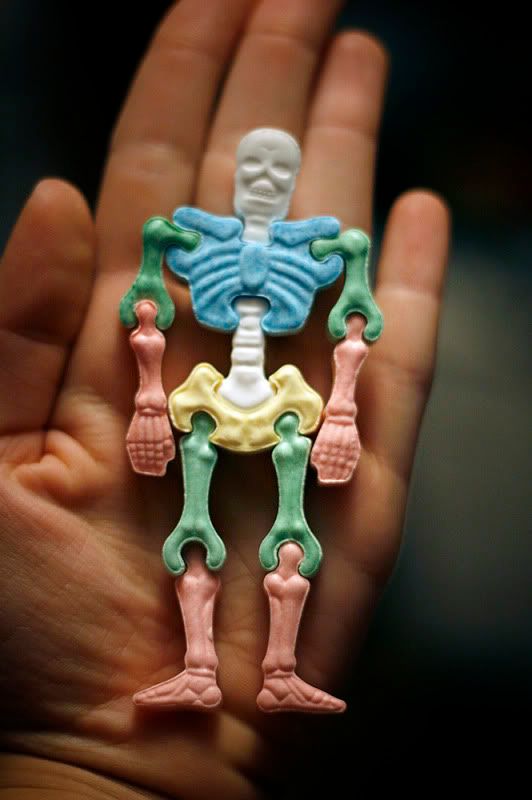 Skeleton Candy! Love the lonely skull on top, and PLEASE take a look at the graphic on this coffin... a deranged skeleton dressed as a... gangsta... coach?! LOL I cannot tell you how AMUSED I am by this sort of ridiculously random graphic on Halloween merchandise. If you want to DIE of laughter and Halloween glee, check out this blog -
http://www.bogleech.com/halloween.html
It literally makes me cry with a disconcerting mix of hilarity and nostalgia, and this coffin candy made me think of it right away! So needless to say, it's a hit! (And I puzzled him together right away!)
DAY 4 - CANDAY!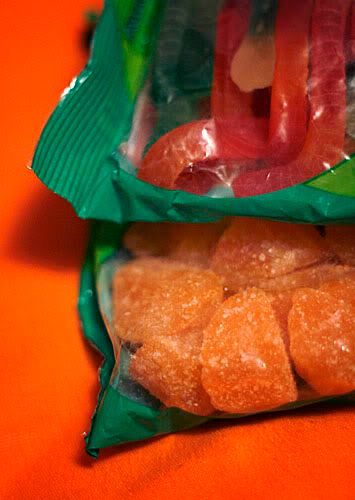 Orange Slices and Gummy worms!
DAY 5 - A pretty (is that hand-made?!) notebook!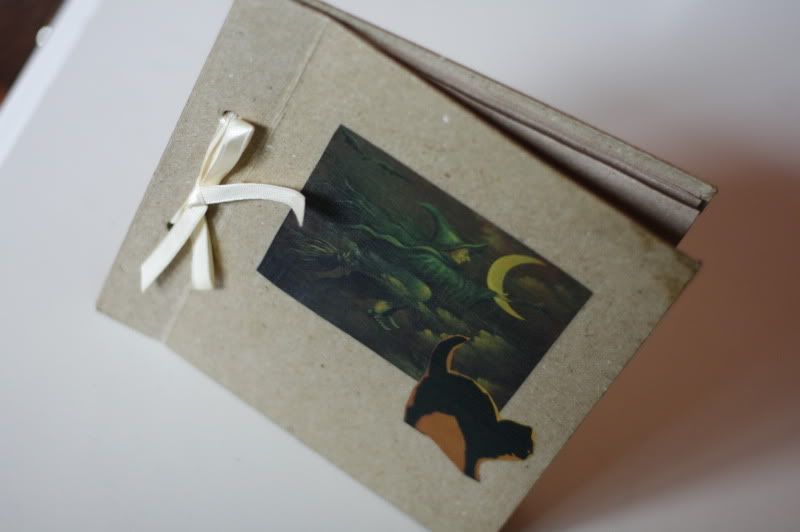 DAY 6 - An awesome note block!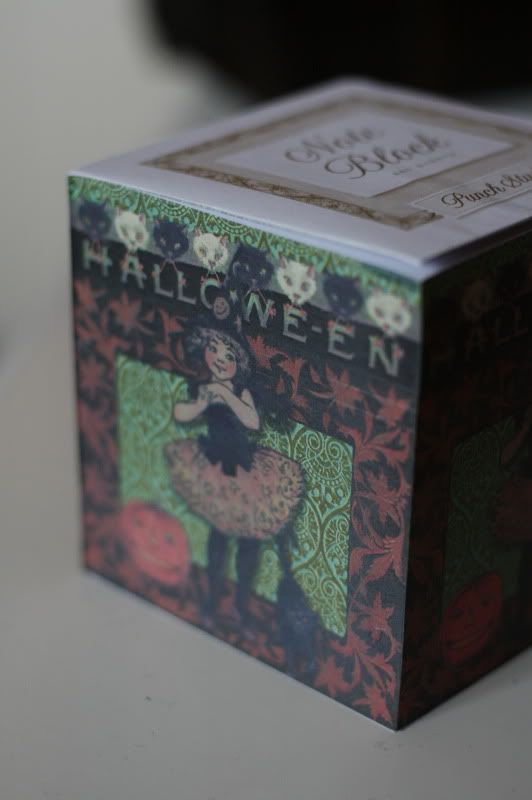 Love love love this vintage graphic! So cute!
DAY 7 - Stationary!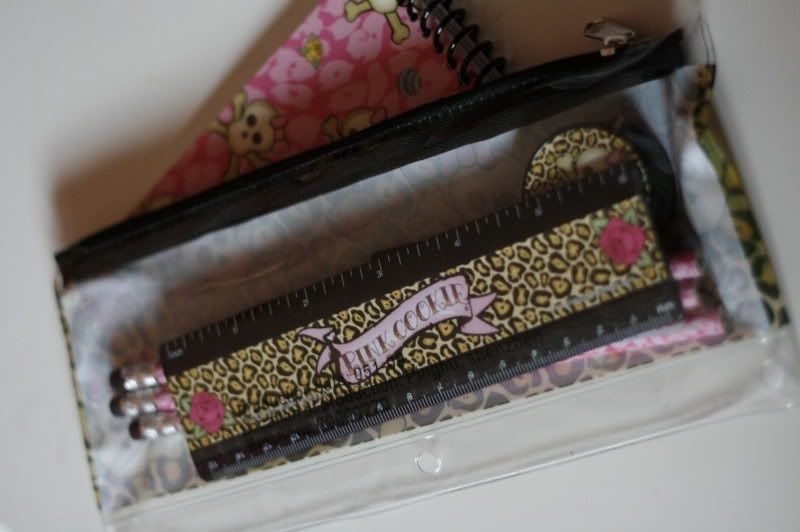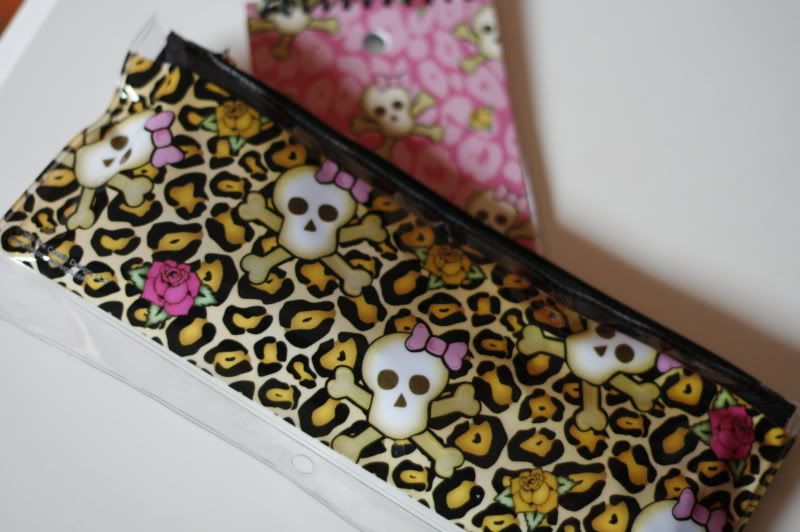 I'm especially happy about this one due to my epic-unorganized school bag at the moment. This week I was literally on the floor digging through my 3 bags for a pencil when the instructor stopped his lecture and was like, "What are you doing over there, there's sh*t flying everywhere!" LOL! Sooo yeah, this pencil case will prove useful I think
DAY 8 - AH! AH! AHHHHH! AN ARMY OF NAKED SUGAR SKULLS!!!!!!!!!!!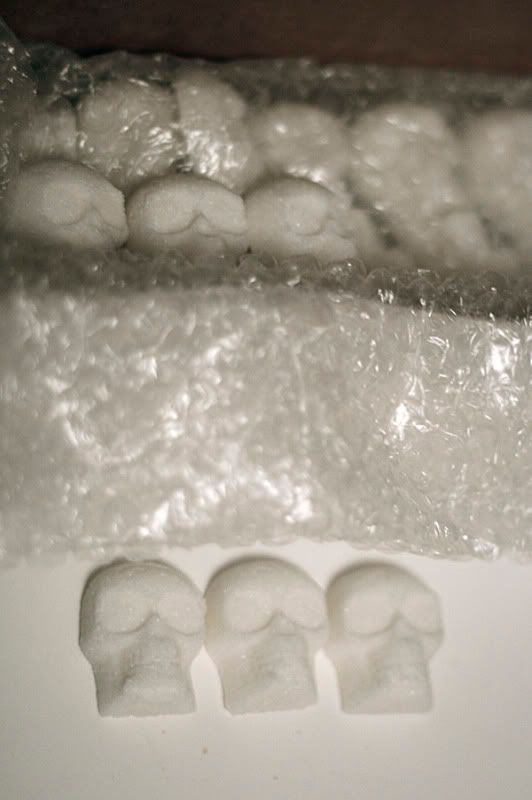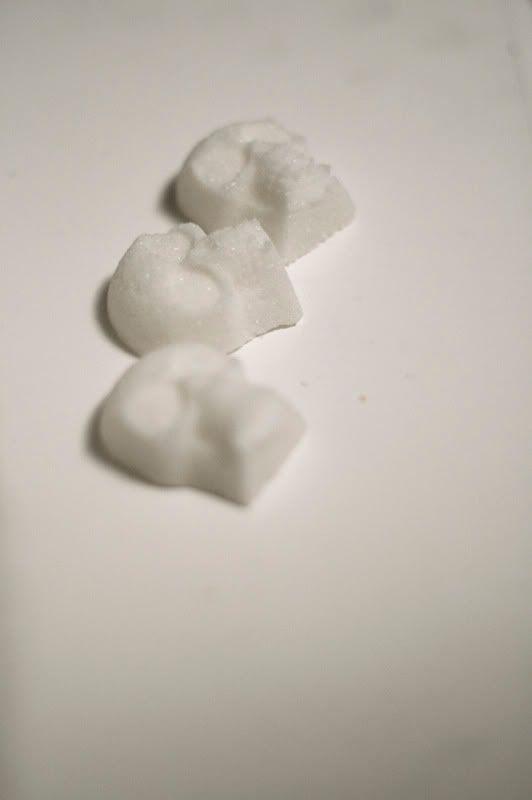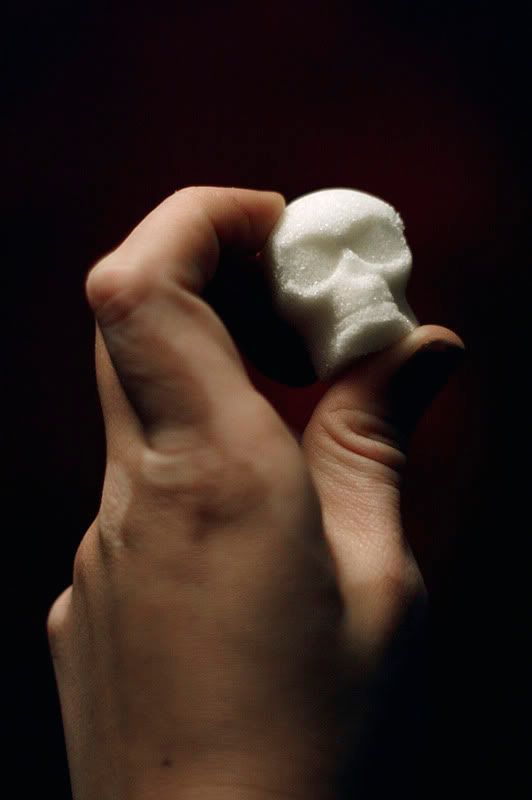 I am in LOVE with these!! There was much sqeualing when this box was opened! I've always wanted to make sugar skulls (and I can make more, because these also came with the recipe in a pretty scroll!) but I'm so glad she sent these pre-made and ready to decorate (with some sequins included in the package!) because the first rule in the recipe is NOT ON A HUMID DAY and it's been rainy all week! These are most definitely getting decorated and coming to my party on Saturday (stupid question - they are edible, right? If not, they're still getting laquered up and coming to decorate!)
DAY 9 - Taschen Icons "Devils"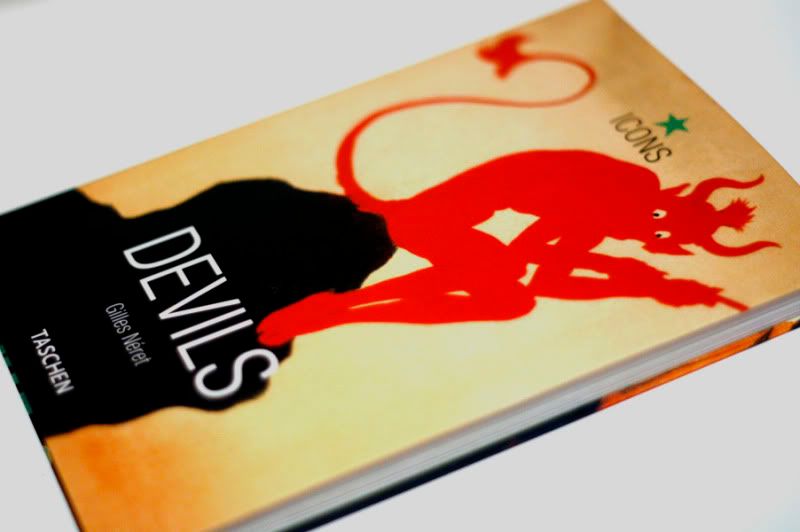 I was worried when I picked up this package because I kind of knew exactly what it was. The "Taschen Icons" books (which I LOVE, as a general rule) have this distinct size/feel/weight to them (okay so I'm kind of an art book geek if I can identify this series by feel alone but...) and I kind of automatically guessed it would be the "Halloween Vintage Graphics" book, which I already have. Don't get me wrong, I would have been thrilled with it anyway and it would have made itself useful for crafting purposes, but it's always kind of disappointing when you give someone something they already have. But, no disappointment necesarry here because I didn't even know this one existed and it's spectacular! Not only do I love it on a Halloween level, I'm also very much into religious iconography in art history, so this retrospect of Satan in images is really interesting to me! Victoria, I feel like you know me so well! hehe
DAY 10 - Notebook and folders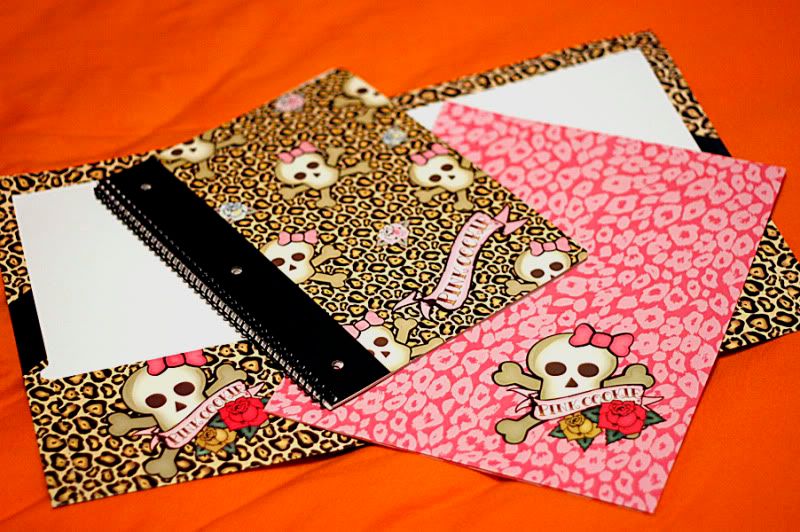 To match my stationary from day 7!
THANK YOU TUCHEN!