These are all from Vegan Cupcakes Take Over the World by Isa Chandra Moskowitz. My favorite book ever! I've made about 8 batches of cuppers in the last week.
Here they are:
Strawberry Tallcakes
Perfectly flavored basic vanilla cupcakes that melt in your mouth filled with gooey strawberry sauce and fluffy whipped buttercream frosting. Topped with more frosting and a strawberry half. Amazing.
Chocolate Mint Cupcakes
Peppermint-y chocolate cupcakes topped with minty buttercream with a dollop of smooth chocolate ganache.
Smores Cupcakes
Soft cinnamon cupcakes with smashed graham crackers folded in, filled with fluffy buttercream and topped with more buttercream, chocolate shavings, and a piece of graham cracker.
Elvis Cupcakes
Very banana-y cupcakes, perhaps too banana-y for me, but with an amazing texture. Topped with a swirl of peanut butter frosting and adorned with ganache.
Mini Peanut Butter Cupcakes with Chocolate Buttercream Frosting
Tiny peanut butter dominated cupcakes with peanut chunks scattered throughout topped with a swirl of chocolatey buttercream frosting.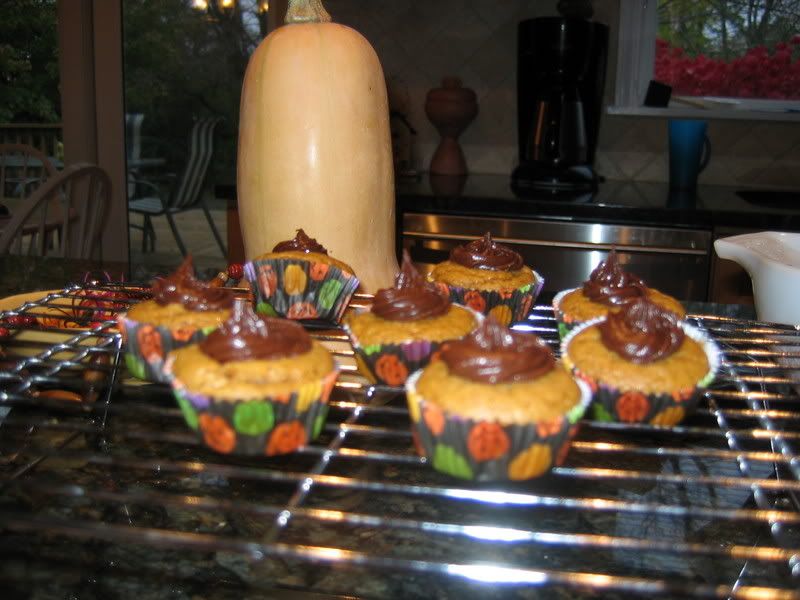 Halloween Marble Cupcakes
Marble cupcakes with a dose of orange food coloring added to the vanilla cake batter, topped with orange fluffy buttercream and drizzled with spider venom (ganache). Spider is not vegan.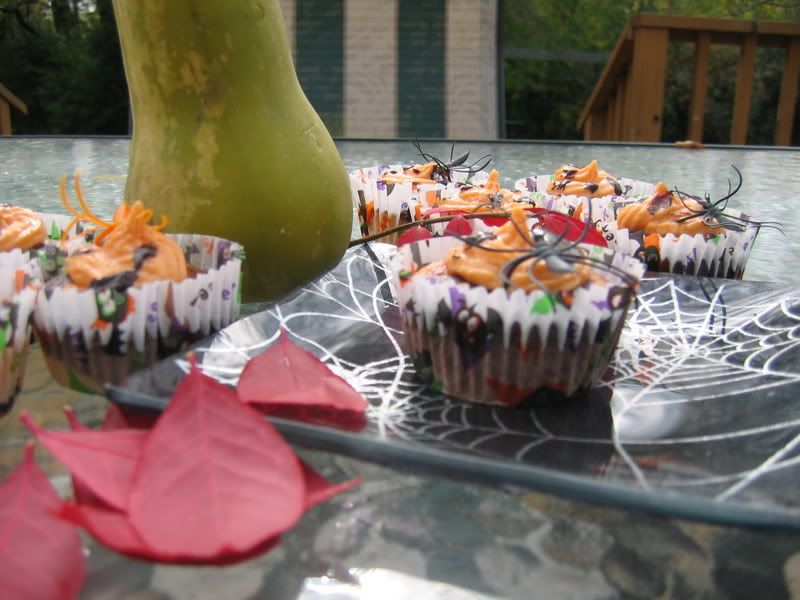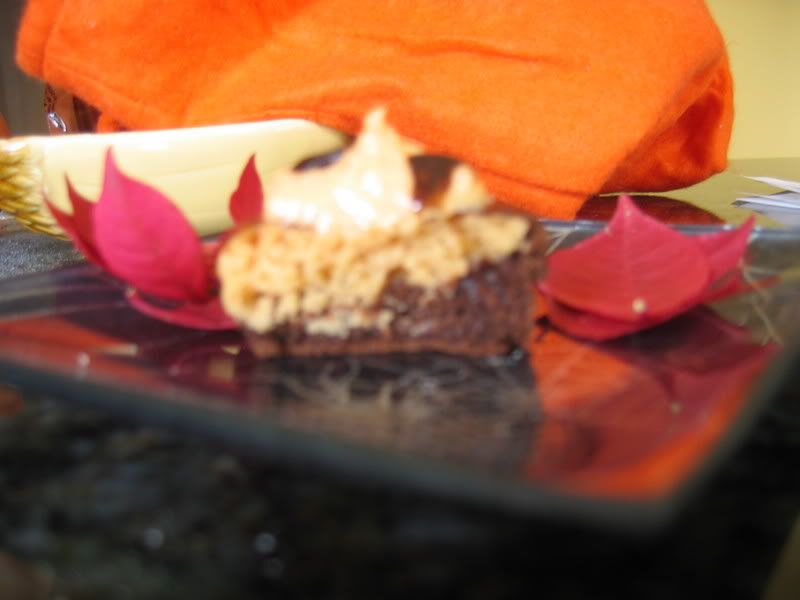 Cherry Chocolate Creme Cupcakes
Rich chocolate cupcakes filled with cherry sauce, fluffy buttercream, and topped with more buttercream and cherries. Mmmm...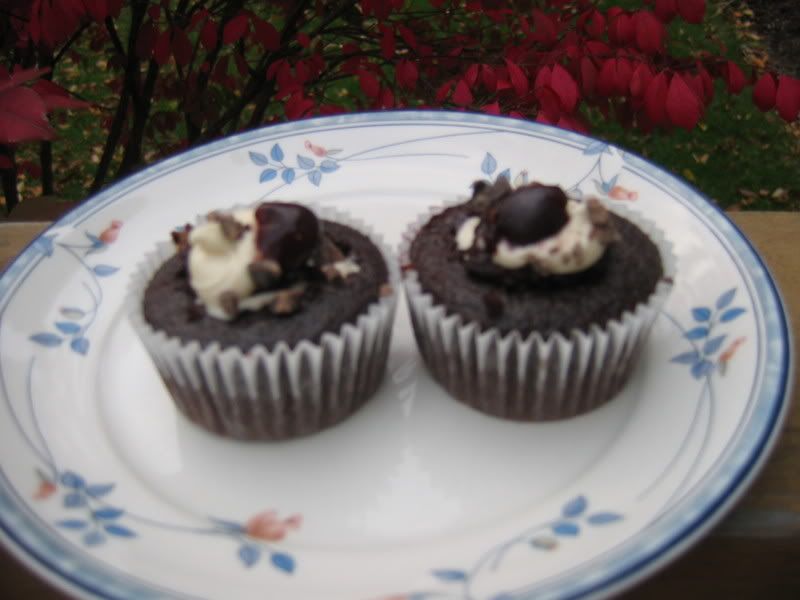 They're all delicious and 100% cruelty-free!! My favorite (so far) are the strawberry tallcakes and chocolate cherry creme.