it's a MERBEAR!
I was sitting around a bonfire at my friend's house and had my boyfriend's chicago bears blanket wrapped around my legs. A girl I didn't know kept calling me mermaid because of the way the blanket made my legs look like a tail. I said, "nope, i'm a merbear!" (on account that it was a bears blanket). Hence the idea for merbear was born!
I bought a couple yards of the darker brown fleece, a yard of the light brown (shoulda just bought half a yard), drew a couple o sketches and voila! I made cute wee gloves with some extra fabric. I had on aqua coloured tights that I pinned on a bunch of felt to look like coral and seaweed and a fishy swimming around, so that my legs were the ocean floor.
The only problem was that people didn't even look at my legs when they saw me, they just asked if I was a bear or a mouse...grrrr!!! But once I pointed out that I was a merbear people thought it was purty funny
what I though was really frikken funny was my best friend's costume, Sexy Weird Al!!! She's so stinken hilarious!!! Last year she went as Sexy Abe Lincoln!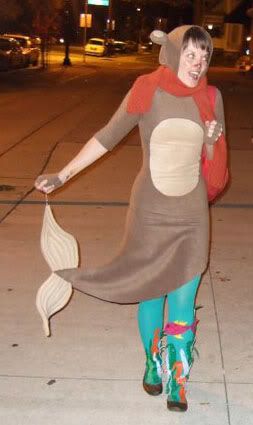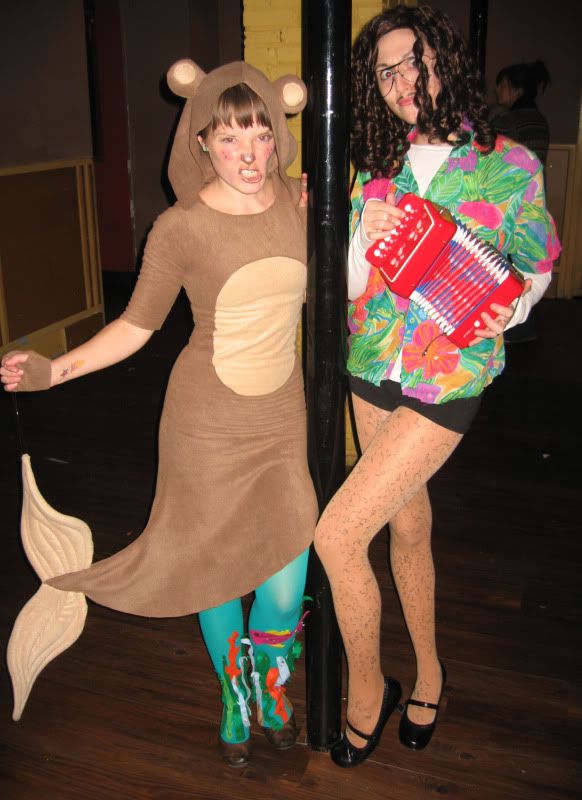 here you can kinda see the little gloves I made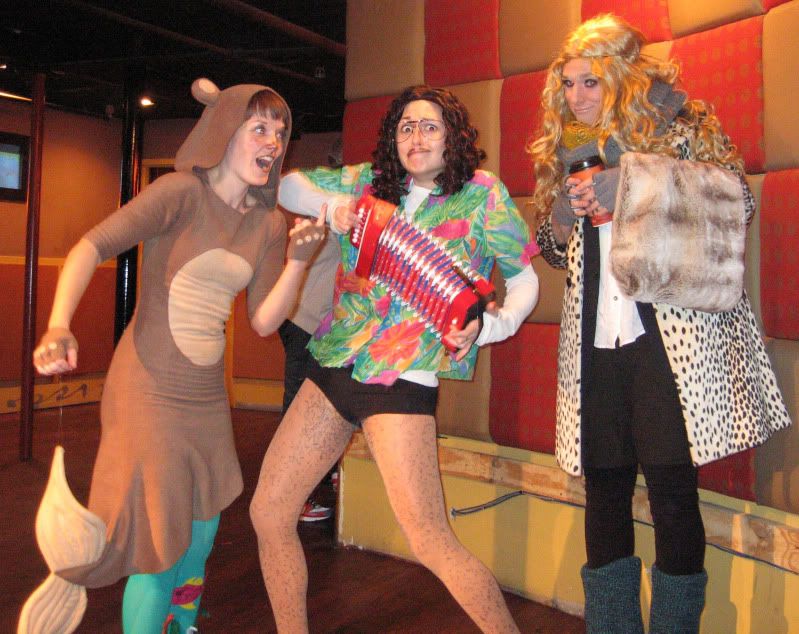 a closeup of the makeup (I also made the scarf! took me almost a year and half to finish....not because it was hard, but because i'm lazy!!)