Hello crafters! I havn't posted a project in a while, and I'm quite proud of the necklace I made, so I figured I'd share. I made the chain with copper and silver wire. My fingers KILLED after a few hours of shaping the metal. This was for the small destash swap, but my partner has already received and I'd really like some comments and criticism. I had fun taking pictures of it with my new macro lens. =D
The necklace: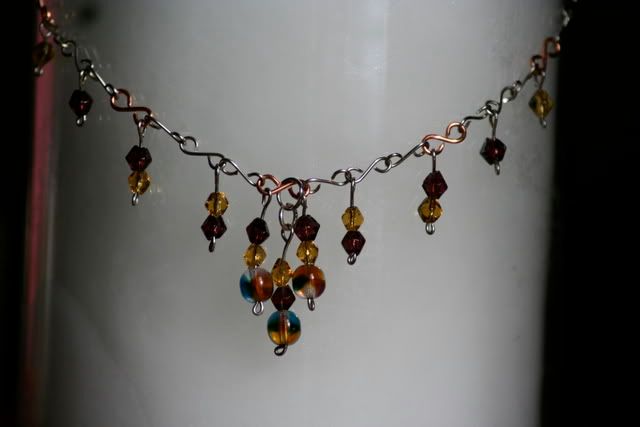 The earrings: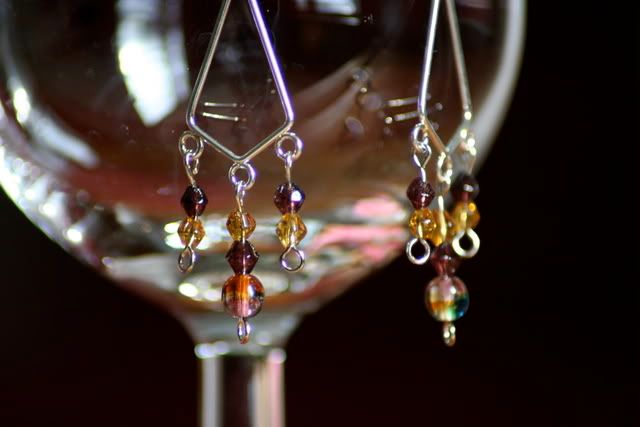 Some shots of the whole set: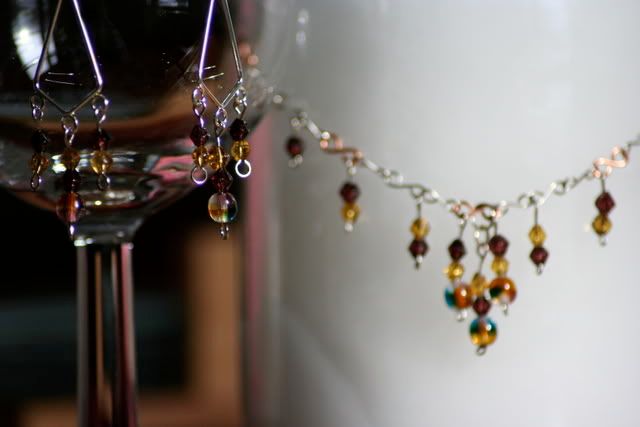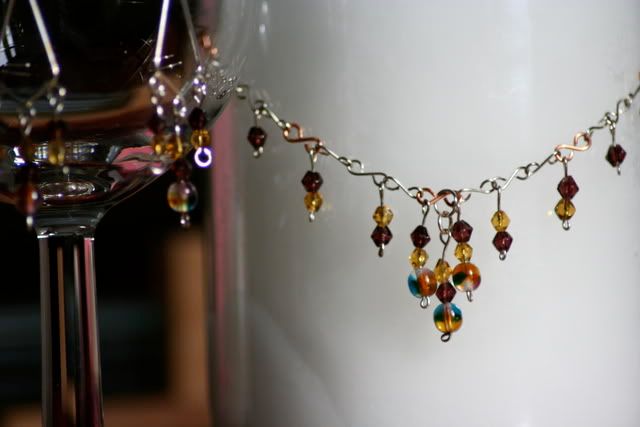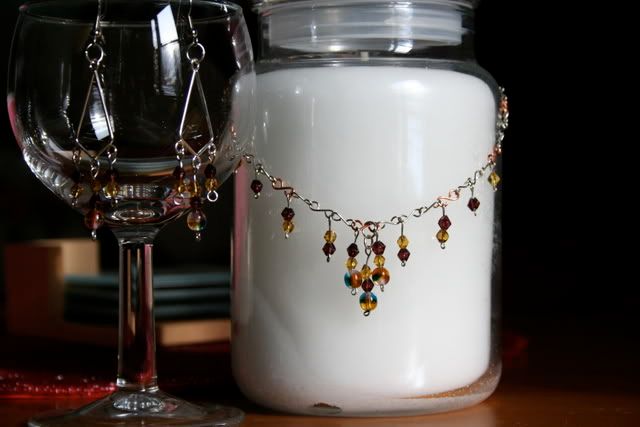 And a detail of the necklace:
I just really love how the colors work together. Let me know what you think! Thanks!
-Danni