Those cards are amazing! Everything has looked really great.
I received, too! I couldn't be more excited. I got an awesome fuzzy-handled beach bag, some fuzzy-thonged flip-flops, and a fuzzy little pal! Here are the pictures: A little delayed as it took me some time to get home to meet my swap package in person...
Everything together: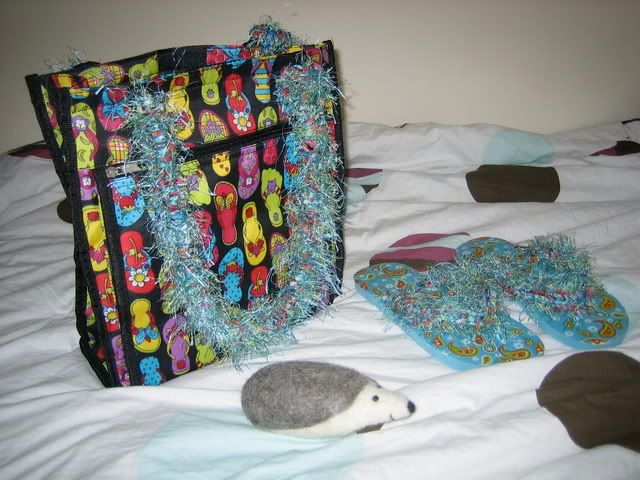 The lovely bag:
The sandals:
And a felted soap hedgehog!!!!!!!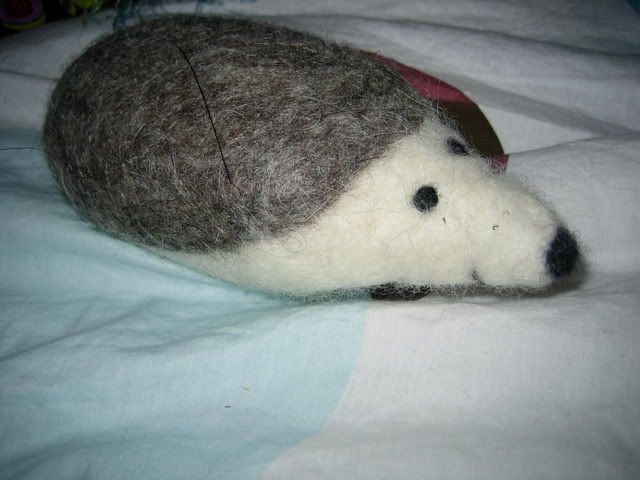 I luff him <3 <3 <3
I feel so spoiled! Thanks so much Valsped! I love everything!