I recieved my wonderful package from Bigmouth, I think yesterday, anyway it is wonderful. Did I already say that? I travel a lot and she made a lot of stuff good for travel so it was perfect for me. In fact, I am going on a trip next week and I can't wait to use it.
Ok here you go, everything together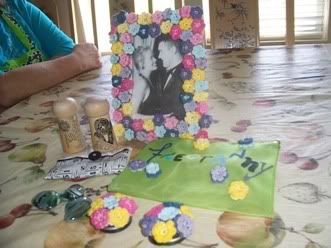 The beautiful flower covered picture frame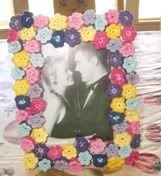 some really cute decopauged(sp) wooden salt and pepper shakers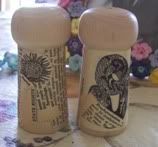 This really handy mesh, makeup bag with beautiful lettering that says, of course, Freegranny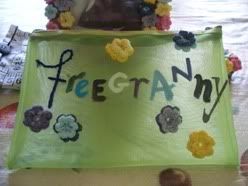 The cutest little flower covered boxes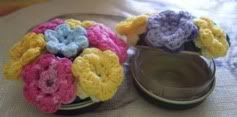 and check this out, a tape measure wallet with velcro enclosure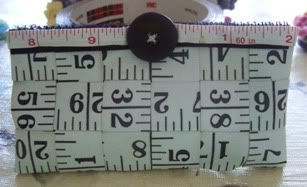 and some really neat rock magnets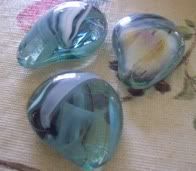 did you get these rocks at the dollar store, Bigmouth? I like them a lot. I love everything thank you so much.