I had a blue and white fitted baseball shirt with a design I don't like and an XXL shirt with a design I really enjoy.
I just cut out the front of the smaller shirt and sewed on the front of the bigger shirt. Does that make sense?
Haha, wonky collar-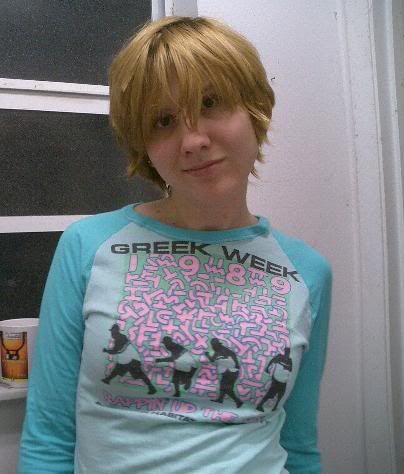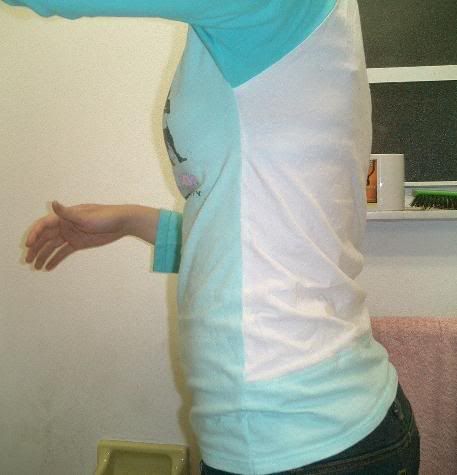 The front was going to end up longer than the back so I added a stripe onto it. That makes me happy.
Here's a better picture of the graphic-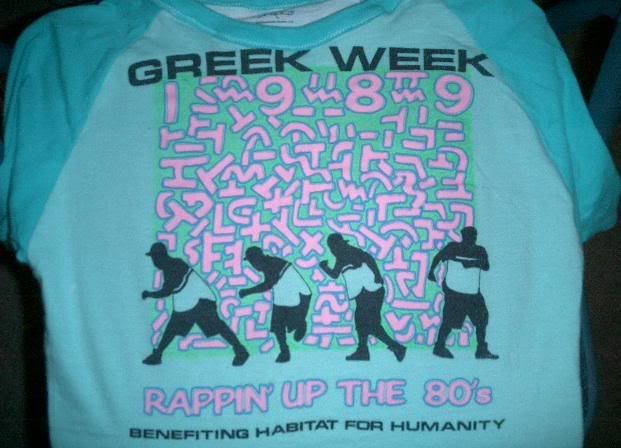 Here's another shirt I found thrifting and sized down to fit me-
Morris the Meow-Mix cat!