Eep! I hope I'm not too late!
At first I wasn't going to do this challenge...that is, until I found this GORGEOUS picture at Texas Thrift for $1.88. It was actually so pretty that I considered not doing anything to it at all, and picking something else, but ultimately I decided to go with this one.
Here's the before: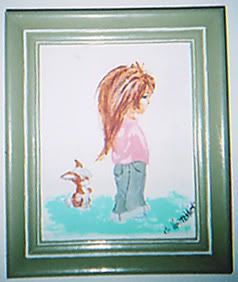 And here's the after: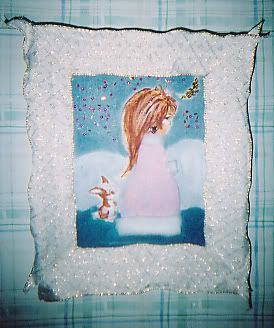 I made a point to use only items that I already had at home, so this cost nothing more than the picture itself! The background was blotted on with stencil paint on a paper towel. The stars and moon are beaded, and a little faux fur make her collar, trim, and muffs. The earring is a heart-shaped charm.
Now that I look at it, I wish I had been able to figure out something to do with the cute little cabbit thing, but I didn't have time.