I have a very basic tunic (I actually have 3 of them, in different colors and wear none), like this: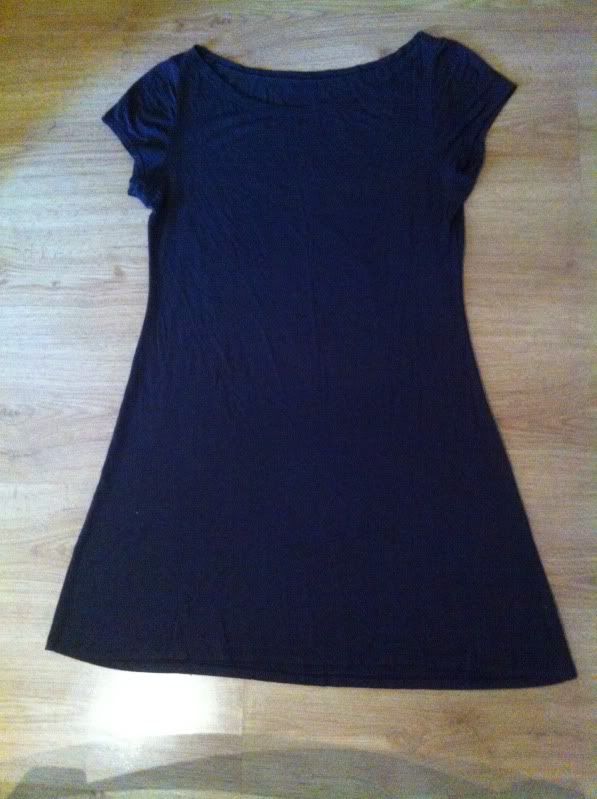 I like the shape of it, but it has a couple of problems. First of all, since it's a rather clingy knit and has no focal points at all, it really shows off every wrong curve of the body. And second, it has got lots of tiny little holes on the tummy (from belts, I suppose). So I'd like to eliminate these problems, and for that I thought of using this long strip of stretchy fabric I cut off some oversized dress (it's about 12.5"x135,5"):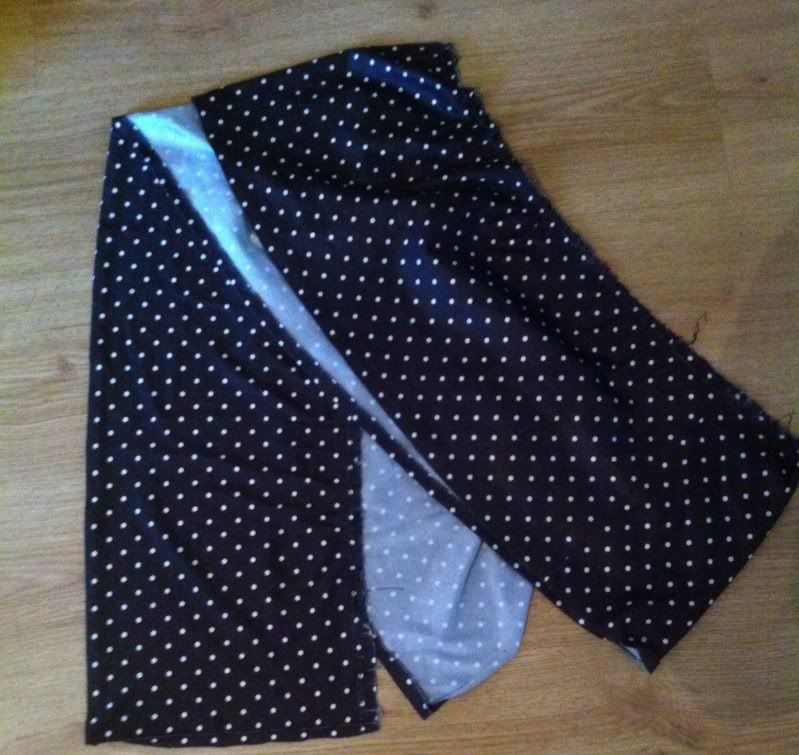 Now, being a beginner in sewing, I could do something very simple, like this: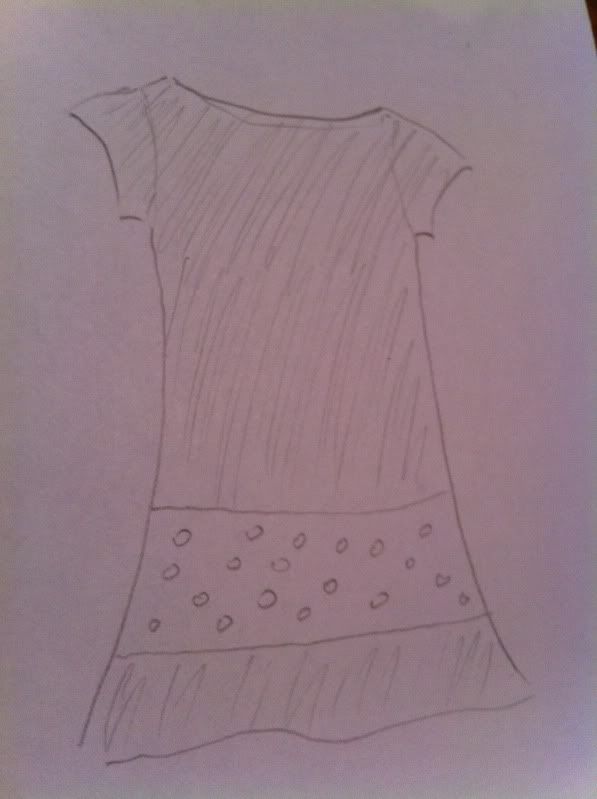 But I wonder if there's something a little more interesting I could do with it, may be something less straight and symmetric. May be add something to the top as well, for another focal point.
So, please, does anyone have any ideas, that are simple enough, yet interesting?