So much pretty hair!
theeess is my hair now...
And with the extensions for I had for a little while...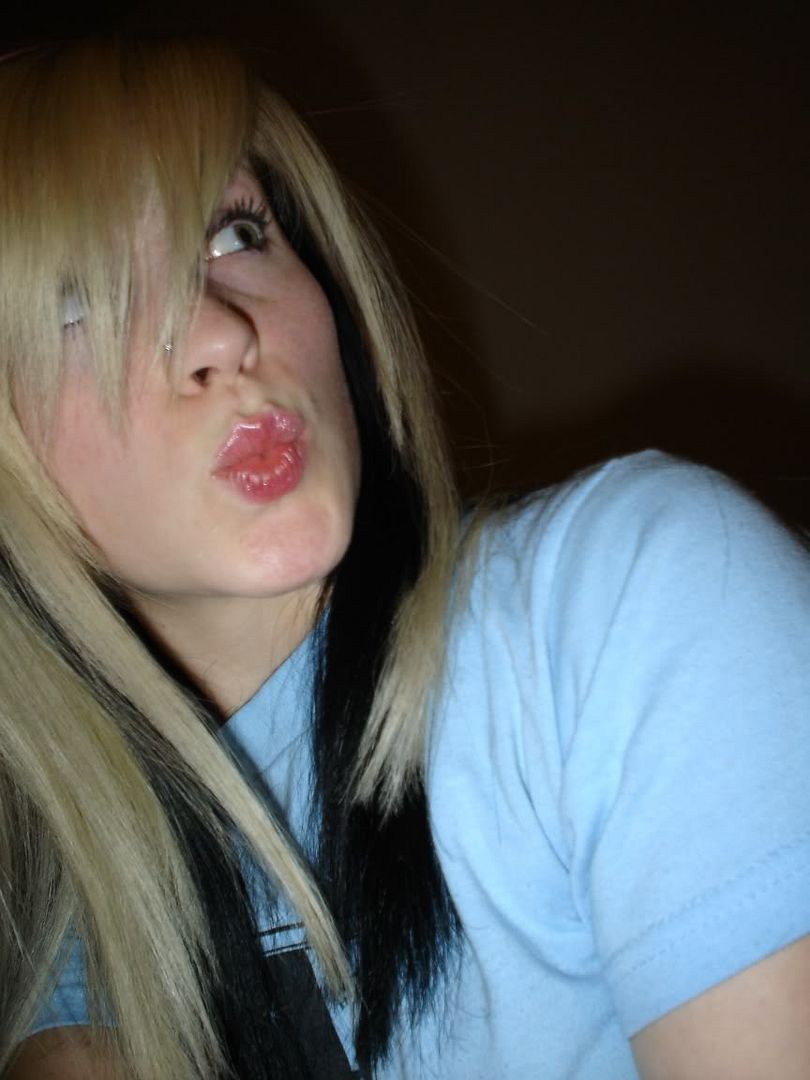 I kept the extensions in for about a week and a half....they were fun but 2 weeks after taking them out I still have glue stuck in my hair
They were still fun though!
I'm getting the itch to do something else to my hair...I'm not sure what though...any suggestions?
side note...I'm so amazed how everyone on craftster is so sweet! It makes me all warm and fuzzy! Pardon my dorkiness