i made this tshirt for the killers concert in march, but finally got around to posting picture. i traced the circle for the smileyface and free-handed the rest. i think this is where i'm supposed to post.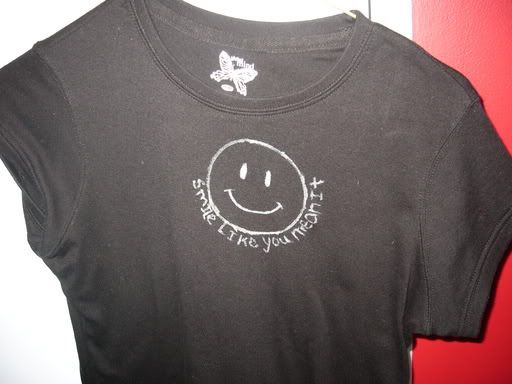 the shirt from a distance
closeup. smile like you mean it is my favorite song, hence the t-shirt.
please post comments!