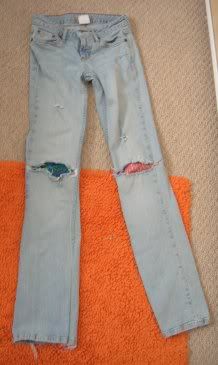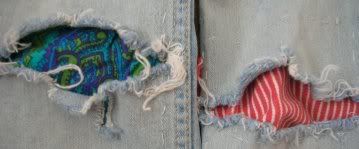 The blueish fabric in the knees was from a Salvation Army shirt, and the red and white was scrap fabric.
My jeans were flared and I uh.. deflared them
I think I first made little slits then cheesegrated and sandpapered.
I might bleach it a bit, or splatter some paint or something. Someday.