For my first proper post on these boards, I'll show off my masterpiece.
Earlier this year I build an octave mandolin, which in fact could be seen as an (irish) mandolin with a longer neck.
Top is Sitka spruce, back and sides are Amazone rosewood, neck is made from Honduras mahogany. Fretboard is made from ebony, bindings are flamed maple and the bracings are made from spruce and mahogany.
I'm still busy finishing it with dozens of layers of tru-oil and I will have to polish it after that. But this is probably as finished as it will get for the pictures.
Top
Head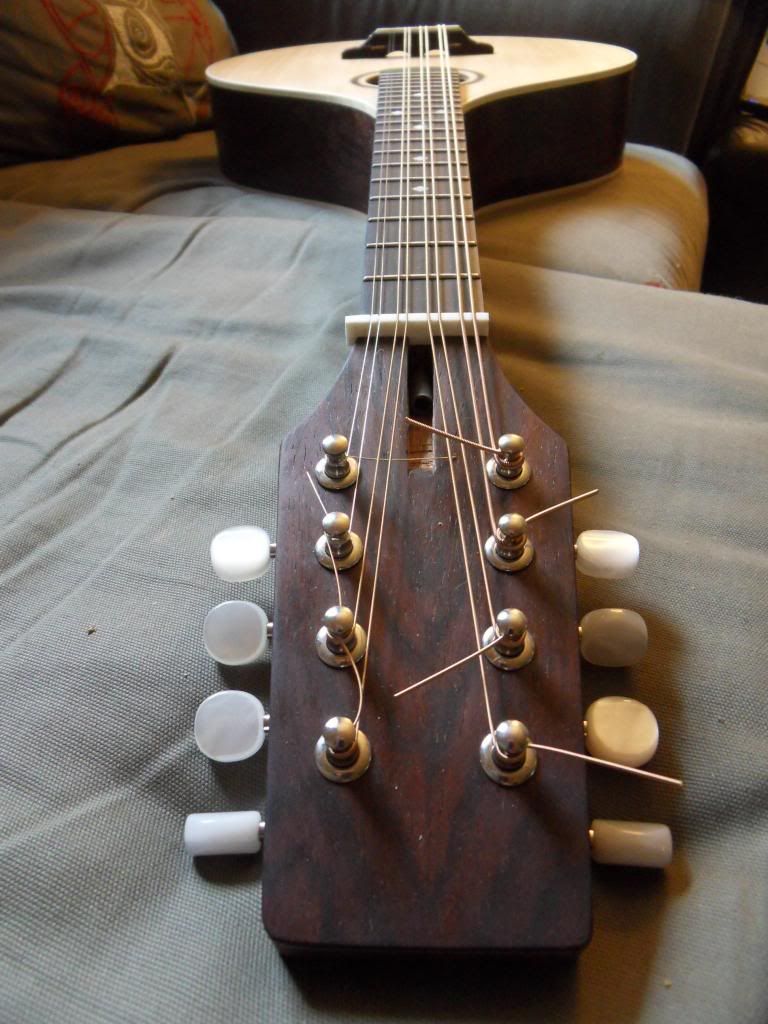 Shoulder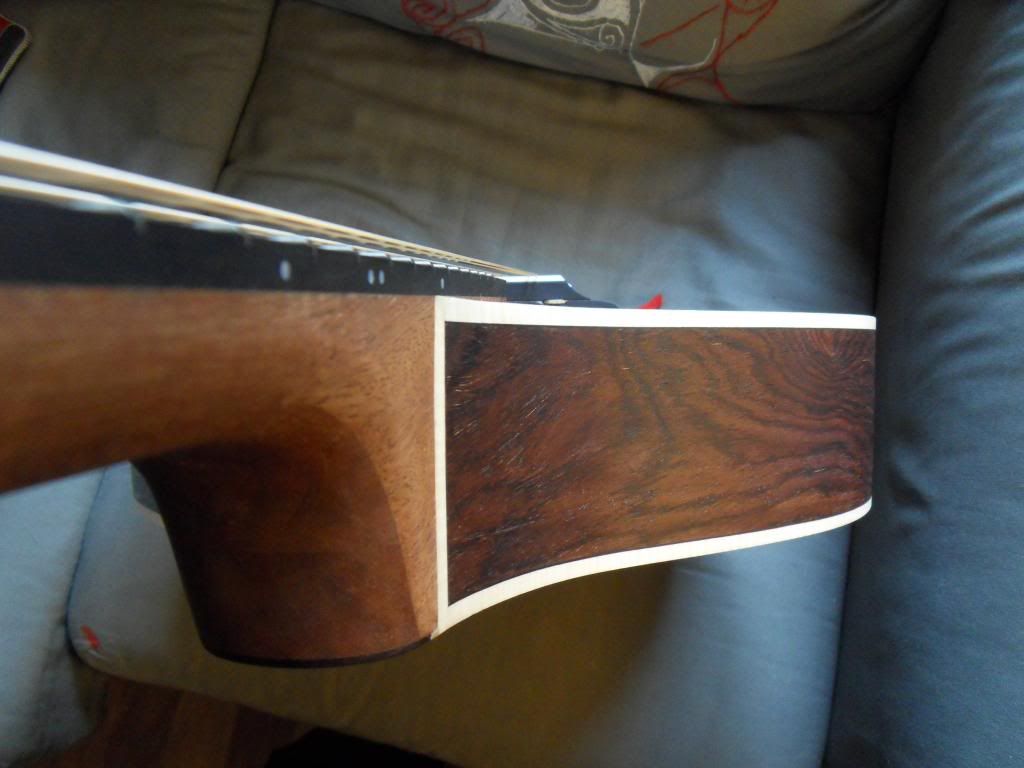 Heel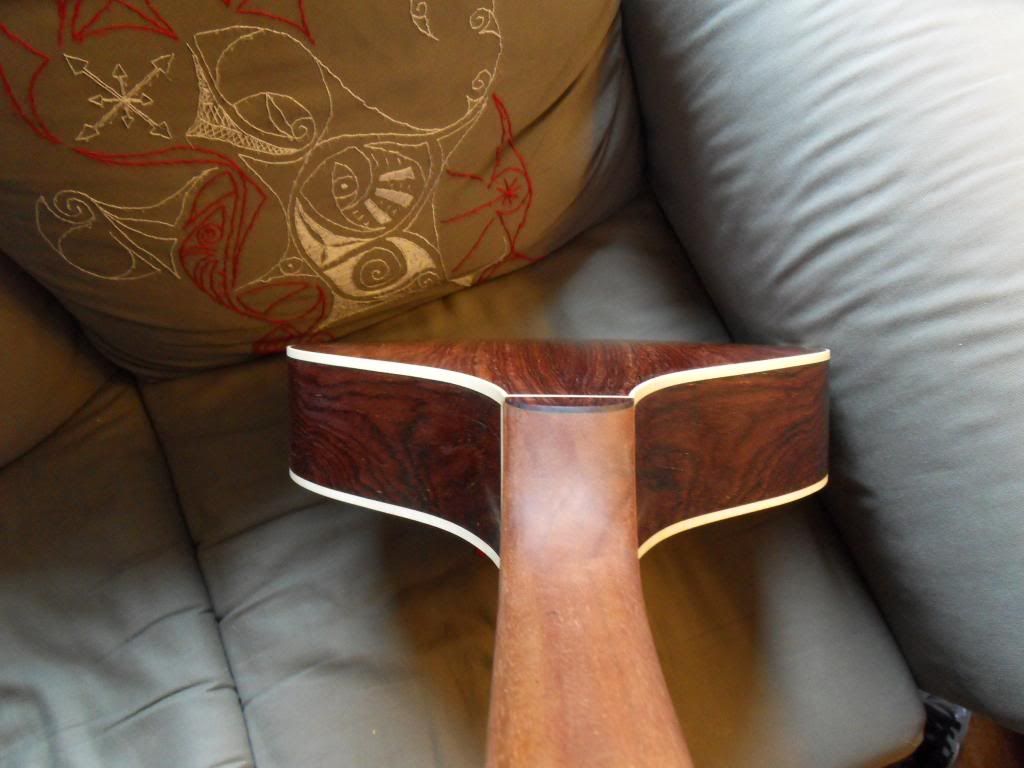 Back
Neck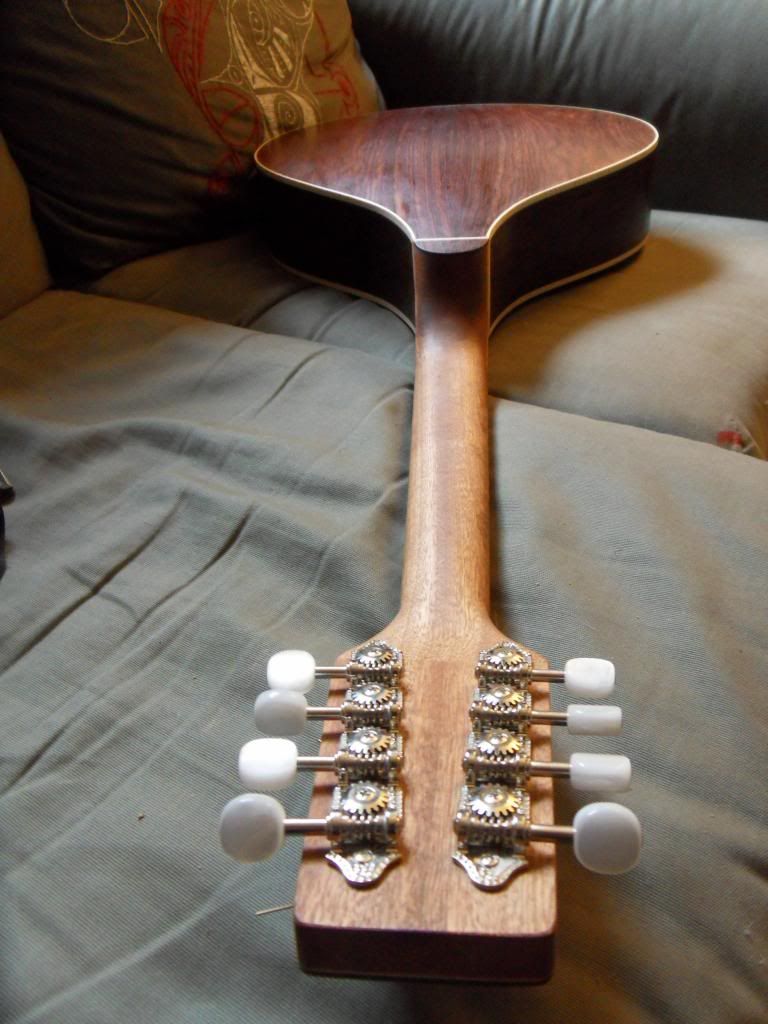 Topside