I spent last Friday sewing a new bedding set for the ferrets.
This set has two sleeping bags, one plain rounded square bed, two hammocks and a hanging hammock bed.
The boys are very happy with it as am i. It is all very simple and as i ran out of clips i just made little ropes to tie onto the cage.
I will start with the hanging bed as it took the longest.
This was made in two steps. First the square bed with a comfy padded cushion inside and then the padded hammock. I attached them with simple stitches in each corner of the square bed, under the cushion.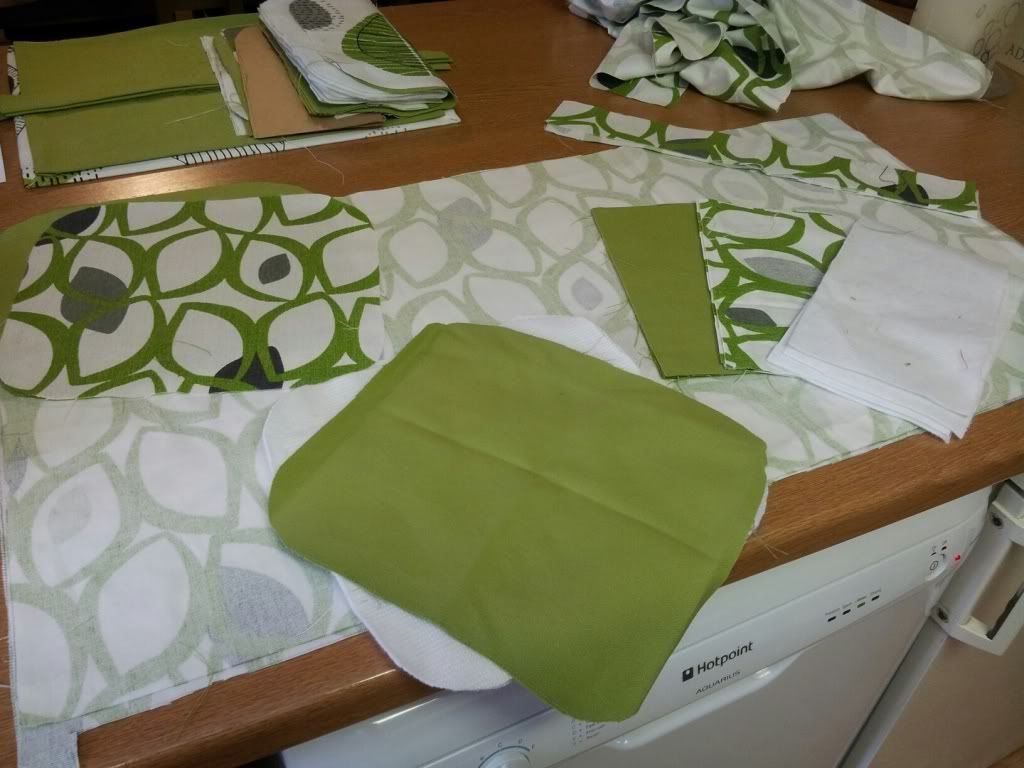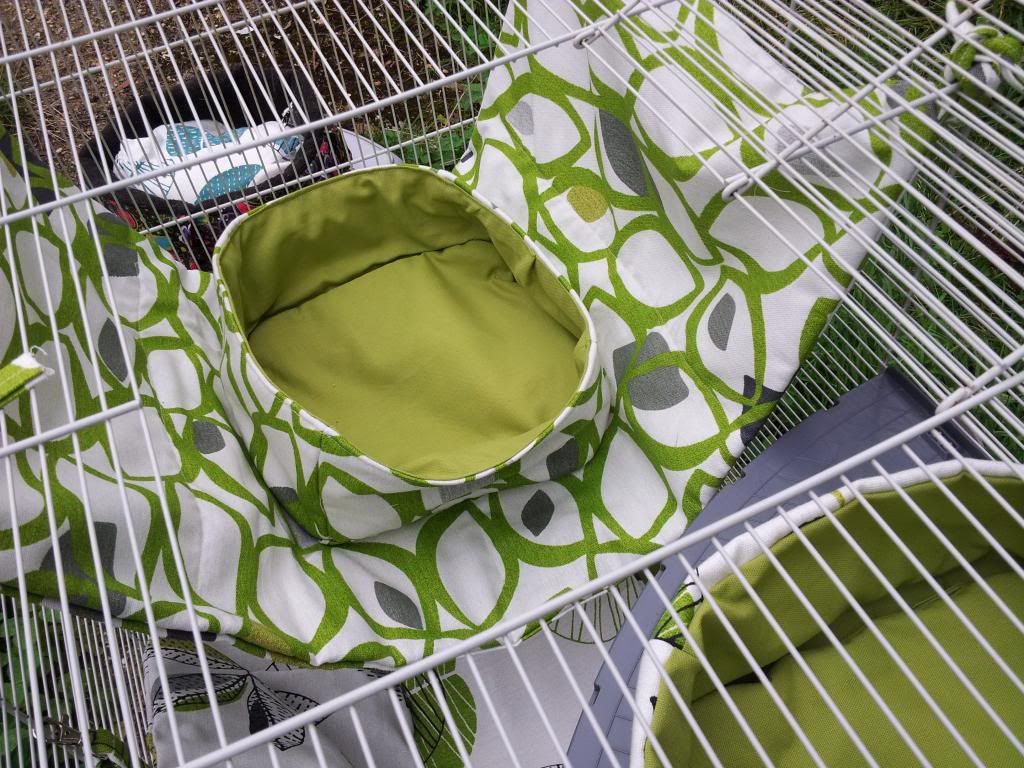 This is it completed in the cage.
Next i made the other hammocks and sleeping bags.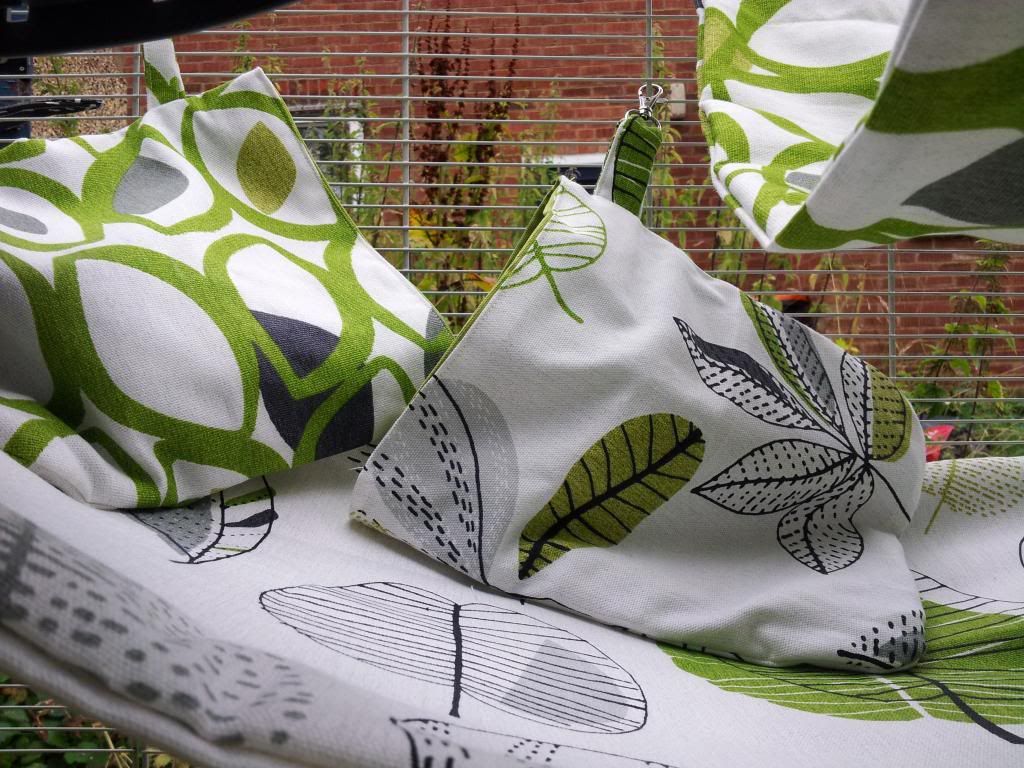 And here are the boys enjoying their new bedding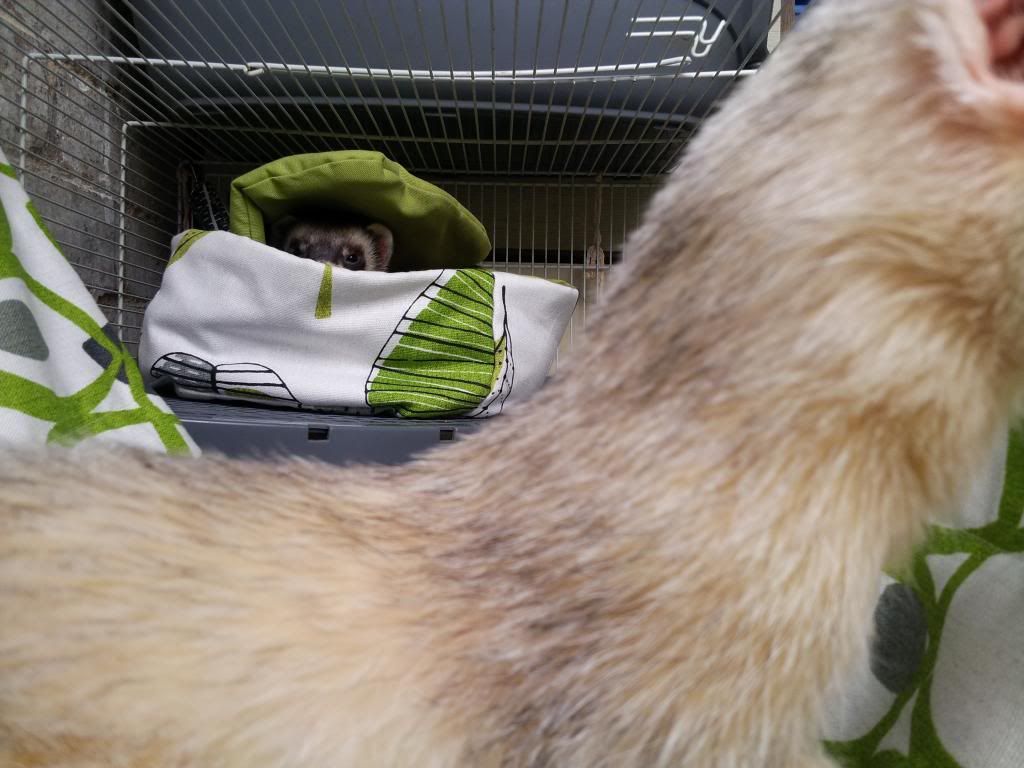 Please let me know what you thing, and improvements? ideas?