I have received my patches from DaphadillyArt! And let me tell you, they are just as amazing as the patches I received from her last round!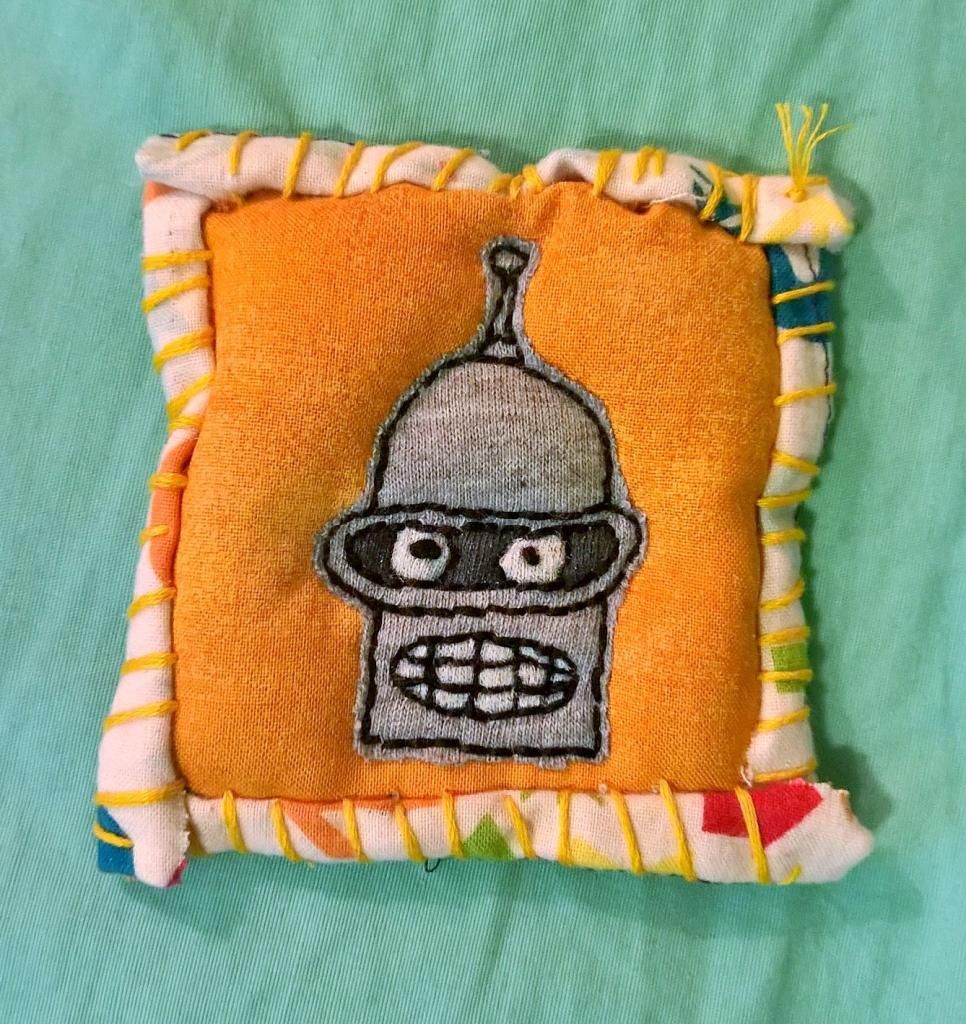 First, Bender from Futurama! He is definitely one of my favorite characters from the series and he just looks so great!
A quote by Dean Winchester, from Supernatural! Always makes me smile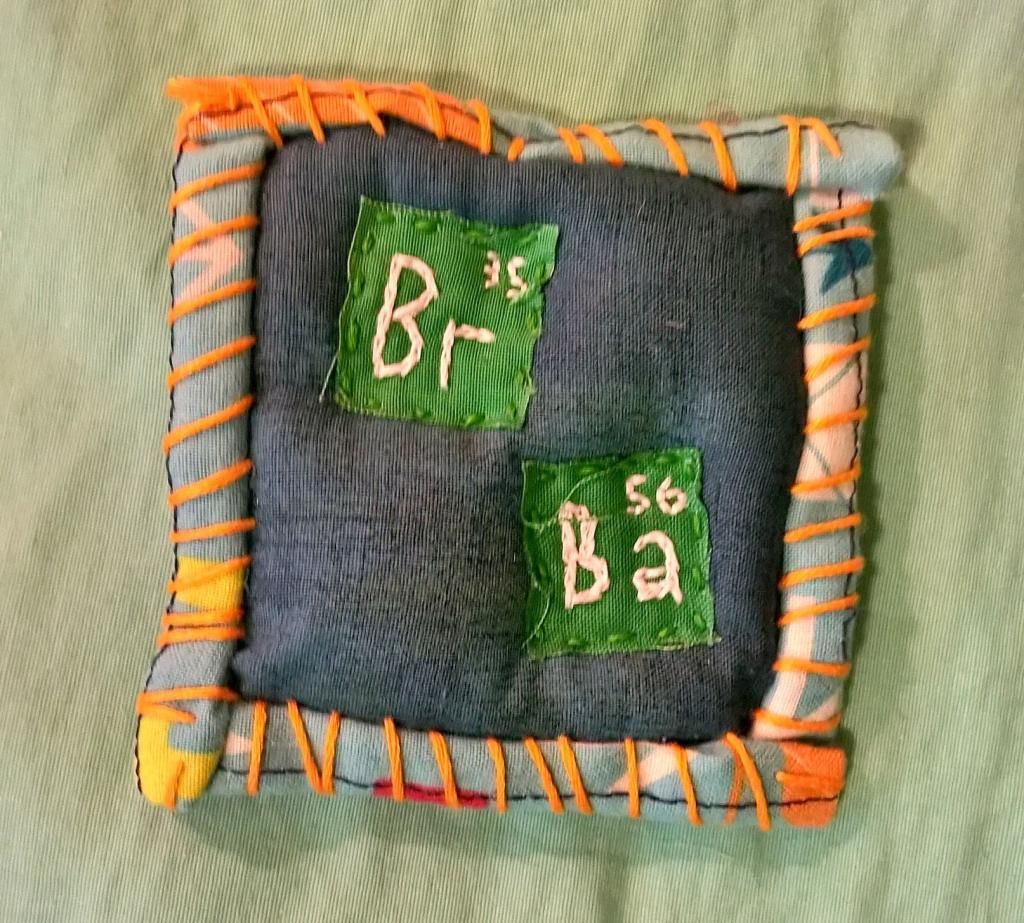 The Breaking Bad logo!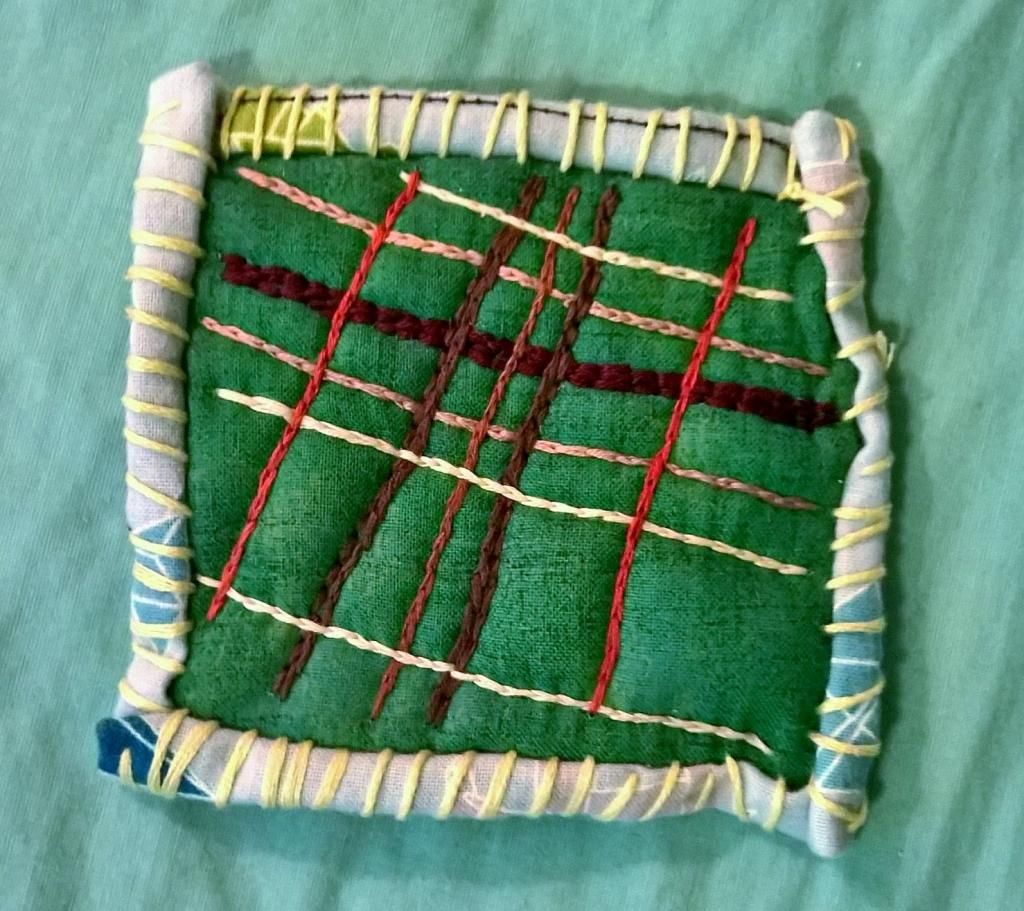 And some Winchester plaid (Supernatural) so that I never permanently die!
Thank you so much Joelle, I love them all!!
And even though Watsonc7 has already posted pictures of the patches she sent me, I thought I'd share one of my own. I feel my job as a receiver isn't complete until I show a picture and some thanks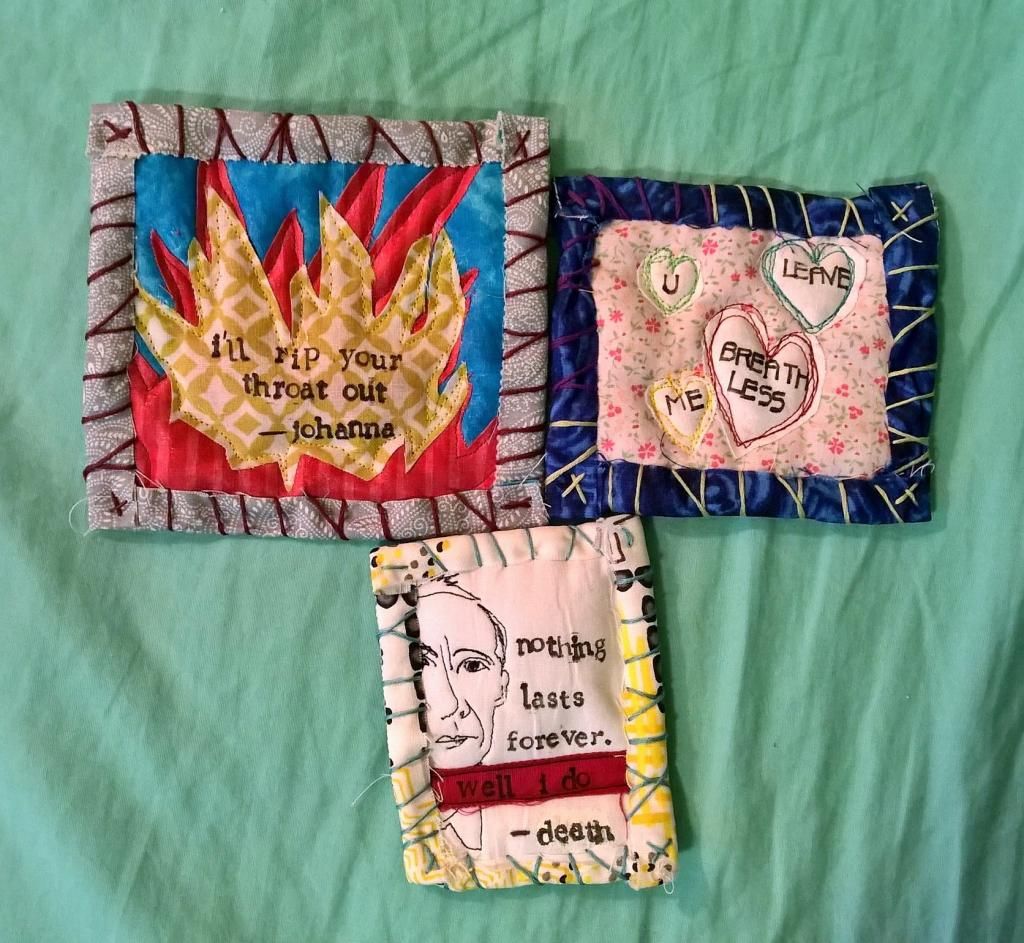 Here's all 3 together: an awesome quote from Johanna from the Hunger Games trilogy (really highlights her personality!), a quote from the show Futurama that warms my heart every time I see it, and an awesome patch featuring a quote and picture of Death from Supernatural (my favorite, non-main character!)
Thank you again Christy, they are all so wonderful!!