Oh man, everything on here is fantastic!!! And I can't wait to see what else is in store!
And now for my AMAZING package from Irasema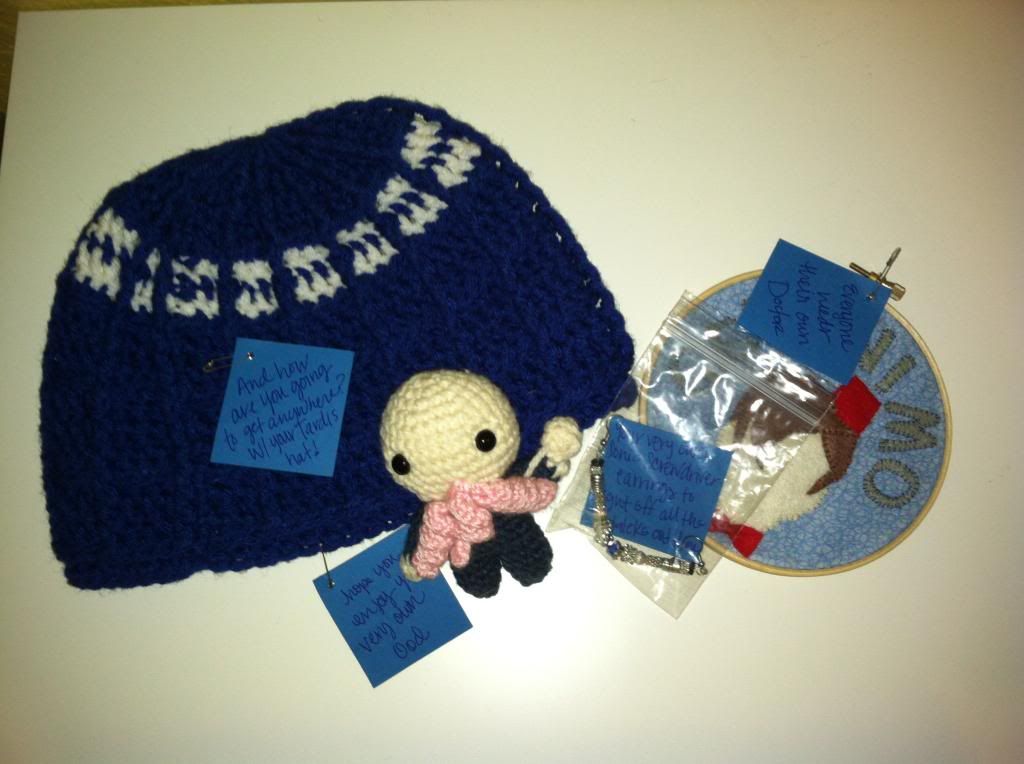 The whole package, wrapped in lovely tissue paper and cute little tags! We agreed on some extras.
Look at this amazing hat!! And she winged it, too; can you imagine?!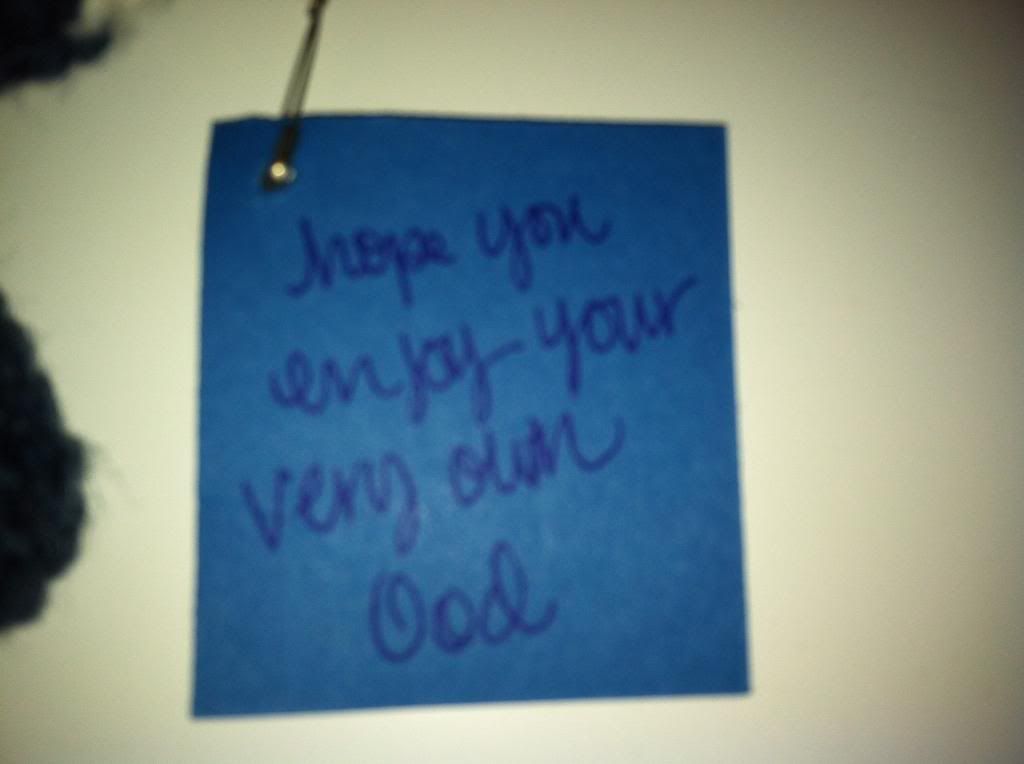 I love, love, LOVE this Ood and his curly little tentacles!!
An amazing hoop! My first
The stitching is fanatastic!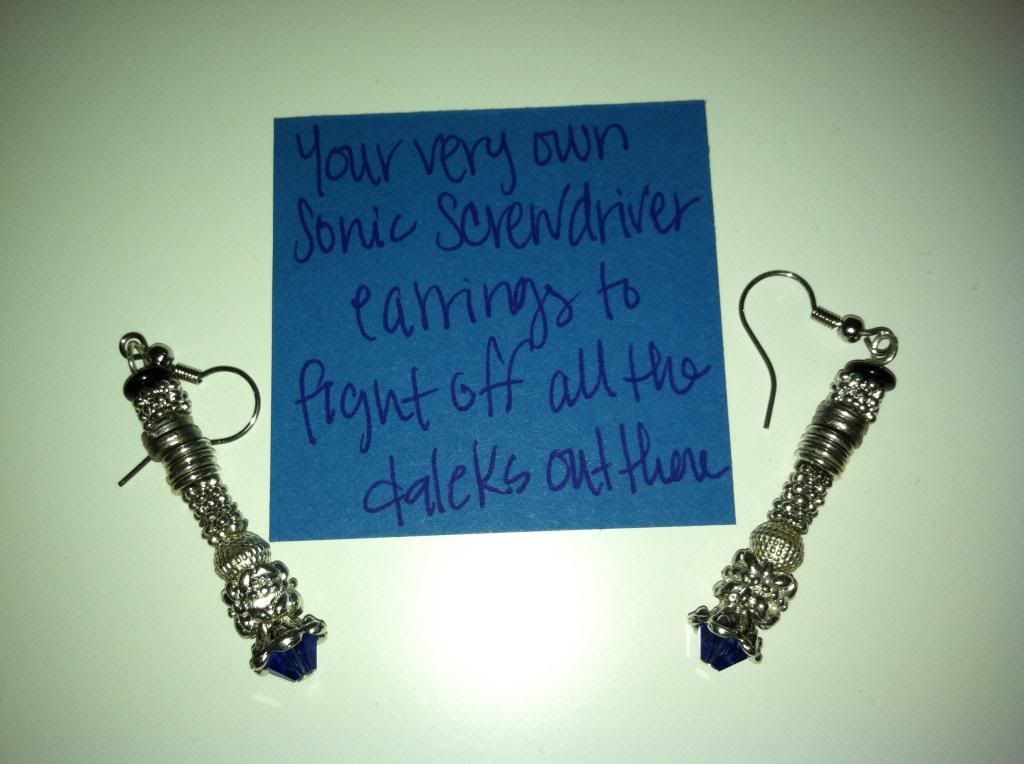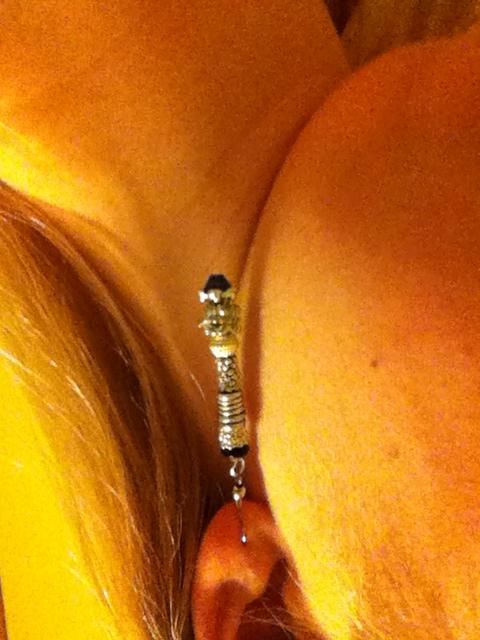 And the earrings!!! I guess we had the same idea, because I sent her some too!
I love them!
Thank you sooo much Irasema!! I love everything