I think I've spent too long on Ravelry, it almost didn't occur to me to post this here.
This is my version of Snuffykin's awesome
Tenth Doctor Who Pattern
. He has no mouth yet cos I'm out of pale pink but otherwise he's done. Can't wait to start on the other characters.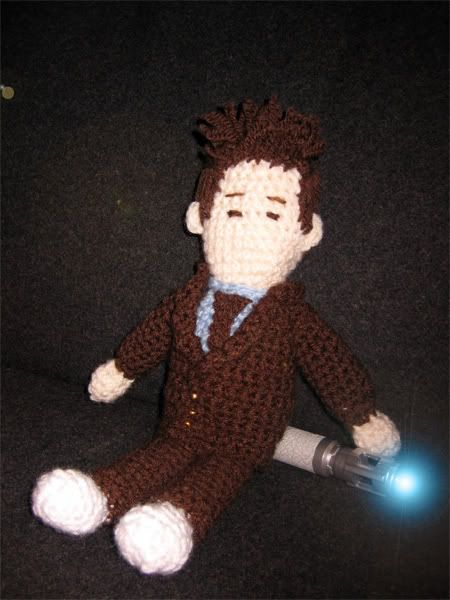 Doctor Who In The Land Of The Giant Pirates