****Sorry the pictures are so flipping huge!! I tried to resize them...
I havent posted in oooh forever but I felt like getting in on this tattoo action...
this is my sewn up heart on my left shoulder...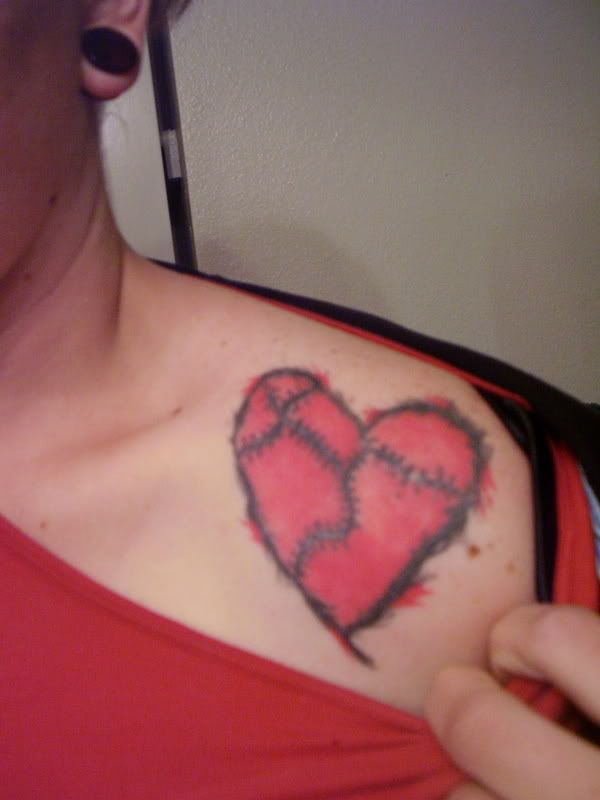 this is my robot at the bottom of my back right inbetween my butt dimples just so you all know i have them...
and this is "beautiful" on my lovely handle...just a reminder to myself ..