This is the first thing I've posted on craftster, so I don't know if the images will show, please bare with moi.
I have a horrible habit of spending more time doodling in my notebooks than actually writing notes, during class, so this entire thing is podged with all my doodles from early grade 9 (I made it near the end of grade 9, and I am in grade 12 now). It didn't get completed, because I run out of doodles at the time, then I got lazy, then I forgot about it, and now I don't doodle because I only have an art profolio class and co-op.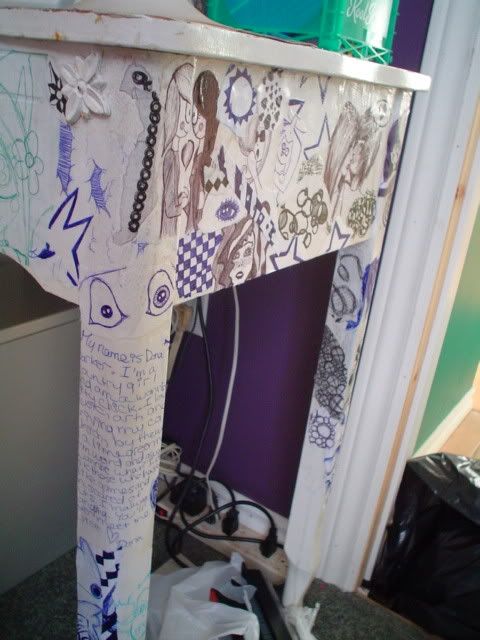 I didn't feel like taking pictures of anything and this is the only craft that I have pictures of on my comptuer right now, so here she is.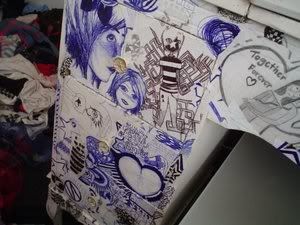 I've had the desk since I was born (it's my great grandfather's) and moi being moi, had to personalize it to the point of ruining it.
My mother loves it, my grandmother scorns me every time she comes over.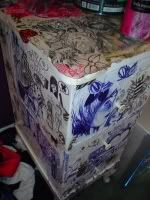 Enough with my life story, I just loved this site so much, and yesterday started reading it again.