When my boyfriend and I moved into his grandparent's house, I inherited his grandma's sewing supplies. That includes antique and vintage sewing machines, fabric, notions, a few patterns (I guess she didn't use them much), buttons, etc. The fabric I used for this dress was included in that. I think it looks like seashells so I've declared it one of my tiki dresses. What do you think? I got the pattern at a thrift store.
I didn't alter the pattern at all but I did take in the sides to make it fit better at the top.
front: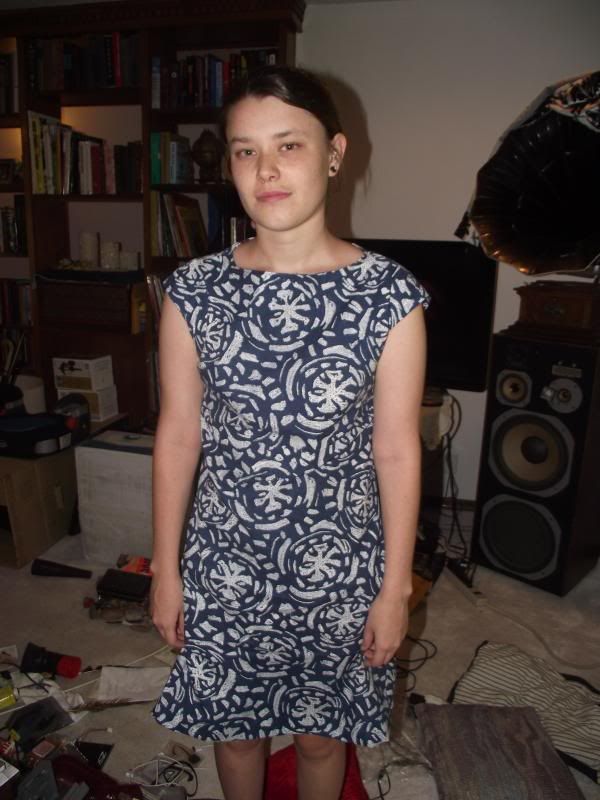 The back gapes a bit but it's not that noticeable. I used a green zipper because I didn't have a blue one in that size and I like the contrast as well.
back:
This is the first time I've used a vintage sewing pattern. I did view 2.
This is the pattern: