I've seen a lot of requests to see something actually made with handspun yarn, so here's what I just finished!
The yarn is an off-white linen (flax) spun by me. I wasn't sure exactly what to do with it, or what to recommend that someone else do with it! I've been holding onto it for a while, though, so I decided to make a summer bag in this pretty crochet stitch I found.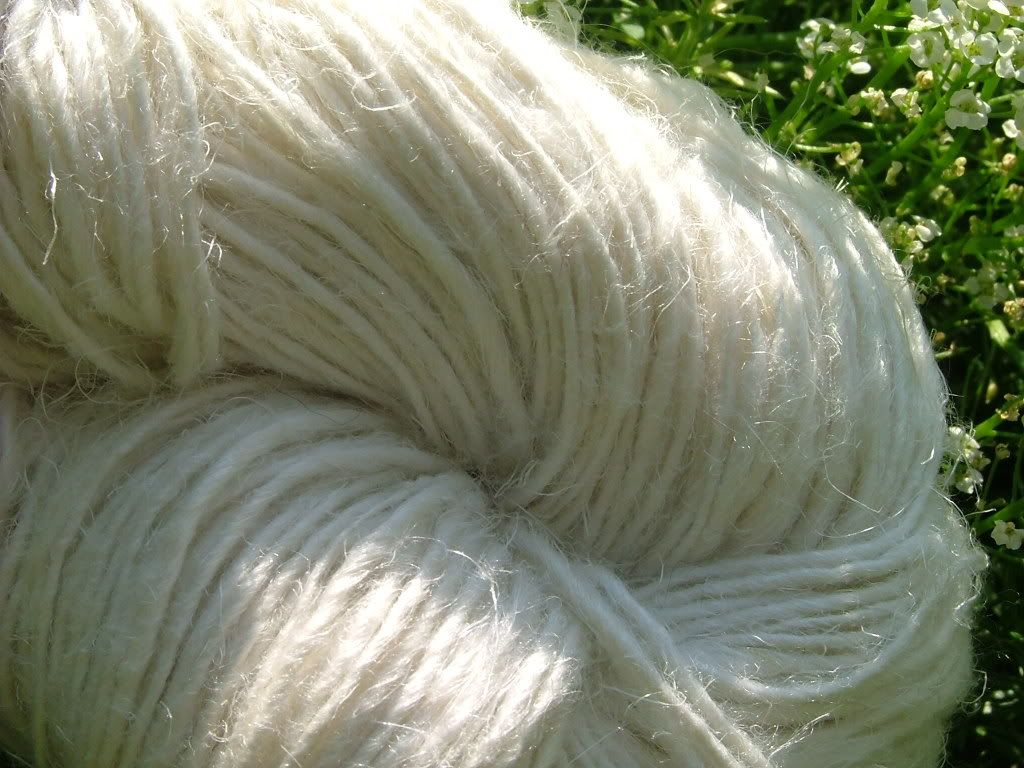 I lined the inside with a really soft tan/gold fabric I found on sale for 29 cents at Wal-Mart!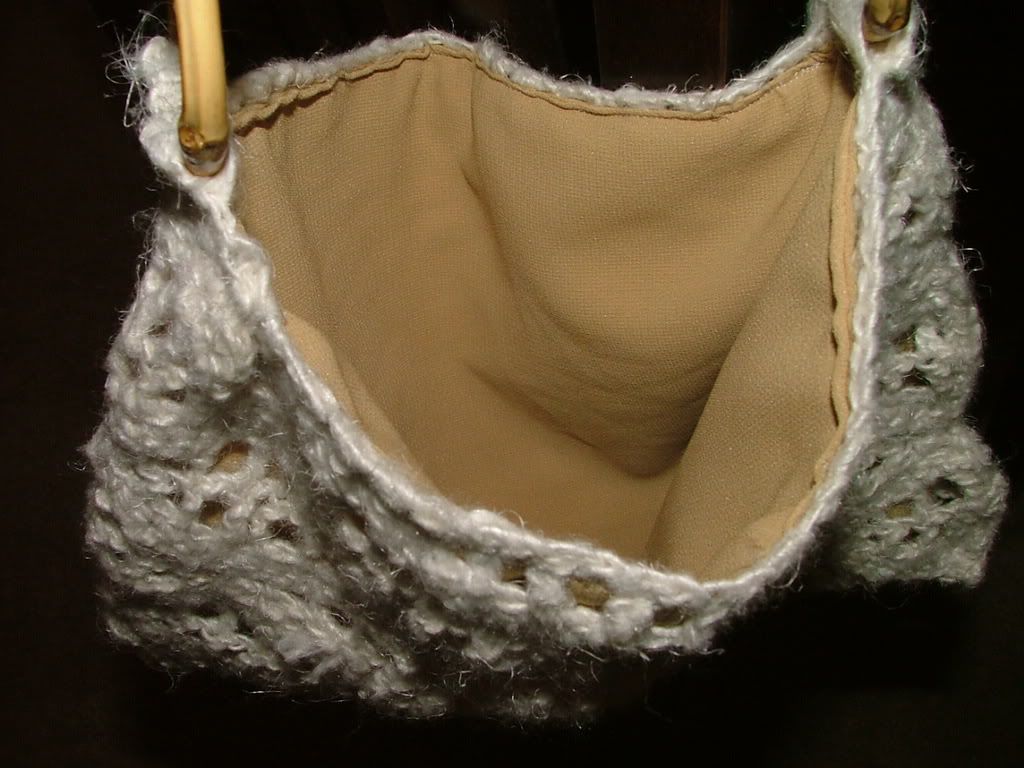 And finally, a close-up: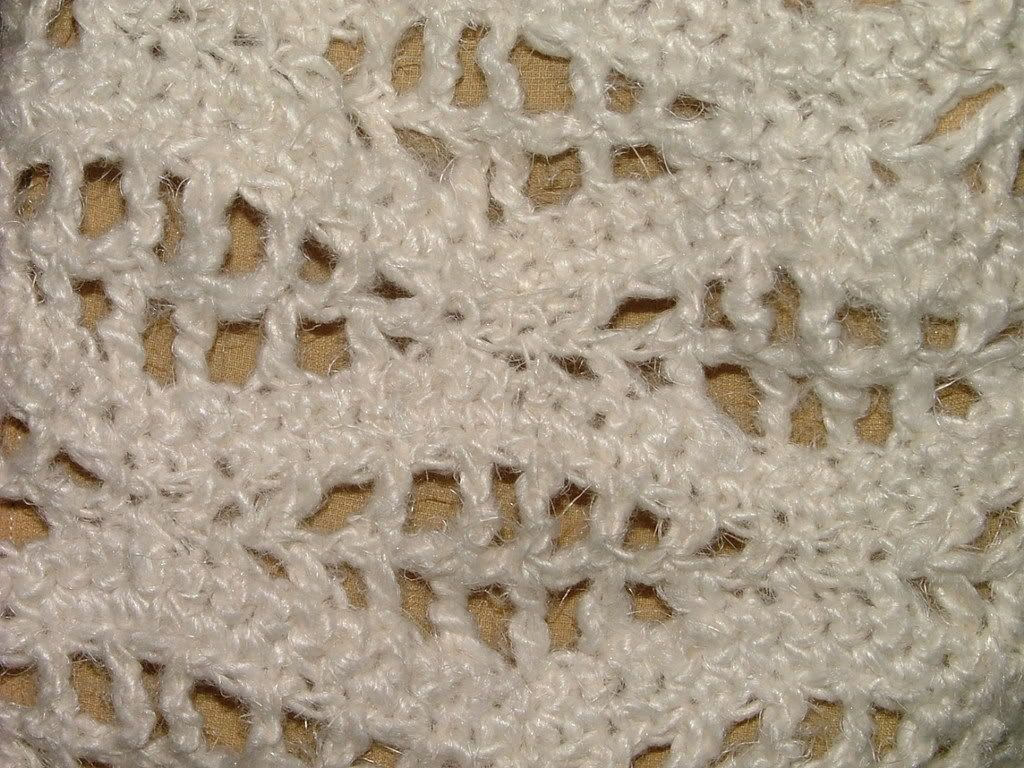 The sewing is pretty terrible, but I think it's cute anyways! Thanks for looking!